Anjali's Geethanjali Telugu Movie Review & Rating
Cast:
Starring: Anjali, Harshvardhan Rane, Srinivas Reddy, Shakalakka Shankar, Satyam Rajesh & Rao Ramesh
Director: Raaja Kiran
Music Director: Praveen Lakkaraju
Cinematography: Sri Sai Ram
Screenplay: Kona Venkat
CBFC Rating: A
Genre: Horror Comedy
Runtime: 145 Minutes
Release Date: 09th August 2014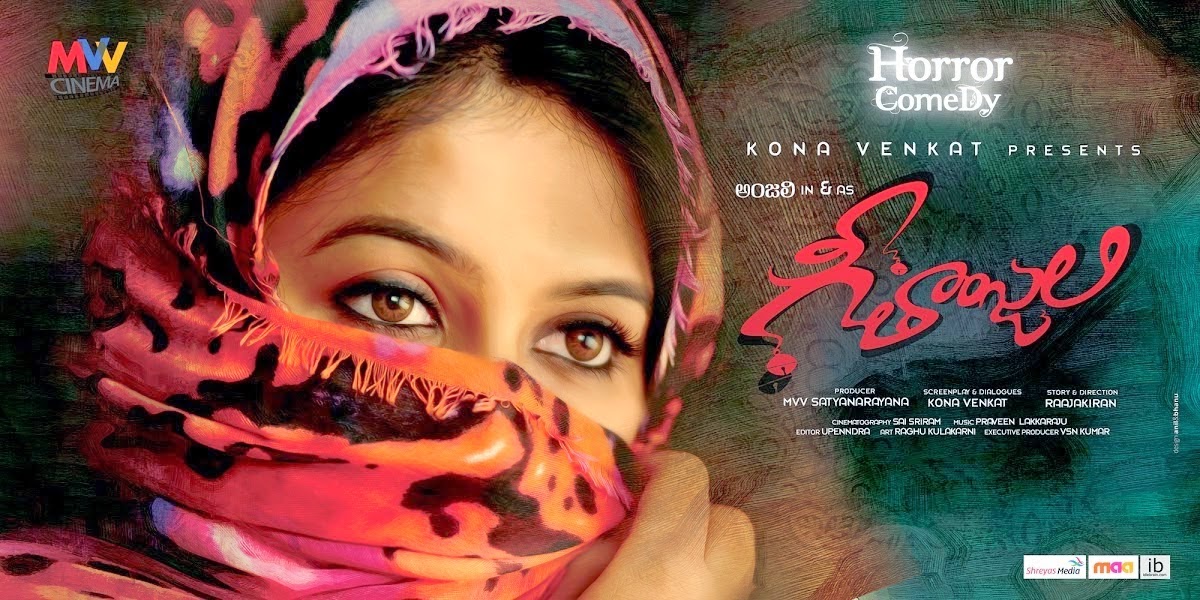 Debut director Raj Kiran business with Anjali Geethanjali starring was released worldwide today. This is a horror film written by Kona Venkat and production MVV Satyanarayana comedy. While Harshvardhan Reina, Srinivasa Reddy and Rao Ramesh include other important functions. Brahmanandam plays another crucial role as Saitan Raj. Praveen Lakkaraju composed songs and background music (BGM) of the film, the song has been well received by music lovers. In a recent study Producer and writer Kona Venkat said, "I believe the public is looking for entertainment films and wrote the script with this in mind. I can assure you that the film will appeal to all classes of audience. Anjali has done a fantastic job in the film."
Director Raj Kiran suffered a massive heart attack a few days ago. As reported, the lawsuit industry that he was concerned about the delay in the censor, who gave him a lot of stress, that the film is scheduled to hit theaters worldwide on August 8 last all settled, certificate film successfully releasing worldwide today. To check the full movie and a critical note.
Rating:
2/5
Positive:
1st Half
Performances
Cinematography
Negative:
Predictable Storyline
Direction
Brahmanandam
Review:
Director Raja kiran failed to show Geethanjali in a perfect way. The performance of Anjali is correct. Secondary characters Rao Ramesh, srinivas raju shakalakka Shankar did their best. Harshavardhan Rane and dil raju Comeos agree. First half of the film goes along with the hilarious comedy in some areas. Coming to the second half it goes with the story line, but it was predictable and in the end everyone to know that Climax has been copied part of Hindi film "Om Shanti Om". Overall Geethanjali is a horror movie comedy routine.