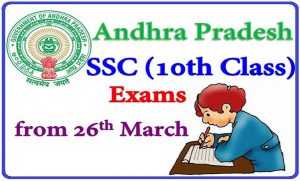 Andhra Pradesh SSC (10th Class) Exams From Tomorrow
Secondary Education Department of Andhra Pradesh is going to conduct 10th class or SSC exams from 26th March 2015 to 11th April 2015. More than 4 Lakh students have applied for the 10th Annual (March -2014) examinations. Hall Tickets are sent to the schools and have distributed to the students.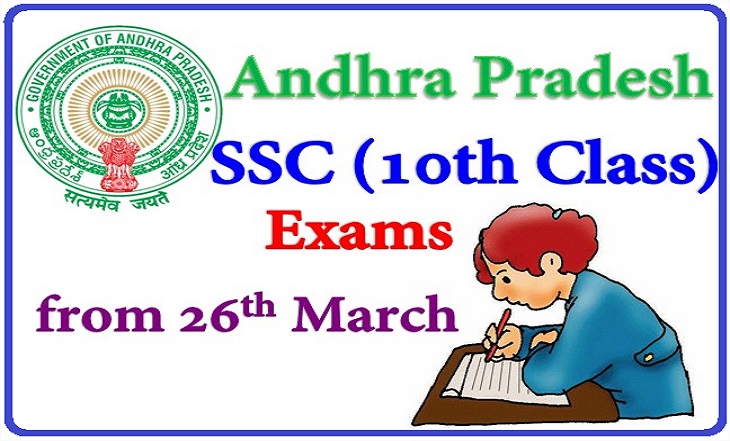 All the SSC 10th class students are need to follow the time table and need to attend the exam center on time atleast before 20 min of exam starting time of exam.
AP SSC (10th Class) Exam @ 26th March :
Secondary Education Department of Andhra Pradesh has completed all the preparation at the exam centers. Director of SSC Board, said that the exams will be conducted strictly as per the given timetable. The answer-sheets of the candidates who answer wrong combination question papers will be declared invalid. The candidates will be responsible for answering wrong question papers," he added. The answer-sheet of a student who appears for the exam in a center other than originally allotted will also be cancelled.
Students who are going to attend the 10th class exam need to very careful while answering the question paper. Students need to check the question paper before starting too attempt it, is that the correct paper given to you. Do not write anything on the question paper, except your hall ticket number. Those students override the rules get will be punished.  Malpractice will not be encouraged, students caught during malpractice will be debarred.