CM KCR To Lay Foundation For 125 Feet BR Ambedkar Statue In Hyderabad
In a year from now we can see Dr B.R.Ambedkar statue which will be about 125 foot tall. We can find this statue just beside the city`s famous landmarks such as Hussain Sagar lake and state secretariat. This will be done in a year from now.
K Chandrashekar Rao, Telangana Chief Minister laid the foundation stone for the construction of this legend`s giant statue while making 125th centenary of Ambedkar. For his role in introducing reservation system for weaker sections regarding education and employment he is worshiped by Scheduled castes. It is said that this statue will be the tallest in the country.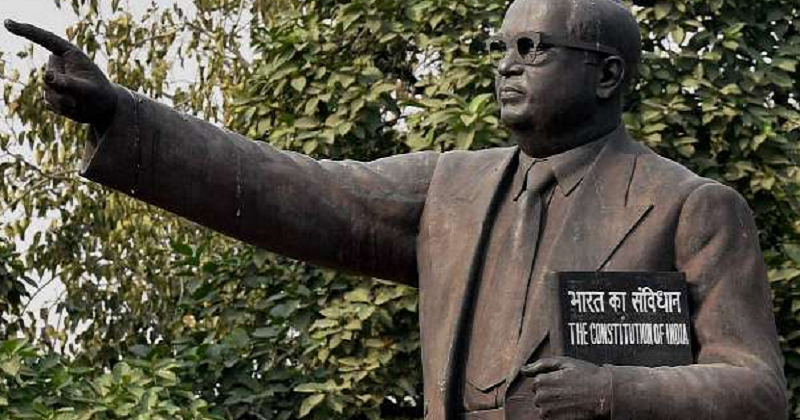 It is also believed that from the idea of Andhra Pradesh Chief Minister Chandra Babu Naidu announcement regarding a plan of B R Ambedkar Statue at Amaravati near Vijayawada on March 29 in state legislative assembly, KCR has taken quick steps in putting this plan in advance at Hyderabad.
At Hussain Sagar lake we actually see the statue of lord budda which is considered as the world`s tallest monolith of Goutham Buddha. This is inaugurated in the year 1992 by Telugu Desam Party founder of NT Rama Rao in the period of 1983-89. Now KCR government identified a site for the statue beside to NTR Ghat.
The two ruling parties both Telugu Desam Party (TDP) and Telangana Rastra Samithi (TRS) took several steps to get in touch with SC population. KCR also proves that he is favour to SC`s by giving seat to Kadiam Srihari in TRS and making him deputy Chief Minister. This shows that KCR is giving more political importance to SC`s. As both the states Chief Ministers are working to favour SC`s they are taking care of 13.87 million SC population in two states.