Dashrath Manjhi Aka Mountain Man's Story Is The Most Inspiring Thing You'll Read Today
Hello everyone! There are over 1.2 billion people living in India. Most of them live in rural India while many in urban slums. Everyday millions of our fellow countrymen struggle against the odds to eke out a life of dignity. There are two kinds of people exist in the world- first, who can adjust with the present situation whether it is comfortable or not, and second, who take stand to change the present situation according to their comfort. Today we are going to share with you story of such a perso n who didn't give up against difficulties.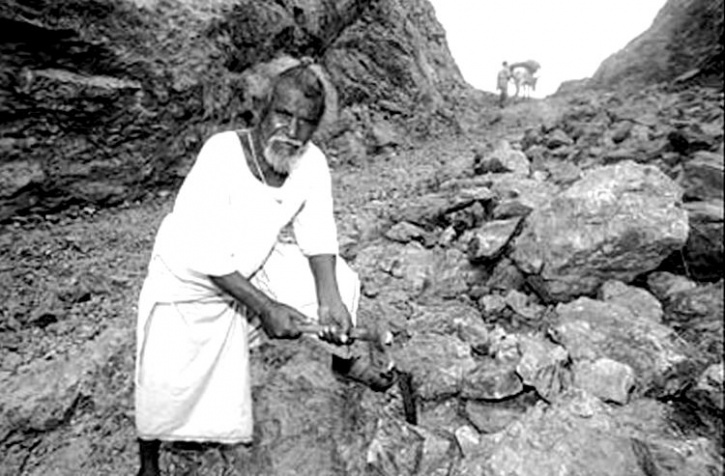 Manjhi – The Mountain Man:
This is the story of Dasrath Manjhi, also known as 'Mountain Man', single handedly carved a path through a mountain near Gaya using only a chisel and a hammer. A poor laborer who lost his wife at a young age due to lack of timely medical care, Manjhi spent 22 years toiling away before he finally managed to create a route which cut down the distance from his village to the town from 55 km to 15 km.
Not many are aware of this man's greatness but thanks to Bollywood for converting his life story into a film. The film by Ketan Mehta is called Manjhi- The Mountain Man and is slated to release this Friday starring ace actors like Nawazuddin Siddiqui and Radhika Apte in lead roles. The story will move you!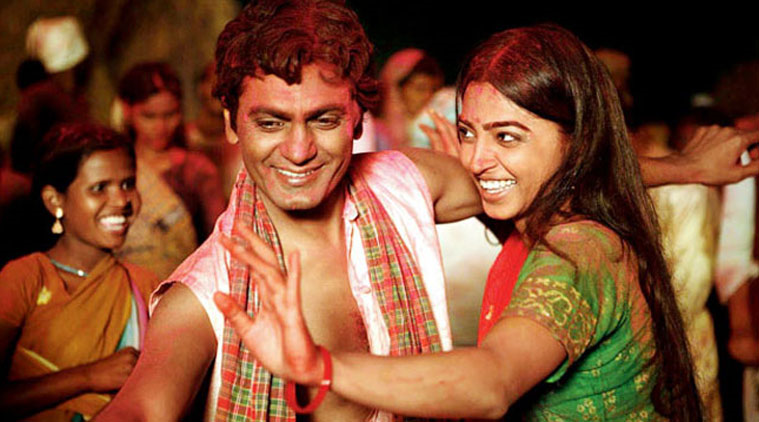 Story behind this work:
Gehlaur Ganj, Atri: A 300 foot Tall Mountain loomed between his village and civilization in Wazirganj. Like all the other villagers, Manjhi worked on the other side of the mountain. At noon, his wife Falguni Devi would bring his lunch. As they had no road, the journey took hours over the mountain. Manjhi tilled fields for a landlord on the other side. He would quarry stone and in a few hours would be tired and hungry.
Manjhi would watch and wait for his wife. That day, she would come to him empty-handed, injured. As the harsh sun beat down, she tripped on loose rock. Her water pot shattered. She slid down several feet, injuring her leg. Hours past noon, she limped to her husband. Due to the lack of medical facilities in his village, his wife died. After seeing her death, he made a decision.
"Jab Tak todenge nahi, tab tak chodenge nahi"
"Jab Tak todenge nahi, tab tak chodenge nahi"- After losing his wife in 1959, Manjhi took up a challenge against the mountain and sold his goats to buy a hammer, chisel and crowbar.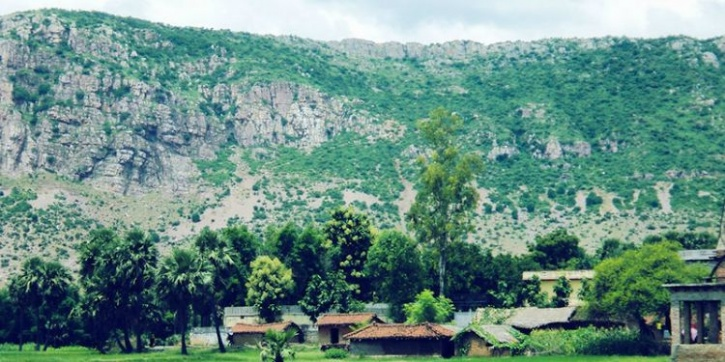 "That mountain had shattered so many pots; claimed lives. I could not bear that it hurt my wife. If it took all my life now, I would carve us a road through the mountain," he said.
People made fun of him as the task seemed impossible
People from his own village laughed and made fun of him as the task seemed impossible. They called him a 'lunatic' but that did not deter him from his journey.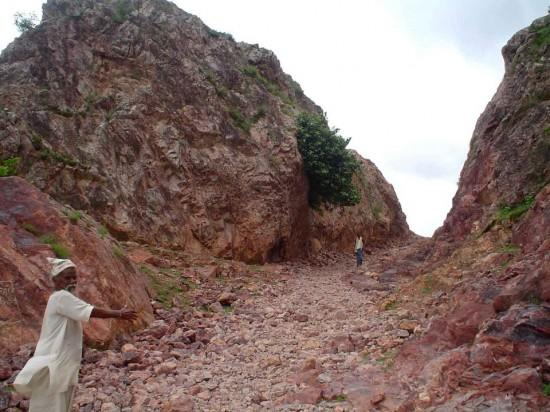 He fought with a mountain for more than 2 decades
With just his chisel, hammer and shovel, after 22 years ((1960-1982)) this man turned what was once a precarious one-foot-wide passage into a 100-meters-long, 9-meters-wide and 7.6-meters-deep road accessible by bicycle and motorcycle.
Children had to walk eight kilometers to reach school, but thanks to Dasrath Manjhi's handmade road, that distance has been reduced to three kilometers, and people from over 60 villages now use it every day.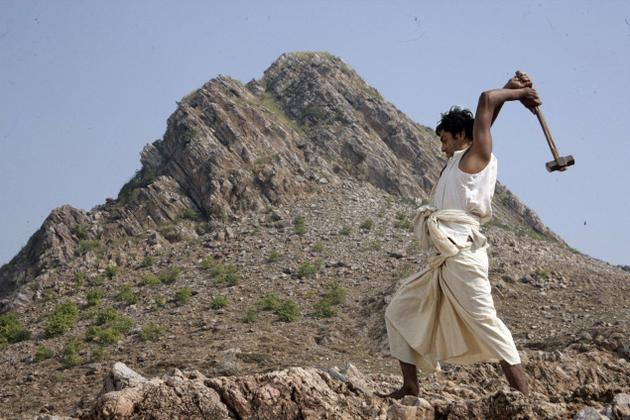 Last stage of the mountain man:
On August 17, 2007, Dashrath Manjhi, the man who moved a mountain lost his battle with cancer. He was 73 years old only when he died. He was admitted in All India Institute of Medical Sciences (AIIMS), New Delhi for the treatment of the Gall Bladder Cancer. He was given a state funeral by the Government of Bihar. Our salutes to this great man.
While his story is now a motion picture featuring acclaimed actor Nawazuddin Siddiqui, this video shot many years ago shows the real Dashrath Manjhi. We are absolutely humbled to know that a single man had so much resolve that he could split a mountain. If you still haven't watched the trailer of the film, watch it below.
Watch: Manjhi – The Mountain Man Trailer
The film is scheduled for worldwide release on 21 August 2015. Must Watch!