Father Makes Step Daughter Pregnant Sexually Assaulting Over a Year in Mumbai
A father has brought disgrace to humankind sexually assaulting his step-daughter. A 49-year-old man is sentenced to life imprisonment by a special sessions court on Monday for raping his minor step-daughter for nearly a year. Repeatedly assaulting his daughter sexually made her pregnant in June 2013 which brought out the issue. The cold-blooded disheartening incident has left people in grief state.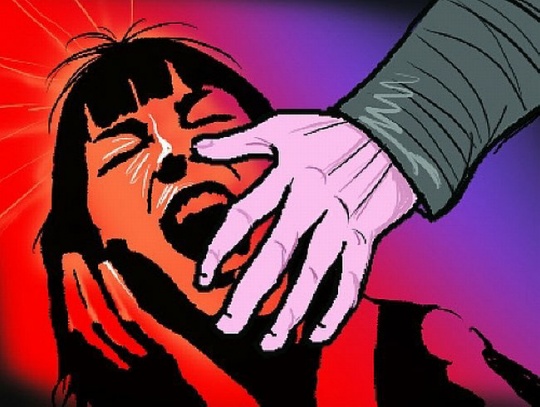 Man Sentenced to Life Term Imprisonment Sexually Assaulting Step Daughter
a young teen girl who had been sexually assaulted by her step-father over a brief period has been sentenced to life term. Judicial sources claim that she was subjected to sexual assault by her stepfather for a year and this incident came to limelight after the mother came across of the incident. Mother informed her relatives and neighbours in getting the justice. Outraged relatives and neighbours got into a scuffle with the accused stepfather of the victim who was later rescued by the patrolling policemen and arrested for his inhuman act.
Cops took the accused to the police station and interrogated him for a brief period. Victim girl who aged merely 15 years old said it was she who initially made her mother aware of the sexual assault three months after the incident. Teen's mother took her child to hospital for medical examination while she was amazed to see the medical reports claiming that her daughter was pregnant.
And it was too late to abort the infant in the womb though it is not effectual. Teen girl put forward in the presence of police and court that her stepfather threatened he would throw them out of the house if she and her mother dared enough to disclose about the incident to anybody. Girl further added that she tried to not to disclose the issue to anyone while she had to do after coming across the pregnancy.
Public prosecutor Geeta Nayar said relatives of the girl enquired and asked about the incident when her mother told them about the sexual assault. Victim teen girl was questioned and examined by the court along with seven witnesses and the doctors who conducted DNA tests. Stepfather defence lawyer alleged that the teen is falsely averring and asserting her stepfather, accused, as her friend is responsible for her pregnancy.
Geeta Nayar, the public prosecutor, said that the DNA reports proved that the accused is the father of the victim's child. All India Round Up expresses its solidarity to the victim and urges the judicial department and concerned authorities to punish the accused with justifying penalization. Stay tuned with us for more updated trends and currently occurring incidents across the globe by bookmarking us pressing Ctrl+D in your web browser.