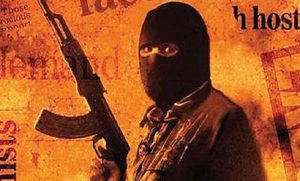 Five Alleged SIMI Activists Shot Dead On The Way To Court
Five suspected Students Islamic Movement of India (SIMI) terrorists (Vikaruddin, Suleman, Zakir, Azad and Asif) were arrested in 2010 after a series of attacks on police in Hyderabad and were lodged in Warangal Central Jail. All the five terrorists were being taken to a court in Telangana's capital Hyderabad from Warangal. The bus carrying them with a heavily armed escort left the Warangal Central jail at 8:40 am. At 10:30 while they were near Jangaon, Vikaruddin requested for a halt as he wanted to answer nature's call.
Reserve Sub-Inspector Uday Bhaskar took off his handcuffs and took him out and when they returned he was about to handcuff him again when Vikaruddin snatched the AK-56 rifle that the RSI was carrying. However, the RSI managed to pull off the magazine in the scuffle but the four remaining undertrials pounced on two other policemen nearby and tried to snatch their weapons. The other policemen in the bus retaliated and shot them dead.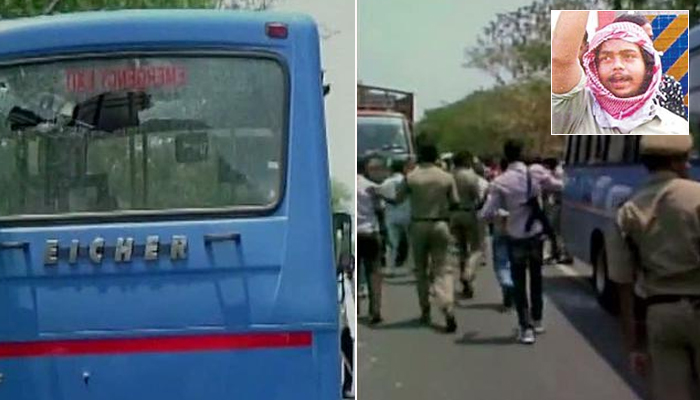 They have been killed in Telangana's Warangal while they were trying to escape from police custody. Vikaruddin, an alleged SIMI activist and main culprit responsible for firing on Hyderabad police had links with Pakistan's ISI. In December 2008, he opened fire and injured three policemen manning a picket near Santoshinagar. On May 18, 2009, he shot dead a Home Guard while on May 14, 2010, he shot dead a constable at Shah Ali Banda.
The encounter happened in the state's Warangal district. Police opened fire when the accused tried to escape after attacking escorts while being brought to Hyderabad for a court hearing. The incident occurred between Aler and Jangaon, about 80 km from here. Telangana Police says all five terrorists had ISI connections and were working for SIMI.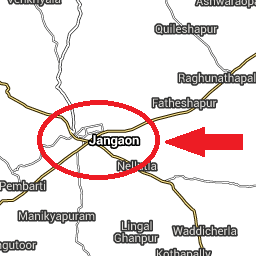 This is the second major incident in the last few days involving SIMI terrorists. The incident occurred close on the heels of a gunfight in Nalgonda district on Saturday in which two operatives of the banned Students Islamic Movement of India (SIMI) and a policeman were killed. The state has been put on high alert after the news of suspected terrorists moving around in the state.
Stay tuned with us for more details regarding this. . . . Press CTRL+D right now to bookmark this page.