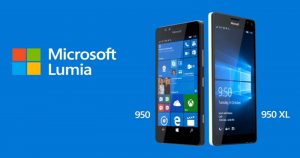 Lumia 950 and 950XL to be Launched by Microsoft on Nov 30 in India
A press event has been programmed by the Microsoft on November 30 whose inside information hasn't been revealed yet. While sources associated with the Redmond tech giant Microsoft are claiming that the flagship Windows 10 Mobile operated, Lumia 950 and Lumia 950 XL smartphones in India are about to be launched during this scheduled press event in India.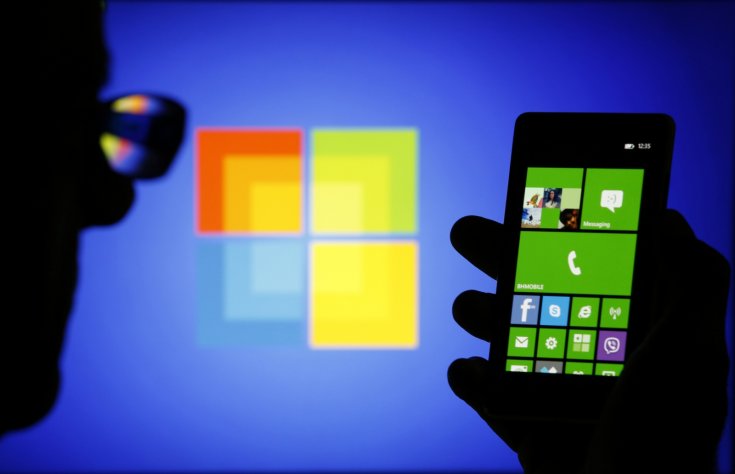 Microsoft to Unveil Lumia 950 and 950XL Nov 30 in India
The Chief Executive Officer (CEO) Satya Nadela exclaimed during the Future Conference held Mumbai earlier this month that their firm is keenly looking ahead to launch their much-awaited flagship handsets in India by the end of this year which clearly hints that it may be done probably by December 2015. While a report published by Windows Central affirms the news of unveiling of flagship handsets operated on Windows 10 by the Microsoft in India on November 30.
It was also evidenced by the reports the report which was published online that a Display Dock would also be showcased by the company. Microsoft is also believed to be Display Dock which can exploit for connecting a large size monitor to the handset to switch from mobile mode to Windows 10-like desktop mode at the press event scheduled on November 30 in India. Although many speculations are taking down the internet and other well-populated spaces of techies, Microsoft hasn't given a tongue about the launch of flagship mobile handsets.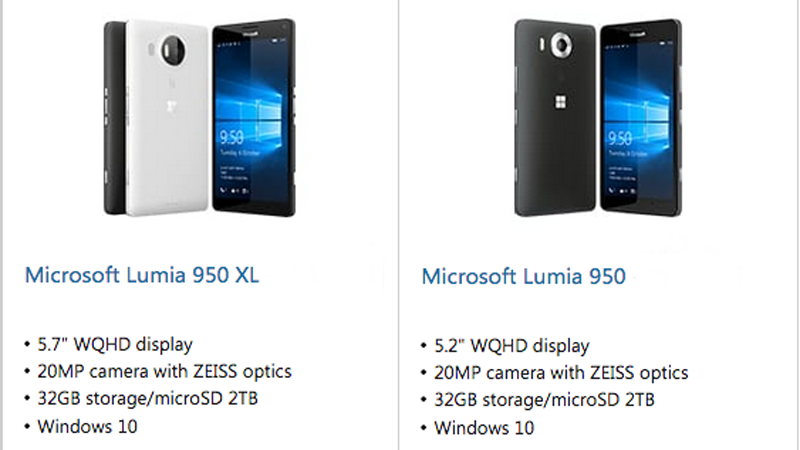 Earlier it was stated that about 500 dummy units of the Lumia 950 and 500 dummy units of the Lumia 950XL were shipped into India in October as per the website Zauba. Tech experts are claiming that these dummy handsets which have been shipped into India would be housed in retail stores so as to know the reviews of the consumers prior to its official release. The flagship Microsoft mobile which runs on Windows 10, Lumia 950 sports a 1.8 GHz 64-bit Hexa-core Snapdragon 808 processor bundled with 3GB of RAM. This device which is priced in the US at $549 (~Rs. 35,800) comes with a 5.2-inch WQHD OLED display powered by 1440×2560 pixels of resolution.
On the other hand, Microsoft Lumia 950XL comes with a few added features than its sibling. Microsoft Lumia 950XL boasts a larger 5.7-inch WQHD OLED display with XL device which swashes off a more powerful 810 series of Qualcomm Snapdragon 64-bit quad-core chipset that is paired with 3GB of RAM. Cost price of Microsoft Lumia 950XL is said to be $649(Rs. 42,200) in the US.
Flagship smart mobiles of Microsoft Lumia 950 and 500 both comes with 32GB inbuilt storage and an expandable microSD memory card slot to extend its storage space up to 200GB. Both the flagship devices powered with Windows 10 sports with 20-megapixel of rear camera and a secondary camera of 5-megapixel. Lumia 950 XL has an added feature of triple LED flash which makes it different from Lumia 500. Specs such as Iris scanner (infrared) for Windows Hello, Qi wireless charging with a flip cover and USB Type-C are also sported in these devices.