Maratha Community Calls For State Wide Bandh In Maharashtra
MUMBAI:  To protest to get their demand for reservation, a body of Maratha groups has called for a state wide bandh or protest across Maharashtra, which excludes Navi Mumbai, on Thursday. The protest will be held in a very peaceful manner from 8 am to 6 pm and all essential services, schools and colleges have been excluded, a leader of Sakal Maratha Samaj said. The police are readying up to prevent violence during the bandh. Apart from heavy deployment of security personnel in the state, the protests would also be filmed on camera. Budget carrier IndiGo tweeted to say they are expecting transport disruptions and advised all passengers to travel early to the airport.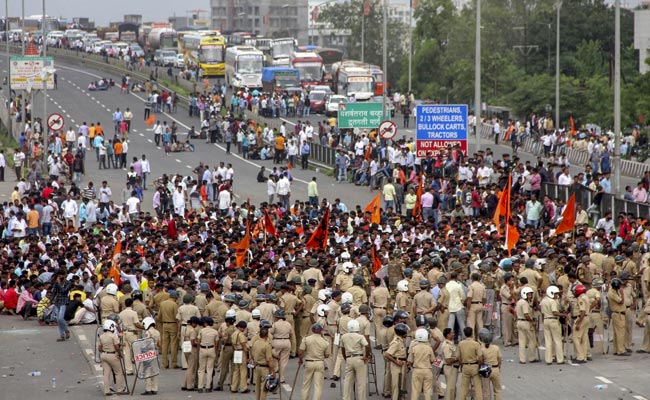 Here are the top 10 important developments in this big story:
The bandh is being organised despite Chief Minister Devendra Fadnavis' time and again assurances that his government was working on providing reservation to the Marathas in government jobs and educational institutions, one that is legally sustainable. Mr Fadnavis had sought sometime till November.
The bandh, even though being a state-wide, would not be observed in the city of Navi Mumbai. Parts of Navi Mumbai had witnessed much violence during the Maratha quota stir late last month. Around 20 policemen, including eight officers, were seriously injured by stone-throwing protesters. A protester, injured in the violence in Navi Mumbai, had already died.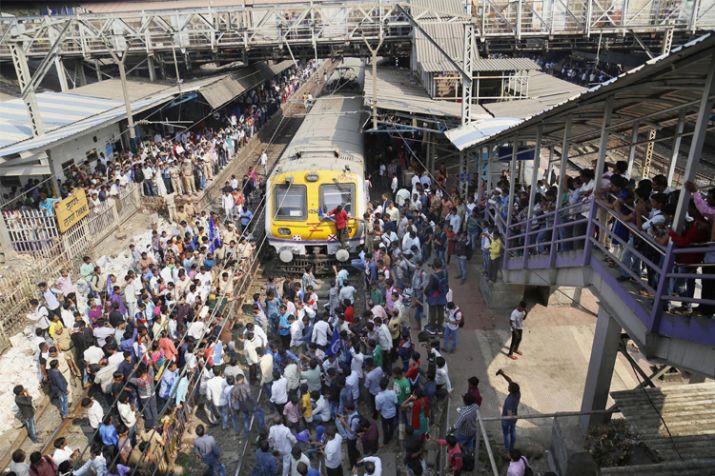 "We are also making an appeal to Maratha youths to stay away from violence. We will not indulge in any aggressive protest and there will be no damage to public properties," Amol Jadhavrao, a leader of Sakal Maratha Samaj, was quoted as saying by news agency Press Trust of India.
Another Maratha faction has called for only to hold a sit-in outside the Mumbai suburban district collector's office.
"Due to the planned #Bandh in #Maharashtra, we are anticipating transport disruptions. Passengers are advised to keep extra time in hand while travelling to/from the airport," IndiGo tweeted.
The Bombay High Court had on Tuesday urged the Maratha community members to refrain from resorting to any kind of violence or committing suicide over their demand for reservation in government jobs and education.
The high court in the state was hearing a plea filed by the Maratha Kranti Morcha, seeking quota and directions to the backward classes commission to submit all its recommendations to the state on entitlement of such quota expeditiously.
Marathas, a politically influential community in the state, have been demanding a total of 16 per cent reservation. The community had earlier taken out silent marches across the state to highlight their tough demands, prominent among them being that of reservation.
The agitation, however, turned out to be violent after a 27-year-old protester jumped to his death in Godavari River near Aurangabad on July 23.
Police says between July 18 and 27, 276 cases of violence were registered across the state during the quota agitation. Property, including both public and private, worth more than Rs. 4.5 crore was damaged within those 10 days.
You May Also Read: India To Go On With Its "Fastest Growing" Tag, Says IMF