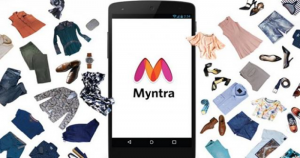 Myntra Reportedly Takes a U-Turn Scrapping its App-Only Strategy, Relaunches Mobile Site with More Open Approach
Myntra, one of the popular fashion retailer which was acquired by India's largest E-commerce firm, Flipkart has now taken a U-turn. Myntra was the first site which commenced to go app-only and now it has reportedly backfired its app-only decision. Myntra seems to follow the footsteps of its parent site Flipkart that re-started its new mobile site, Flipkart Lite earlier this month. Myntra, which became the first e-commerce company to go app-only, has taken a step back and takes a U-Turn towards relaunching mobile site like Flipkart.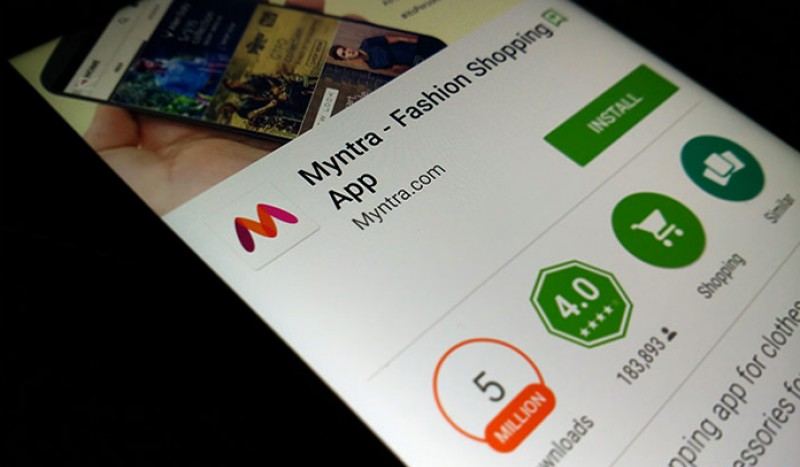 As the Myntra's app-only strategy has failed to reach many of the customers, the company moved back to its web version on the mobile site with even more open approach than Flipkart. The E-commerce giant, Flipkart and its acquisition, Myntra which is a fashion retailer have shut down their mobile versions and moved completely to an app-only platform on May 15, 2015. Flipkart and Myntra have suspended their mobile websites and embraced mobile app-only shopping platform driving the customers to install the mobile application for doing online shopping. Therefore, users had no choice but to download their app.
Myntra is NOT ditching the App-Only Strategy
Myntra earlier took the decision to move towards app-only platform which was based on the company's quick growth of smartphones. The company claimed that 95 percent of its Internet traffic has come through mobile and with that heavy traffic, 70 percent sales of the company were generated through smartphones itself. But, the company never revealed the ratio of users via its app and mobile site. However, the company had expected some kind of confusion initially of about 15 to 20 percent, but the company strongly believed that turmoil would settle down gradually.
It's been roughly six months down the line to start its app only strategy. Unexpectedly, the app-only strategy which the company expected to drive more traffic has backfired and now it is working hard to cope with the loss of traffic and decline in sales. Myntra announced to turn back towards the mobile site, but it is not looking to transform their mobile site to a full-fledged e-commerce website.

Unlike Flipkart Lite, the new mobile site launched by Flipkart, Myntra is trying to expand the reach of its app by building a mobile site for consumers who are yet not on the app and for those who lost touch with the platform when it went app-only. The users still would have to make the ultimate purchase on the app and according to sources the firm is not allowing purchases via this mobile site.
According to the sources, "It would be on the lines of a catalogue available on the mobile site and simultaneously it would put Myntra back on the Google search platform."
Some experts responded towards the fashion retailer, Myntra's move towards mobile catalogue is that the company initially allures and try to bring more new customers as most of them search for a product on Google first and go to the sites based on top search results.
Mohit Bahl of KPMG India said, "Dedicated customers would have the app installed, but for a new customer to install an app for every purchase can be a hassle. The mobile website, thus, brings Myntra in top Google searches via which a new customer may then check the products and, based on the liking, might as well install the app to complete the purchase."
Reasons Behind Tweak of App-only Strategy
There are many reasons behind the slump of app-only strategy. One of the main reason's behind this drop is that a mobile site makes more understanding rather than going app-only. Recently, the E-commerce giant, Flipkart and Snapdeal released lite mobile versions of their respective site. So, it wouldn't be no more surprising even if Myntra rolls out with a new lite version of Myntra following the footsteps of Flipkart and Snapdeal. The world is pacing towards a full-fledged mobile world and it is for sure that smartphones are the future.
Even, Myntra could take a U-turn from this choice too. It might preferably create a super-lite mobile app which would be capable enough to deliver easy payments without any vents. Earlier, there have been arguments in support of as well as against the app-only decision. There are bounteous factors due to the tweak of app-only strategy such as:
Mobile Internet invasion with 3G and 4G
Rapid growth of smartphone sales
Shrinking dedicated space for separate mobile apps
Future of mobile shopping
Users accessing the internet with Low-end smartphones
Smartphones may not support all kinds of apps
Flipkart, after launching Flipkart Lite mobile web applications, 70% of Flipkart's traffic now comes through the mobile. Snapdeal also claimed that a significant lump of traffic comes from the mobile site via a browser. Do you think Myntra is making the right decision by leaving the app-only platform and relaunching mobile site? Was app-only strategy supportable at the initial point? Let us know your opinion in the comments below.