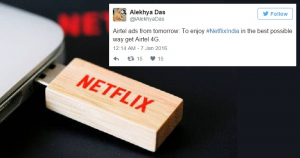 Netflix Finally Launched In India And Here Are The Most Hilarious Reactions on Twitter
Netflix, the online video streaming service that has revolutionized the entertainment industry in Western countries, has finally launched in India. The popular streaming service, in a global expansion move, has now been rolled out in 129 more countries. The one noticeable omission from Netflix's big global rollout is of course China.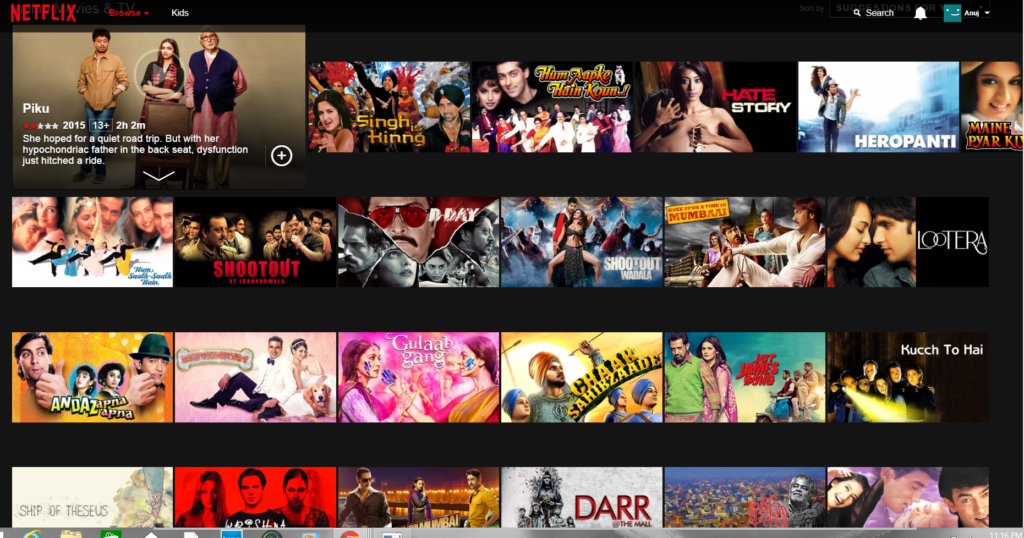 In India, Netflix has already gone live with subscription rates starting Rs 500 per month and going all the way up to Rs 800 per month for a premium service with access to Ultra HD content.
Netflix is the world's top video streaming service that allows users to watch content on screens ranging from a smartphones to a smart television. It works with a variety of other devices like iPhone, iPad, Android smartphone or tablet, Windows phones and tablets, Microsoft Xbox consoles, Sony PlayStation and Apple TV box, on the web browser on a PC, Smart TV platforms, letting users stream directly onto larger screen. Netflix is also the creator of a lot of original, made for the web content, much of which is now in high-resolution Ultra HD.
While the arrival created the expected excitement, it is slowly subsiding as users questioning, 'Will Indians with slow Internet speeds and small data caps (also known as 'fair usage policy' limits) be able to use Netflix?'
Without fast Internet, the buffering may take ages. People with slow internet will find it difficult to use Netflix heavily. Watching a handful of movies and TV shows could eat up a little over half of a user's data cap, make them quickly hit their FUP limit, and have their Internet speeds reduced to a piddly 512 Kbps.
#NetflixIndia Welcome to the club. pic.twitter.com/gXlRuxs1cr

— Sanjay Manaktala (@smanak) January 6, 2016
First #Netflix and chill,
Then, Netflix and pill
If that doesn't work,
Hospital ka bill#NetflixIndia

— CS (@chin80) January 6, 2016
Airtel ads from tomorrow: To enjoy #NetflixIndia in the best possible way get Airtel 4G.

— Alekhya Das ☯ (@iAlekhyaDas) January 6, 2016
Son-Netflix lein?
Kejriwal-Cable tv ka kya?
Son- Dono rakhenge
Kejriwal- Saath mei kaise use karoge?
Son- Cable on Odd days, Netflix on Even

— Ankur Singh (@iAnkurSingh) January 7, 2016
@naqui_s yeah.. It will like driving a Ferrari through chandi chowk… #NetflixIndia

— zaheer (@drzzzzzz) January 6, 2016
#NetflixIndia so that you can "Netflix & Shaadi Ki Baat".

— Sand-d Singh (@Sand_In_Deed) January 6, 2016
Netflix on Vodafone 3g is Called flix because no Net.

— inGenious (@Bees_Kut) January 6, 2016
Netflix is Sharmaji ka beta for Indian Cable providers. #NetflixIndia

— Musafir Hu Yaaro (@Height_Of_Crazy) January 6, 2016
'Hey girl, do you wanna Netflix and buffer?' #NetflixInIndia

— Kautuk Srivastava (@Cowtuk) January 6, 2016
Censored content could KILL #NetflixIndia entirely. Bad move. They'll end up with only 70 rupee free-month users. https://t.co/BPlWHC88uG

— Raja Sen (@RajaSen) January 7, 2016
So wait you want to charge me for something I already have access to for free? How dat work? #NetflixIndia

— Ashie ® (@Libran_Dream) January 2, 2016
Pic 1:Indians using Netflix free trial

Pic 2:Indians using Netflix when trial period gets over #NetflixIndia pic.twitter.com/lusuKt2ORl

— Pakchikpak Raja Babu (@HaramiParindey) January 7, 2016
NetFlix is coming to India. Yay! Another platform for the government to censor and ban. Comics can breathe easy. #BanParty #NetFlixIndia

— Ishan Mehta (@ishanrmehta) June 26, 2015
#NetflixIndia is here! There goes my battery and Internet bill!

— Ken Ghosh (@kenghosh) January 7, 2016
Stay tuned with us for more updates. Press CTRL+D right now to bookmark this website in your web browser.