Nitish Kumar Chairs 'Review Meet' Over Prohibition Law, Orders Destruction Of Seized Liquor
Patna: A high-level review meeting chaired by the Chief Minister of Bihar, Nitish Kumar, over the issue of prohibition law in the state, resulted in taking the decision by the top boss to order destruction of seized stocks of liquor within a time frame of 15 days and directed officials to take immediate steps against the police personnel involved in breaking the law.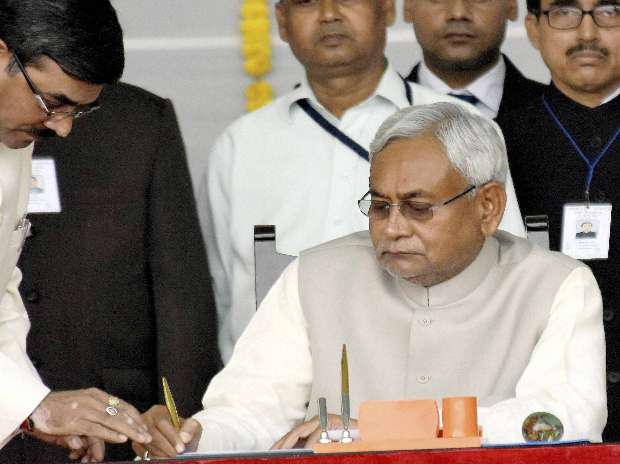 A deadline of September 30 was set by the Chief Minister for the total destruction of alcohol.
The Nitish Kumar government had on April 2016, imposed the Prohibition law.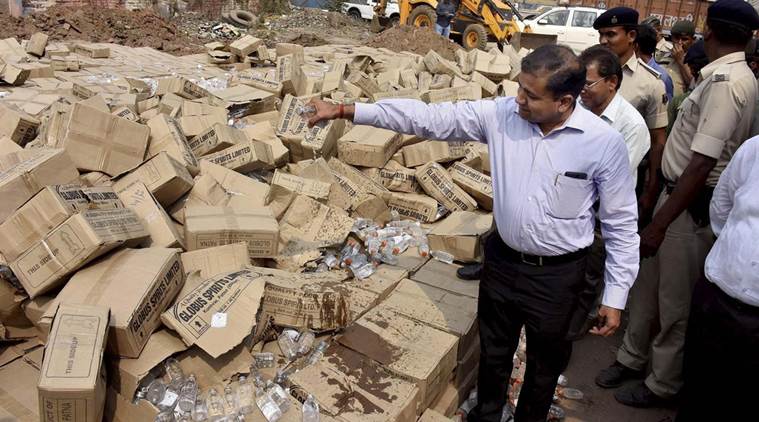 After receiving reports of flouting the rules regarding the law by policemen by their involvement forced the Chief Minister to say that such officials had "no right to remain in government service" and called for an "immediate action" against them in an immediate manner by the superintendents of police concerned.
He took the issue of liquor being smuggled into the state very seriously despite the prohibition law, from states like Haryana and Arunachal Pradesh. Mr. Kumar has directed officials concerned to try their level best and "trace the source".
"Liquor is also being brought through waterways, especially in districts like Vaishali, Chhapra (Saran) and Patna. District police chiefs concerned should sit together and find a way out", the chief minister said in an official release.
He also directed the officials to keep a close watch on those involved in liquor trade prior to the enforcement of complete prohibition orders in the state two years ago.
Mr. Nitish Kumar also stressed on the strong need for monthly review meetings by the DGP, the principal secretary (home), the ADG economic offences wing and also the IG (Prohibition).
"Regular meetings will help in sorting out any problem that crops up in the implementation of liquor ban," he said, adding that meetings are required to be held on a fortnightly basis in all districts by the respective District Magistrates and directed SPs to keep "a tight watch on prohibition scenario".
He also announced that very soon on October 2, a campaign in this regard would be launched. The day is also reserved as Mahatma Gandhi's birth anniversary. The mission is to "create moral awareness about the need for abstinence from alcohol".
Many high-profile officials from the state attended the meet including Principal Secretary (Home, Prohibition, and Excise) Amir Subhani, Chief Secretary Deepak Kumar, DGP KS Dwivedi and Principal Secretary to the Chief Minister Chanchal Kumar.
You May Also Read: Heavy And Incessant Rains In Assam Results In 76 Villages Submerging In Dam-Released Water