No WhatsApp in Gujarat! as Hardik Patel Rally Turns Violent
Mobile internet services have been suspended in various parts of the state to prevent rumours following the violence that erupted after Mr Patel's brief detention after his mega rally to demand OBC quota reservation for the Patel community in the state. Hardik Patel has called for a bandh in Gujarat today.
In a late night message on WhatsApp, he also said, "I make an appeal to maintain peace and keep calm." It is not known where Mr Patel is this morning. Due to this Services like social media, WhatsApp have been suspended to check rumours that could exacerbate tension in Gujarat, said sources.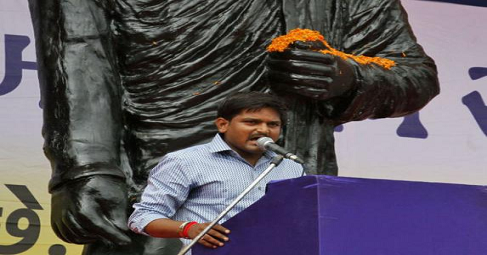 Hardik Patel slams police:
The 23-year-old leader is spearheading the agitations by Patel's who are demanding reservation for government jobs and education under OBC quota. Patels are numerically strong community in Gujarat and are backing the BJP for the last 25 years. On 25th August he called for bandh and said "Every true Patel should take a leave from their business and job to support the cause of the community".
Gujarat, following the arrest of Hardik Patel, who was spearheading a campaign demanding OBC status to Patel community without taking permission from Police he held. So on Tuesday because of his arrest protesters fired two motorbikes and damaged public property at Shahibaug area of Ahmedabad, after the release of their leader Hardik Patel. The protesters also damaged public property and set a bus on fire in Surat.
CM Anandiben Patel
Gujarat chief minister Annadibein Patel request to the people of Gujarat to maintain peace, calm and to participate in activities in disrupting law and order across the state after violence broke out over Hardiks's detention. According to police sources, more than 50 buses were torched, while many government properties were targeted by the angry mobs, who were upset with the police crack down on agitators. "We have not been able to use WhatsApp since last night. Even mobile Internet has been blocked. We are relying on WiFi as of now," the local said. Internet was unavailable only on mobile phones.