Pakistan Plane crash – 10 Injured as Plane Makes Emergency Landing in Lahore
LAHORE: A passenger plane in Pakistan had to make an emergency landing at an airport in Lahore on Tuesday due to a fault in the aircraft's landing gear. At least 10 passengers were injured when the tyre of a plane burst during an emergency landing. Fear and panic gripped the passengers, who were evacuated through an emergency gate.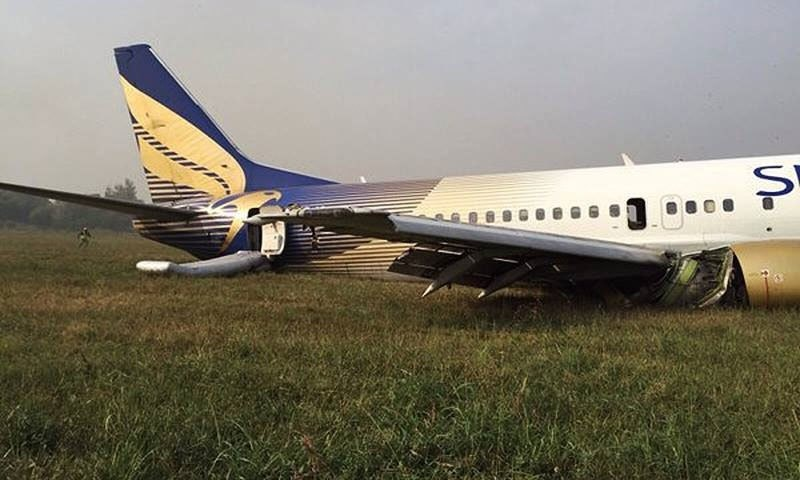 Going into the details, The Karachi-Lahore flight NL-142 of Shaheen Airlines, carrying 276 passengers (112 passengers and seven crew members on board, as reported by Express Tribune), made an emergency landing at the  Allama Iqbal International Airport in Lahore. Over 120 people on board had a narrow escape when the aircraft skidded off the runway after its tyres burst during landing, injuring 10 passengers.
The tyre of the aircraft burst due to a fault in the landing gear. The pilot had reportedly sought to make an emergency landing after being alerted by airport authorities of the faulty landing gear. The injured were provided with immediate medical treatment. None of them was in critical condition, the sources said.
The fuselage of the aircraft was damaged after the plane skidded off the runway. Aviation authorities and the fire brigade reached the spot in a timely manner. The flight operation of local and foreign airlines has been affected due to this incident.