Pawan Kalyan's Son Akira Nandan To Make Tollywood Entry
Indian film industry has been graced with many successors of Indian film industry superstars. This sort of trend has been mostly followed up in the Telugu film industry where most of the successors of Tollywood superstars are ruling the film industry with all their godfathers and well-settled entertaining business market. If we look into the current entertaining market we have many frontrunners and big stars in Tollywood who had been considered as leading actors in the Tollywood.
Son of a Super Star Has To Be a Super Star
Son of a superstar needs to be a superstar this kind of trend is following in the Tollywood. If we look at all the leading actors in Tollywood, majority of Tollywood is gifted to us with the wards and successors of superstars. So called big families and most celebrated families of Tollywood Nanadamuri Taraka Rama Rao family, Akinenni Nageshwara Rao family, Superstar Krishna family, Dagubatti Ramanaidu family, Megastar Chiranjeevi Family, Discipline Mohanbabu family and many more families have been ruling the Tollywood with their preset fan following. First generation of Tollywood heroes such as Nandamuri Taraka Rama Rao introduced both of his sons to the film industry for on-screen performance while the rest to look after the off screen departments like producing and the theatre management. NTR introduced Nandamuri Harikrishna and Nandamuri Balakrishna to the film industry, who later brought in their sons who are Jr. NTR, Kalyan Ram, Taraka Ratna and Mokshgyna about to launch his career.
Nata Samrat Akineni Nageshwar Rao, renowned leading actor and hero who is known for his dramatic skills, dance movements and ace movies such as Dasarabullodu, Devadas and much more introduced his son Akineni Nagarjuna and who later introduced and launched the careers of his sons i.e., grandsons of A Nata Samrat Akineni Nageshwer Rao who are making movies and entertaining the Tollywood fans and they are Yuva Samrat Naga Chaitanya, Sumanth, Sushanth, Amala, Akinneni Akhil and many more. Similarly we have successors of Mega Star family, most celebrated family has many of heroes and they Chiranjeevi, Power Star Pawan Kalyan , Ram Charan Tej, Allu Arjun, Allu Shirish, Sai Dharam Tej , Sai Varun Tej, Naga Babu.
Pawan Kalyan Son Akira To Debut In Tollywood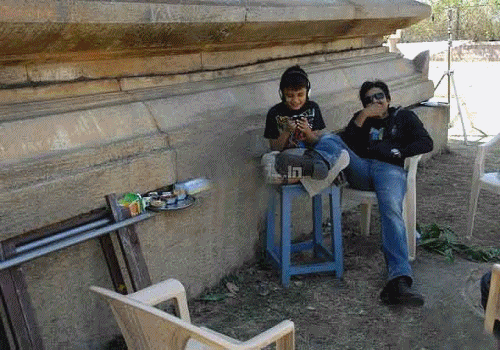 Tollywood film industries power star and youth icon Pawan Kalyan Son Akira seems to debut in Tollywood soon. The kind of news has been abuzz these days in the Tollywood film nagar. Recently Renu Desai posted few pics of Akira in the social media which makes it clear that Akira is grown and is all set to launch his career as a young hero and a successor of Pawan Kalyan. He had already enacted in the movie Isq Wala Love produced by her mother Renu Desai. Here few Pics of Akira which makes it clear Akira Nandan is about to launch his career.