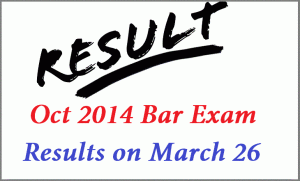 Philippines Bar Exam Results 2014 @ sc.judiciary.gov.ph
Philippine Bar Exam Results 2014 @ sc.judiciary.gov.ph: The results of the 2014 Bar examinations will be going to release on Thursday, March 26, the Supreme Court said on Tuesday. A total of 5,987 examinees took the exams consisting of 20-percent multiple-choice questions and 80-percent essay-type. Exams are conducted in the month of October 2014 on all Sundays. All the candidates who have appeared fro this exam can check their results from the link provided below.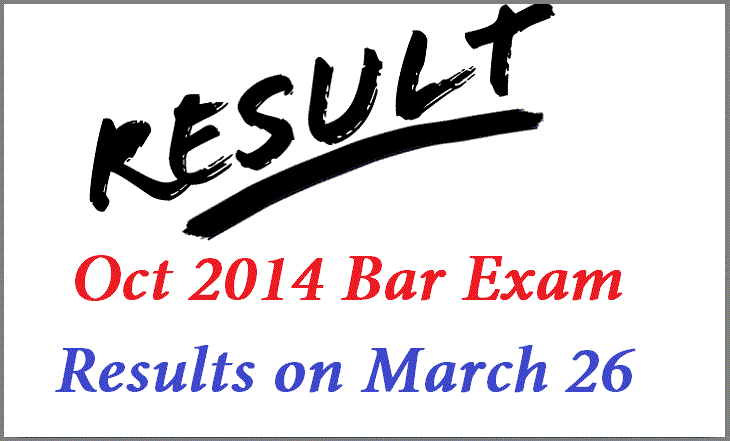 October 2014 Bar Exam Results Out on March 26:
The SC used bar codes on exam booklets for the first time in 113 years. Bar codes were placed on examination booklets with corresponding stickers bearing the name of examinees placed on their assigned seats. It replaced name cards for examinees used in previous Bar examinations.
The 2014 Bar exams was conducted on all Sundays of October. Of the 6,344 initial examinees, only 5,994 were able to finish until the last day. Out of the Bar examinees, 3,115 were first-time takers, while 3,229 were repeat examinees.
"#BAR2014 results will be released Thursday, March 26 after a special en banc session at 9:30 am," the Supreme Court announced on its official Twitter account on Tuesday, March 24.
Results of the 2014 exams will be posted outside the gates of the SC compound, and on two large screens within the SC quadrangle. It will also be available for viewing online at Official website
Results are not declared yet. Stay tuned with us for more updates on Bar exam 2014 Results. Press CTRL+D right now to bookmark this page.