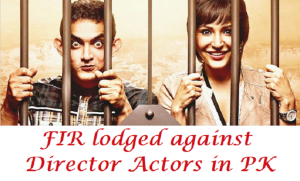 PK Movie Controversy: FIR Lodged Against Aamir Khan & Rajkumar Hirani Peekay Movie
FIR has been lodged against Aamir Khan & Rajkumar Hirani for hurting religious sentiments of people in 'PK'. After the much awaited PK hit the silver screen, it was a rejoicing moment for all the fans to get a glimpse of the new avatar of Aamir Khan. Aamir Khan 'PK', that is breaking records on Box Office is packed with controversies if the nude poster was not enough to put PK in danger the film has invited the wrath of many people again by offending the religious sentiments of Hindus. However, soon the film got trapped into the web of religious controversies and was accused of offending various faiths and religions.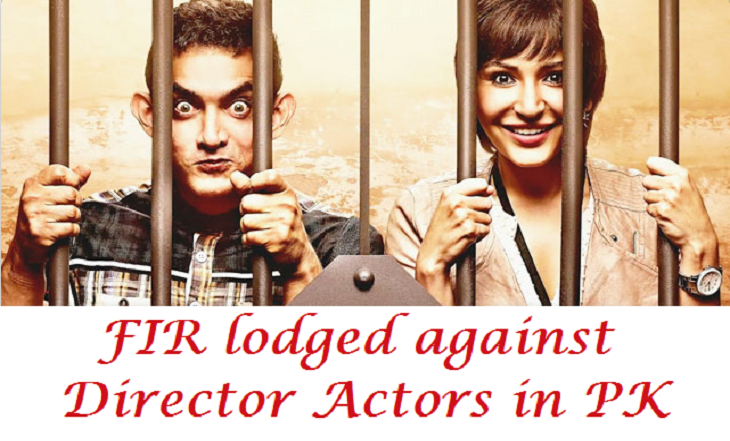 Supreme court had recently dismissed a Public Interest Litigation which sought a ban on the exhibition of 'PK' posters. Dismissing the plea, the apex court told the petitioner, "If you don't like then don't watch the film but don't bring religious facets in it", adding that, "these are matters of art and entertainment and let them remain so."
FIR lodged Against Director, Actors of Aamir Khan's PK
Initially, people thought the actors were members of a Ram Leela party but on seeing cameras they inquired about the issue. The man who was dress like Lord Shiva was intercepted by a mob which had gathered on the spot. Not too long ago, the film had came under political scanner when the nude poster of Aamir got leaked and went viral on net. While many praised Aamir's stellar performance and Rajkumar Hirani's theme of the film, others blamed the makers for being insensitive and portraying religion in a wrong way.
The Secretary of Hindu Legal Cell has apparently lodged an FIR against director Rajkumar Hirani, Aamir Khan, producer Vidhu Vinod Chopra and Siddharth Roy Kapur. In his statement, Patel has alleged that the makers have portrayed Lord Shiva in a bad light and has further alleged that disapproving comments on Hindu rituals have been made in the film, which has hurt religious sentiments of Hindus. The complaint filed at the Thana Amar Colony police station says by intentionally shows disrespect to Hindu Gods and temples, the film may cause communal disharmony.  It also objects to the dialogues such as Jo darta hai, wo mandir jata hai and the scene in which Aamir Khan chases Lord Shiva.
To avoid any sort of communal disturbances in the country, the FIR has been lodged under section 153A, 295A of Indian Penal Code. Up till now neither Aamir nor Raju Hirani or Vidhu Chopra have reacted on this development.
Press CTRL+D right now to bookmark this website. Here you can know the recent, updated news and gossips all over india. Stay tuned for this website for more updates.