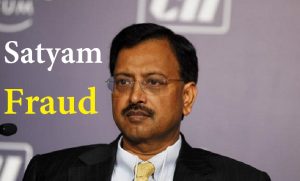 Ramalinga Raju held Guilty in Satyam Fraud
All 10 accused, including B Ramalinga Raju, in the multi-crore accounting fraud Satyam case were found guilty on Thursday by a special court in Hyderabad. The special court convicted Raju and nine others on charges of criminal conspiracy and cheating. The quantum of sentence will be pronounced on Friday.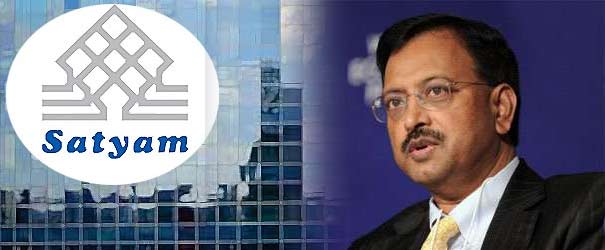 Touted as the country's biggest accounting fraud, the scam had come to light on January 7, 2009, after the firm's founder and then chairman B Ramalinga Raju allegedly confessed to manipulating his company's account books and inflating profits over many years to the tune of crores of rupees.
During the trial, the CBI alleged that the scam caused a loss of Rs 14,000 crore to shareholders of Satyam, while the defence countered the charges saying the accused were not responsible for the fraud and all the documents filed by the central agency relating to the case were fabricated and not according to the law.
The inside story of how Satyam scam unfolded :
Investigators are now reportedly coming across evidence of insider trading by the promoters even before the scandal broke.
The big takeaway from the Registrar of Companies report is that the top management of Satyam – the directors and senior officials – sold shares ahead of the Big Bang revelation by Raju.
The reports say Satyam books have been overstated by Rs 5,000 to Rs 6,000 crore, leading to an inflated stock price that helped the top management make money.
Who sold what?
Raju has claimed that no one else in the company was privy to the fudging of accounts. But exclusive information with CNN-IBN suggests insider trading.
BSE figures show a number of senior people in the company, including Raju and CFO Vadlamani were reportedly selling Satyam's shares over the last 22 quarters.
In June 2001, Raju had nearly 23 per cent shares. By December that year, his share was down to 22.4 per cent.
In September 2002, it fell to 21.6 per cent which fell a year later to just over 19 per cent.
In 2004, Raju's holding was 16 per cent which fell to 14 per cent in 2005, 11 per cent in 2006. In 2007 it was in single digit.
By September 2008 Raju's share was just 8.27 per cent.
BSE figure also show Vadlamani sold 92,538 shares while the then CEO Ram Mynampati sold 700,000 shares plus 2,50,000 ADRs.
Apart from these, other senior officials also reportedly sold large number of shares. Sources say they include one Kiran Cavale who reportedly sold 400,000 shares and 10,000 ADRs and one Rajan Nagarajan who reportedly sold 430,000 shares and 70,000 ADRs.
Source: ibnlive.in.com
Raju was arrested by Andhra Pradesh Police's crime investigation department two days later after he allegedly confessed to the fraud, along with his brother Rama Raju and others. All the 10 accused in the case are currently out on bail.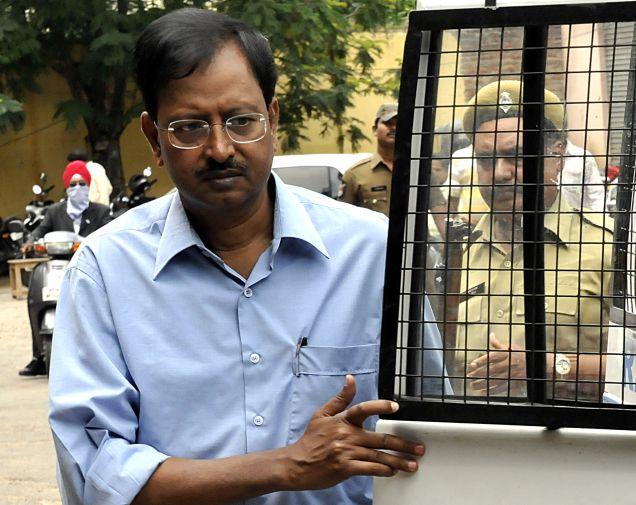 Ramalinga Raju's brother and former Satyam managing director B. Rama Raju, former chief financial officer Vadlamani Srinivas, former PwC auditors Subramani Gopalakrishnan and T. Srinivas, Raju's another brother B. Suryanarayana Raju, former employees G. Ramakrishna, D. Venkatpathi Raju and Ch. Srisailam, and Satyam's former internal chief auditor V. S. Prabhakar Gupta were among the other accused convicted by additional chief metropolitan magistrate B.V.L.N. Chakravarthi.
Last year, on December 8, Ramalinga Raju, Rama Raju, Vadlamani Srinivas and former director Ram Mynampati were sentenced to six months jail term and fined by the Special Court for Economic Offences in connection with complaints filed by Serious Fraud Investigation Office (SFIO) for violation of various provisions of the Companies Act.
The special court convicted Raju and nine others on charges of criminal conspiracy and cheating. The quantum of sentence will be pronounced on Friday.