In a Daring Rescue, This Taxi Driver Saved a Family Trapped In Car From Drowning
India is being bestowed with the torrential downpour in the recent times across various parts of the nation. Usually, the life in India halts down during the rains so does it had been this time too. Very recent heavy rainfalls in the nation has resulted chaos for the usual daily commute in Bhopal which has led the lives of a family of four to threat.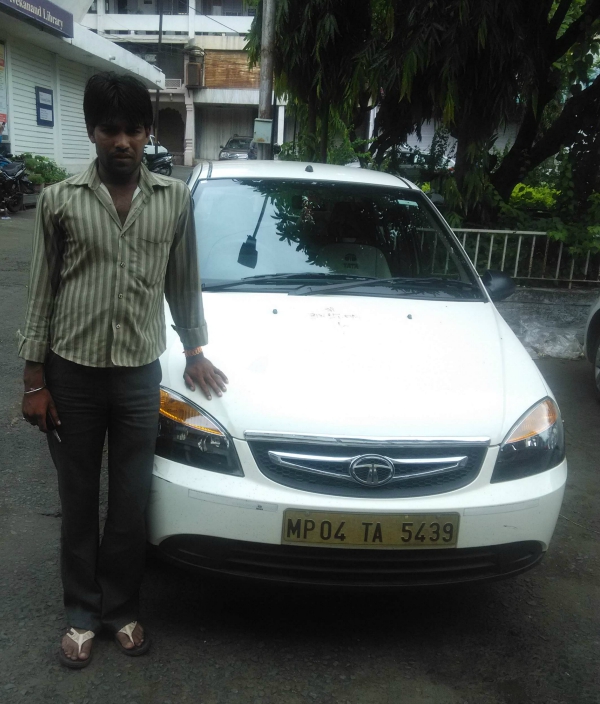 Taxi For Sure Driver Saves Family of Four
Bhopal, capital city of Madhya Pradesh state has been recently submerged by the heavy torrential downpour had left four family members into life threat circumstances while they have been luckily saved by a Taxi For Sure driver which saved their lives. Although over flooding is common in most of the Indian regions while this proved to be almost claiming their lives for the family of four in Bhopal.
Drowned Almost Due to Overflood
The family of four was traveling through heavily flooded Habibganj underpass of Bhopal city which very soon was turning out to be a water grave for the family. The Chevrolet Tavera of the family got trapped under the heavily flooded Habibganj underpass of Bhopal city which worsened the situation.
Pradip Suryavamshi, the Taxi For Sure driver soon noticed that no one who were witnessing the tragic incident were stepping ahead to help the family members got stuck in their Chevrolet Tavera car. Pradip, without losing a moment stepped out of his car and rushed to be in the aid of the family without a rag if safety and saved the lives of the family members breaking the glass of car's rear window with a hammer. Later he pulled all the passengers who were stuck in the Chevrolet Tavera car and accompanied them to their house in his Taxi For Sure cab.
Rains Bore Off Pradeep Suryavamshi's Life
Recalling the past flashback of the Pradeep Suryavamshi's would be a tear-jerking, as this once farmer lost it all when torrential downpour carried away all his bread feeding things, his corps, house. In India, a single season crop failure may leave the poorest farmers to be in bankruptcy circumstances and lead to instant poverty which was the very similar incident took place with him.
Pradip had to engage himself in the tiresome daily wage works and laborious tasks to meet his needs and feed his family surviving for the rest of life. Although the emergence of the growing long distance Taxi services in India is affording him a better livelihood than the past while he had to be on long journeys that kept him away from his parents and wife.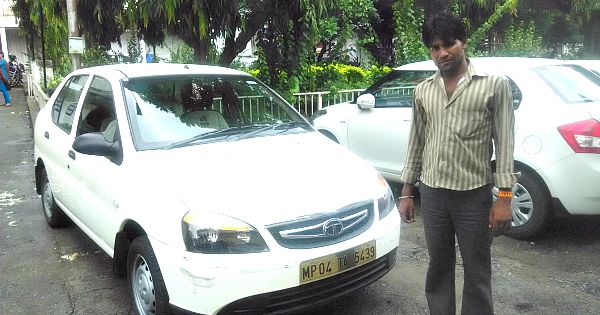 Pradip Suryavamshi joined the Taxi For Sure merely two months back, but he is happy working with the mega corporate public transport cab service which is earning him a good reputation in a short time of his work. Great going Pradip Suryavamshi, we salute you for your heroic psyche.
Share your stray thoughts and ideas with us leaving them as comments below. Stay tuned with us for more trending stories and events happening across the globe by bookmarking us pressing Ctrl+D in your keyboard for easy navigation in your web browser.