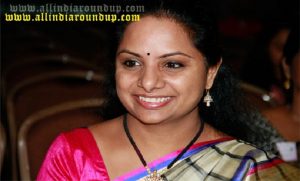 TRS Nizamabad MP Kavitha Issued Non Bailable Arrest Warrant
Telangana Rashtra Samithi (TRS) MP of Nizamabad Kalvakuntala Kavitha who is a Daughter of first Chief Minister of the newly formed 29th state of India Shri Kalvakuntala Chadrashekar Rao is charged under various sections for alleged controversy statements she made in a newspaper interview.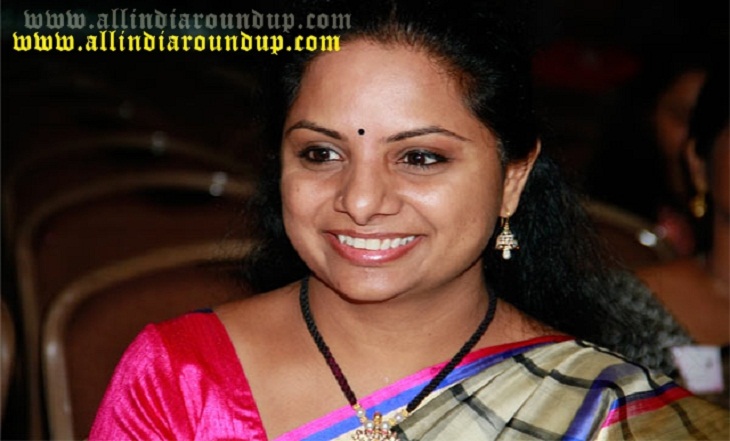 A first information report (FIR) was farmed and registered against TRS MP of Nizamabad Kalvakuntala Kavitha on the direction of a city court for her remarks on Jammu & Kashmir and Telangana. The case was registered at Madannapet Police Station located in the city Hyderabad.
Malicious and Anti-Social Statements by TRS MP Kavitha          
TRS MP Ms. Kavitha is booked under charges of sedition, promoting enmity between different groups on grounds of religion, race, and place of birth, residence, language, etc., and for acts prejudicial to maintenance of harmony, assertions prejudicial to national-integration, and Sections 505 and 124-A for making statements conducive to public mischief under various sections of Indian Penal Code. Few opposition and various party leaders across the nation had condemned the statements of the TRS Parliamentarian as they reported that Ms Kavitha's remarks were malicious and would promote the anti-national spirit.
BJP files petition
BJP Hyderabad Legal Cell Convener Mr. K. Karunasagar complained and approached local court to file an FIR against TRS MP Kavitha who had allegedly stated In an interview to an English daily in New Delhi, Ms Kavitha had stated that J&K and Telangana were not part of India before independence. Commenting on the J&K issue, she had also opined that the international boundaries should be redefined, the petitioner said in his complaint.
In his petition, the BJP Hyderabad Legal Cell Convener Mr. K. Karunasagar stated that the MP's remarks encouraged separatist organisations and terrorists backed by Pakistan's Inter-Services Intelligence (ISI), who waged war against India. Madannapet police inspector K.P.V. Raju, said that they have started investigation after issuing the FIR. The Seventh Additional Chief Metropolitan Magistrate court has also asked the police to submit a report on this issue by September 11. Let us wish the justice is done to the right person who ever is considered as per the judiciary and we hope that truth alone triumphs.
On being asked Ms . Kavitha said that she has been misunderstood and she never intended to hurt or violate the national policies and rules and people of India. Stay tuned to allindiaroundup.com for trendy and fast updates.