Uttar Pradesh Guy Designed A Helmet Gun To Protect Soldiers From The Terror Attacks
Shyam Chaurasia, who was a former school dropout and presently working as an electrical engineering lecturer has invented a superb equipment which can be used to protect the soldiers from the terrorists. He invented a firing helmet with an in-built GPS tracker for the soldiers. Shyam Chaurasia belongs to the city of Varanasi in Uttar Pradesh.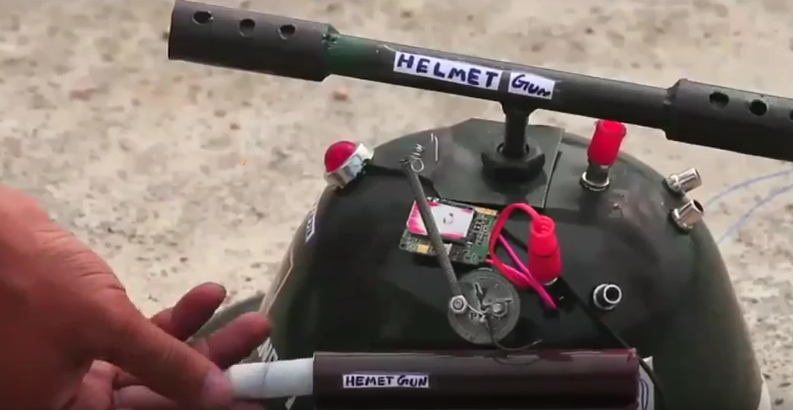 He said that his invention is a part of Digital India. Now he plans to market the weapon to the Indian army forces and as well as to foreign militaries. Nowadays, we are seeing many terrorists attacking without any intimation and creating damage to the humans and the properties. This invention is designed to protect soldiers from the increasing global threat.
Shyam's weapon can be helpful for the soldiers to protect themselves from the terror attacks. According to Shyam, the helmet will also help soldiers to monitor enemy's movements as well as find a fellow soldier through the GPS device attached to the helmet. Even when a soldier was injured, the device continues to operate and fires bullets, transmit live video to the control room.
Moreover, this helmet can be operated by a soldier and also from the control room or even by Facebook or Whatsapp with the help of a message which converts into a command.