UPSC Exam will be Conducted as per Schedule on Aug 24
The civil services examination will be held as per the schedule on 24th August, the government declared ion Thursday in Parliament, while saying that consultants will be held with various parties and stakeholders on the matter after the current session.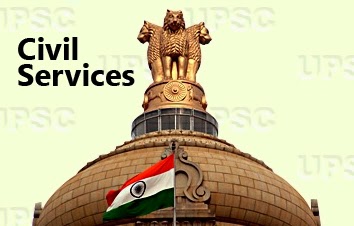 "As for this year, there is no scope for the postponement of UPSC preliminary examination," Parliamentary Affairs Minister M Venkaiah Naidu said as opposition created uproar in Rajya Sabha demanding an all-party meeting immediately.
Civil services aspirants are agitating against more weightage given to English in the exam.  Naidu said the UPSC issue requires "deep" study and discussion with political parties and other stakeholders as there are both sides of the argument about the CSAT in UPSC.
 "after the session, government is ready to discuss it with all" to reach a consensus, he said, adding the government has taken a correct decision in this regard and minds of students should not be disturbed.
As members insisted for all party meeting before August 24, Minister of State for Parliamentary Affairs Prakash Javedkar said there is already a view among many members that it will not be possible to find a solution to the issue immediately.
"An all-party meeting had to take place to discuss wider reforms. We will inform about the date later on," he said.
Earlier, government had announced marks of English will not be included for graduation or merit in UPSC exam. As soon as the House met for the day, opposition parties including SP and BSP raised the issue and demanded that government should immediately call an all-party meeting to resolve the matter as it affects lakhs of students. In the Lok Sabha, AIADMK leader M Thambhidurai made a strong plea that the UPSC exam should be conducted in all regional languages to provide level-playing field to students from all over the country.