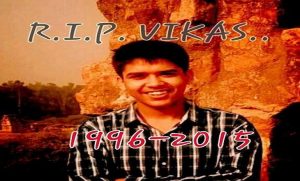 Want Justice For Vikas: 19 Year Old Vikas Died Because of Ragging
Death of 19-year-old B.Tech. first-year student Abhishek Sahai aka Vikas of SRM University's NCR campus in Modi Nagar has rocked the nation again with bringing forth ragging currently. It was Sunday night when the fatal incident took place at SRM Universities NCR campus in Modi Nagar college hostel building where the deceased Vikas was found falling from the fourth floor of the hostel building.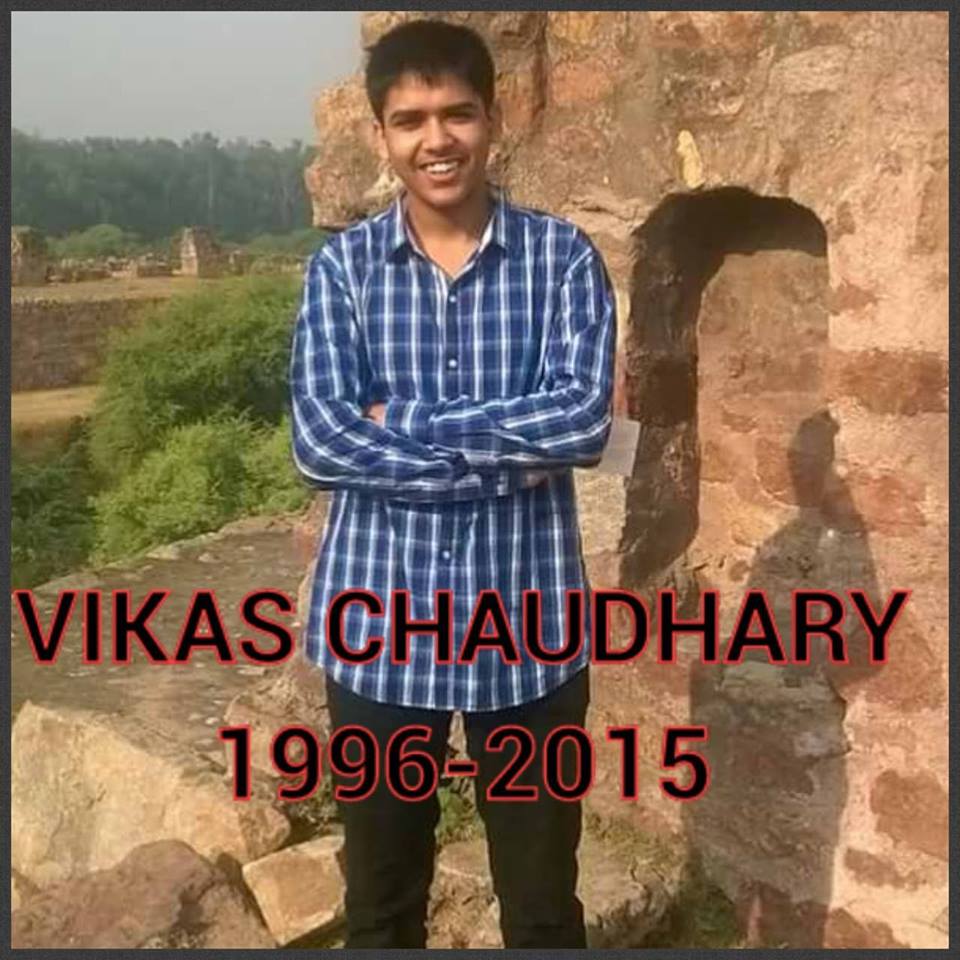 Vikas Friend Vivek, Posts Facebook Post Demanding Justice to Him:
Vivek close friend of Abhishek Sahai at SRM University's NCR campus posted a Facebook post after sensing and suspecting a foul play in his friends death and demands justice departed friend. Vikas succumbed to injuries Monday evening. To pay tribute to the departed student of SRM University, a candle night march was organised condemning the ragging in educational institutions two backs.
Police statements brief us that Abhishek Sahai who is the son of an engineer working for a private firm in Ranchi joined SRM University's NCR campus college hostel. On Sunday night, he went to the top floor of the under-construction building of his hostel at around 9.30 pm to the top floor of the under-construction building of his hostel at around 9.30 pm.
Vivek Wrote posted on Facebook paying tribute to the departed soul and demanding justice, as follow
"He was a friend".

Yeah "was" because now he is not with us anymore.

A guy who always managed to bear a smile even in hard times.. a guy who who had dreams, and knew how to achieve them.. a guy who was so sincere, honest, kind hearted, caring… a guy who believed in working rather than justday dreaming.

He was ragged…he was tortured… but still he was strong enough to fight out his fears…that's why he was dropped out of 3rd floors balcony by his seniors,on 6th of march…yeah while he was celebrating Holi.

I know he was not your son, your brother or your friend…..,but that doesn't take away his right to live. He was just 19… Is this the age to die???

He wanted to study in oxford university… but his seniors took away his dream.

Guys please,i am not asking for likes or comments, i am asking for justice.

so please share this post as much as you can to bring justice to him and his family.

DON'T IGNORE IT BECAUSE THIS COULD HAPPEN TO YOU or YOUR BELOVED ONES.

 ""DON'T WAIT FOR YOUR TURN, RAISE YOUR VOICE""

 REST IN PEACE

VIKAS CHAUDHARY

1996-2015

#JUSTICEFORVIKAS
All India Round Up's thoughts are with Vikas Chaudary's family. Well lets raise our voices and we urge you all to share this post among your friends as best as you can so that our voices ring in the governments earsa and this issue reaches PM Modi.