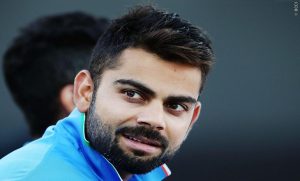 Virat Kohli Exclusive Interview With BCCI.TV – Great Opportunity for us to do Something Unique
India's vice-captain Virat Kohli is aiming to create history at World Cup. He and his team under the guidance of M S Dhoni are aiming to do which has never been done in Indian cricket. They are two steps away from it. Now, as the team gears up for the big battle at Sydney Cricket Ground (SCG),
Talking to BCCI's official website, Kohli whether India would be in March 29 final at Melbourne Cricket Ground (MCG)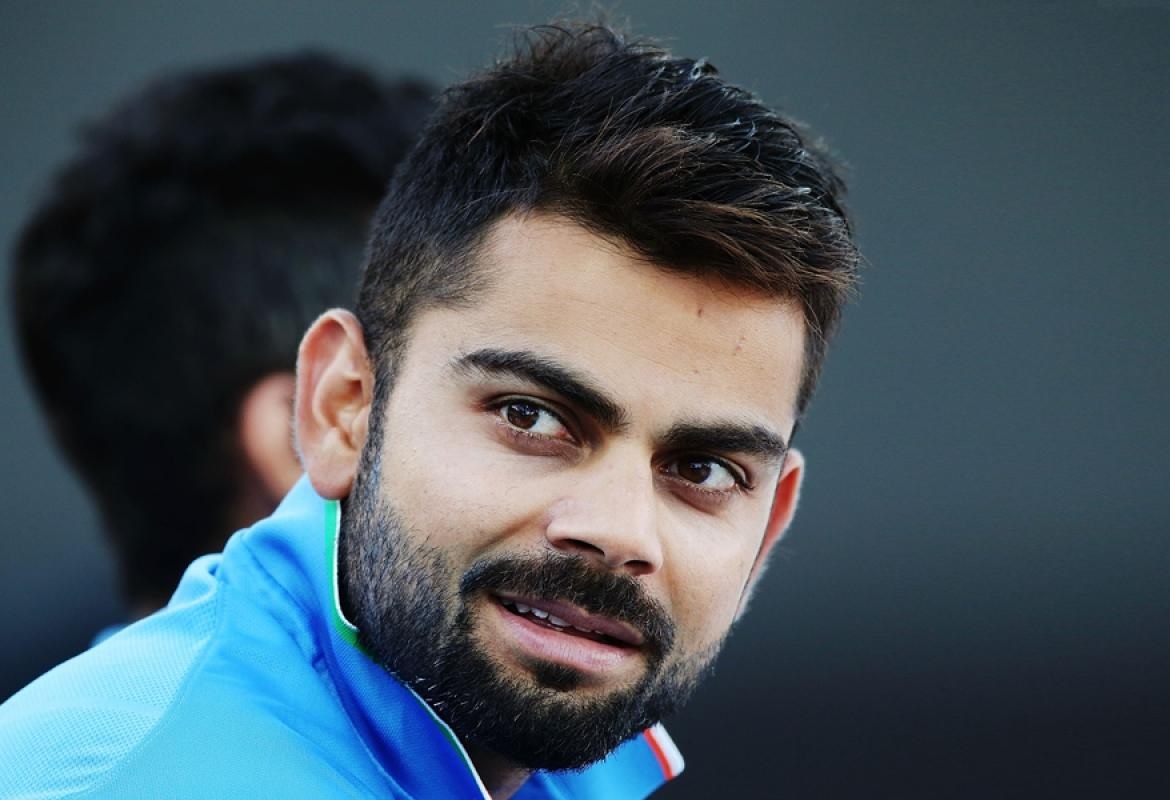 Kohli said "you couldn't ask for two better places to play cricket. Wankhede was as loud as any cricket stadium I have ever experienced so far in my life and MCG against South Africa was unbelievable."
Virat Kohli Track Record:
Kohli had an average outing in the last World Cup, scoring just 282 runs at an average of 35.25, with only one century, against Bangladesh in the tournament opener.
He is One of the best batsmen in the world with 8047 runs at 51.25 across Tests, ODIs and T20Is, including 27 centuries. He averages more than 45 in each of the three formats in this period.
Virat Kohli Interview With BCCI.TV:
In an interview to BCCI.TV, Kohli Said as below:
"This World Cup is a great opportunity for us to do something that has never been done in Indian cricket, which is to win it back to back. Especially in conditions away from home, not many people gave us a chance to even qualify. But we have won seven games in a row. People are looking at us as favourites now."
"The experience has been wonderful so far and if we end up winning it on that day, it will be a memory to cherish all my life."
"Memory to cherish all my life." – Virat Kohli
"From that day on, maybe even before that, I always wanted to be the best player in the world. I wanted to be among the best players that people would speak about. I always wanted to be a player that will be known even when I finished my career as a cricketer. I never wanted to be on the sidelines or be one of the players in the side."
"I had that vision of achieving that goal and play the way our former greats like Sachin Tendulkar, Virender Sehwag, Rahul Dravid or VVS Laxman have played over the years. I always used to wonder and ask myself, 'why can I not do that.' I told myself, 'if players before us can do it, we can achieve the same things."
"World Cup 2011 Win was Special" – Virat Kohli:
Reflecting on the historic 2011 World Cup triumph back at home, Kohli said: "I gained a lot of confidence from that World Cup. In my very first World Cup, I was part of the triumphant squad, and I was a World Champion already at the age of 22. It gave me confidence from the fact that we had achieved something special.
"When we ended up winning, it was a very special memory. I couldn't really connect with the kind of emotion that all the other senior players had because they hadn't won it for so long. To see all that emotion come out, I really understood the importance of a cricket World Cup."
"I broke down after Dhoni's Retirement" – Virat
Kohli was named as the Indian Test captain during the recently concluded 4-match Test series against Australia in Australia following Dhoni's retirement from the format midway through the series.
The 26-year-old, admitting that he never saw the decision coming from Dhoni, said: "I never thought MS Dhoni would retire this early from Test cricket and especially not in between the series for sure. That came as a shock and it was indeed a very emotional day for me. I came back to the hotel and I just broke down in my room. It was a pretty sad moment watching a leader who groomed all of us over the last few years, not playing Test cricket anymore."
Learnt the Captaincy trade from Dhoni School – Kohli:
When asked for Captaincy Kohli reply is,
"No, I never thought of it [whether he knew he would be captaining India one day]. I honestly always wanted to play Test cricket for India and it was my dream. But Test captaincy was something I never imagined. I never thought MS Dhoni would retire this early from Test cricket and especially not in between the series for sure," Kohli said.
"I give my inputs as far as I can but it has increased after I was appointed captain in the Test series and especially now that I am Test captain as well."
Kohli also said that he has started observing how Dhoni goes about captaincy during matches to learn the tricks of the trade. He said: "I have been vice-captain for the ODI side and I would always keep giving inputs to MS about the things that I felt he could use. Now, in recent times knowing the fact that I probably will have to lead the side in the ODIs as well in the future at some point of time, I see more of how Dhoni changes his bowlers, at what stages and situations of the game.
"I notice when he brings the spinners on, figuring out the strengths and weaknesses of the batsmen, the wicket condition and the field placement etc. That is something that I have started learning a lot more in recent times."
"This World Cup is a great opportunity for us to do something that has never been done in Indian cricket, which is to win it back to back. Especially in conditions away from home, not many people gave us a chance to even qualify. But we have won seven games in a row. People are looking at us as favorites now. The experience has been wonderful so far and if we end up winning it on that day, it will be a memory to cherish all my life."
Should India win the tournament for the second time in succession, Kohli said it would be a "memory to cherish all my life."