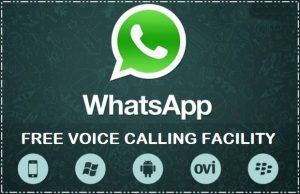 WhatsApp Testing New Free Voice Calling Feature on Android With Some Selected Users
Tech Giant WhatsApp has been surprising its users and instant messaging dependents with its policies and new features. WhatsApp users who have been using WhatsApp plus, the modded and unauthorized version of WhatsApp have been blocked for a period of 24 hours a couple of weeks ago. The company took this stringent measure to let its users to be safe while sharing their personal information with their counterparts. Late followed by this WhatsApp introduced its Web client for in-browser chatting which was a great surprise for its loyal users. Now WhatsApp is up with the much-anticipated instant voice call feature. Doesn't that sound amazing?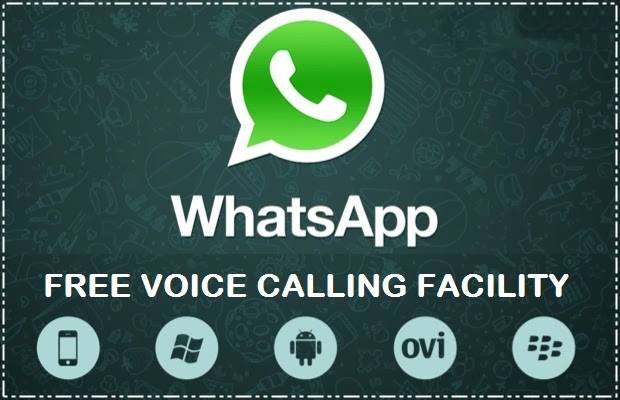 WhatsApp Slowly Rolls Out Free Voice Calling Feature: Screenshots leaked online
Instant messaging titan WhatsApp is going to be in direct clash with the existing instant messaging and voice call offering companies such as WeChat, Viber and Line which have been allowing its users to make calls and send messages since a lang syne. WhatsApp has 700 million active users as of now and is the largest leading instant messaging application to be so. Much awaited voice calling feature in WhatsApp is going to be released in few more hours. WhatsApp which has been surprising its users with new features in the New Year 2015 is expected to ascend with the voice calling feature very soon.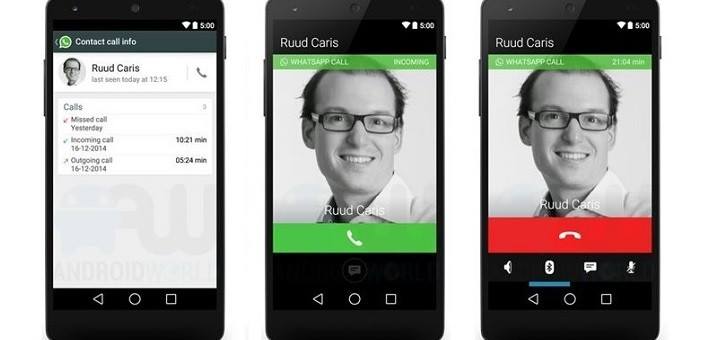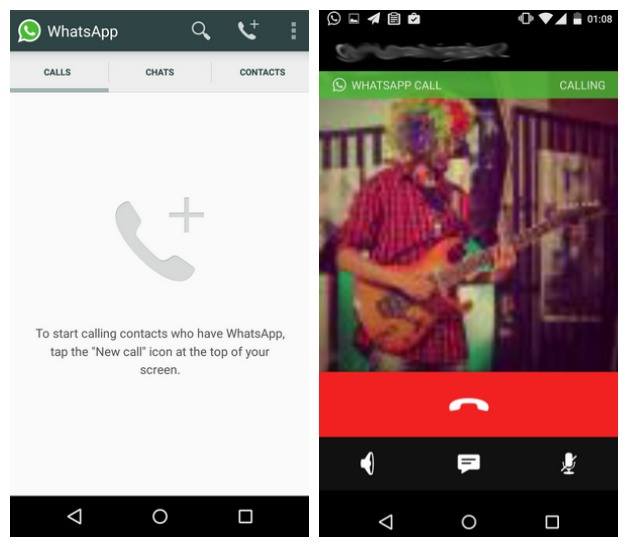 At present, it is believed that WhatsApp is making a trial of the voice calling feature among a small number of WhatsApp users with Android platform. A WhatsApp user proclaimed on Reddit that he was updated with the voice calling feature with his WhatsApp account in his smart mobile after receiving a call from another tester. The updated newly launched version of Voice calling in the WhatsApp voice calling screen shots is viral in social media. The updated version of the voice calling in WhatsApp seems to have three tab options such as calls, chats, and contacts where the users need to make just a tap between the tabs. Though the screenshots are making a buzz in social media while the authenticity of the screenshots need to be confirmed that this measure is still in testing process.

Also Read: WhatsApp Temporarily Banned Users for Using WhatsApp Plus
Specifications of WhatsApp Voice Calling
WhatsApp tested voice calling feature features options which are handy and useful and they are speakerphone, mute, and the option of sending instant message features at present. At the same time, the screenshots expose out that there are separate screens for dialling a voice call to WhatsApp contacts, call logs, and ongoing calls. Users can also avail a conversation window which features received and missed call icons though. For now, this appears to be a very limited test. Pradnesh07 reports that the feature only showed up for him inside the latest beta version of WhatsApp for Android after he had received a call from another WhatsApp user who was already testing it.
Pradnesh07, a WhatsApp user who disclosed this feature on Reddit recounted that "A friend of mine called me, I had to answer the call, then force close it. Some people reported the feature [activated] after this step but I needed to reinstall the app." Prandesh's Reddit thread was showered with the requests from WhatsApp users across the world who has been requesting him to make call to their WhatsApp enrolled numbers so that this new feature gets activated to their WhatsApp profile. Although since the WhatsApp voice calling feature is just in trial running and is yet to be released full-fledged thus it would be upright and skillful if the rest of WhatsApp users hold themselves back so that it gets added to their WhatsApp profiles soon after the official release. At the same time the voice calling feature is an invite based process which needs a user to hold off for some time till he gets the invitation.
Must Read: WhatsApp Now Available via on your Web Browser
Earlier, due to the increasing demand of Voice Calling by the users across the globe WhatsApp CEO Jan Koum assured that it would be available by the second quarter of 2014 while later it was stated by the CEO Jan Koum THAT that his team had run into technical issues that had delayed its launch until 2015. WhatsApp which is owned by Facebook is aiming delivering services affordable devices in egressing digital futurity market at lower data connections and specifications.
Reference: Androidworld.nl