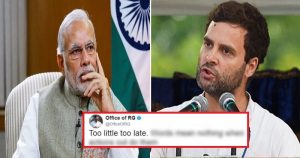 Rahul Gandhi Takes Dig At Modi For "Gau-Rakshak" Statement! Twitter Erupted With Mixed Reactions On The Same!
There has been a sudden rise in violent incidents which are taking place in the name of cow protection nowadays. Some section of people like Gau Rakshaks are reacting so wildly ending poor Dalit lives without even knowing the whole situation.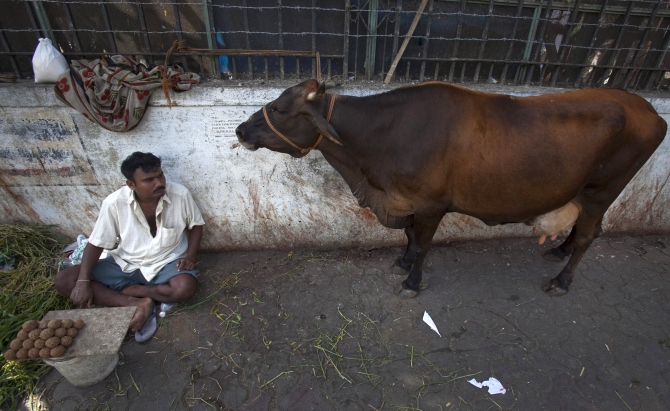 These wild activities by the rightist political parties of India are raising some serious concerns about the liberalism the country needs to possess. And this should be stopped immediately and let the law do its work.
There is no denying the fact that cow is a sacred animal for Hindus but taking human lives for this cause is something not acceptable. It is high time that the state governments take the matter of self-proclaimed cow vigilantes seriously and bring an end to their unlawful activities.
Taking a serious action against such incidents, even PM Modi angrily bashed the Gau Rakshaks on the recent incidents of violence by cow vigilantes.
#WATCH PM Modi says, 'Killing people in the name of Gau Bhakti is not acceptable. This is not something Mahatma Gandhi would approve of.'. pic.twitter.com/43caDXmGzt

— ANI (@ANI) June 29, 2017
He added that they don't have any right to harm or kill people for the sake of cows. He reminded everyone that we are living in an era of non-violence and such acts are totally unacceptable.
However, Rahul Gandhi took a dig at PM Modi for his statements. Yes, the Congress vice-president spoke something straight and raised a valid point on this whole situation: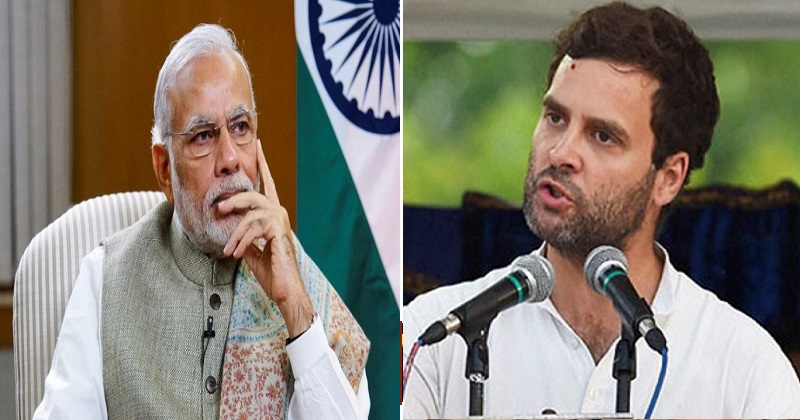 According to RaGa, it is very late to talk about this issue because already, many cases of violence have been reported. As soon as PMO tweeted about the issue on the official Twitter handle, Rahul Gandhi gave them a reply from his official handle.
Here's what he tweeted:
Too little too late. Words mean nothing when actions out do them pic.twitter.com/TQHagHAc4C

— Office of RG (@OfficeOfRG) June 29, 2017
It's the fact that till date, many cases of lynching have been reported; it's very late to speak about this. Further, he also added that words have no meaning when actions outdo them.
Action ki umeed?
देश किससे action लेने की उम्मीद कर रहा है,जहां action लेना होता है वहां मोदीजी पहले भाषण देते है फिर रो देते है@plpunia @NayakRagini @IYC

— Gulshan Mahendra (@Gulshan_INC) June 29, 2017
Modi has failed to secure safety!
Modi has failed to secure safety of people

— Rutvik Subhedar (@RutvikSubhedar) June 29, 2017
Pehle kadam uthana chahiye tha!
अगर पहले ही कुछ कदम उठा लेते तो आज जुनैद जैसे लोग हमारे बीच होते और भीड़ हत्यारी न बनती ।

— Ravish Kumar NDTV™ (@NDTVRavish) June 29, 2017
He's not man of words!
Right, The world now knows that he is not a man of his words.

— Harshad Sharma (@SherESharma) June 29, 2017
Loss is big!
The damage is irrevocable, loss is so big that mere hollow words simply won't be enough.

— NG (@NG_ARC) June 29, 2017