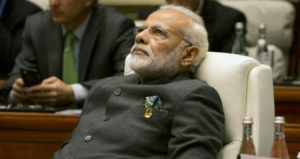 Twitterati Couldn't Stop Captioning This Picture Of PM Narendra Modi Day-Dreaming At BRICS-Summit
"Those were the days when people have to watch the satirical Comedy shows, spoof videos and sarcastic TV shows that will be aired every weekend", one can say this now.
Because there is no less space for fun these days, let it be the grand new budget plan, let it be a serious speech by Rahul Gandhi, be it an allegation made by Arvind Kejriwal or may be Prime Minister Narendra Modi's new foreign trip.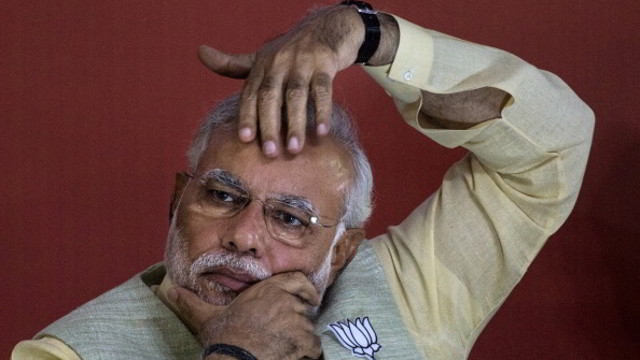 Every funniest thing is live, instant and viral these days.
The boundless freedom social media gave us is quite a key to trigger comedy. Just like every day, here there is a picture of the incumbent Prime Minister Narendra Modi Ji, which is going viral for the gait and the stature Modi possesses.
Months ago, Rahul Gandhi's sensational version of 'SCAM' won the Internet offering us various reasons to laugh in return trolling him to the tip and toe, later, Modi's troll on Rahul Gandhi by relating the earthquake with Rahul's creativity.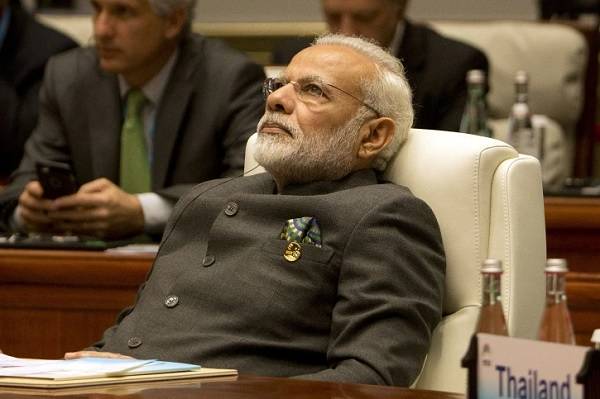 What not, everything gains attention when it is viewed in a different way!
Coming to this present photo, it was clicked at the BRICS-Summit that took place in China. Here Modi Ji is seen relaxing in his cozy seat, now observe it for little longer, you can find a face made by someone when his furious girlfriend might have told him "WE NEED TO TALK".
Check out the funniest Twitter reactions: 
There's no time eh!
5 saal me world tour karna tha,
2 saal bache hai aur 146 countries baaki hai pic.twitter.com/tnSxwJLzoh

— 007 (@James_Beyond) September 11, 2017
Travel freak!
When you have taken so many flights that even in a room you feel you are taking off… pic.twitter.com/ZUpLabty4x

— The-Lying-Lama (@KyaUkhaadLega) September 11, 2017
Kejru!
😹😹😹 pic.twitter.com/VrxRsjjOi8

— ✪ Veer ✪ (@ClawedHumor) September 11, 2017
That was deep!
When you note bandi but the bandi doesn't note you back. pic.twitter.com/K0odR5HXJp

— Light-Say-Burr (@gotzerochill) September 11, 2017
The first row!
Kaminey dosto ko bola tha Pahla Row mat book Karo😶😒
😂😂😂 pic.twitter.com/h69B23SO4f

— Akshoy (@theakki) September 12, 2017
Alert!
When you call her in the middle of the night & you hear
"The number you are calling is on another call" pic.twitter.com/ZY0hC8X657

— Engineerd (@thebtechguy) September 11, 2017
This is serious!
When she says, "WE NEED TO TALK!" pic.twitter.com/TNd2bahwx7

— Rewa Singh (@BrushUrTeeth_03) September 11, 2017
Mood thing!
Mood on Friday Vs Monday pic.twitter.com/ZY9gputGqJ

— Gautam Trivedi (@Gotham3) September 12, 2017
When?
Me – saale mere paise kab waapis karega?

Frd- pic.twitter.com/b5cRDvET4u

— AMIT (@AMIT_GUJJU) September 11, 2017
Who is she?
"Woh ladki bohot yaad aati hai 🎶 " pic.twitter.com/LwTyDqSLUR

— Pakchikpak Raja Babu (@HaramiParindey) September 11, 2017
Related Article: Twitterati's Captions For The Narendra Modi's Picture Will Make You Laugh For The Whole Day