Christchurch Shooting: 49 People Killed In New Zealand Mosque Terror Attack
The Prime Minister of New Zealand has confirmed 49 people were killed in 2 coordinated terrorist attacks in New Zealand. The Prime Minister added that 20 people attained life-threatening injuries from the incident.
2 mosques were attacked in Christchurch, the gunmen stormed the Linwood Mosque and the Al Noor Mosque and shot down men who were praying for their Friday prayers. The police have arrested 4 people which consists of 3 men and a woman.
Jacinda Ardern the Prime Minister of New Zealand announced that 49 people were killed and 20 people are severely injured from the terror attacks. The government of New Zealand is treating the incident as a terrorist attack.
Prime Minister Jacinda Ardern said, "We New Zealanders were not chosen for this act of violence because we condone this racism, or because we are an enclave of extremism, we were chosen for the very fact that we are none of these things."
"I want to send a message to those directly affected…For many this may have not been the place they were born. For many New Zealand was their choice, a place they actively came to and committed themselves to…it was a place where many came to for their safety. A place where it was safe to practice their culture and religion.
"We represent diversity and compassion, a home for those who share our values, a refuge for those who need it. And those values will not and cannot be shaken by this attack. We are a proud nation of more than 200 ethnicities and 160 languages."
"This is the strongest possible condemnation of the ideology of the people who did this."
Prime Minister Jacinda Ardern confirmed that none of the arrested people were on the terrorist watch list of New Zealand. The government of New Zealand has changed its country's terrorist threat level to high.
Prime Minister Jacinda Ardern added "This is not who we are. This act was not a reflection of who we are as a nation. It will take time to heal and tonight our thoughts and our prayers need to be with those affected."
Mike Bush the Police Commissioner said that it is possible that there are more people involved in the2 coordinated terrorist attacks.
Commissioner Bush said "We are currently dealing with an unprecedented situation in New Zealand. It's very grave, it's very serious. This is absolutely tragic. There will be so many people affected. As you can imagine, this is requiring every police and emergency resource we have available."
Commissioner Bush added that the police showed great bravery, especially to those who arrested the suspects that are involved in the attacks.
A police officer was hailed as a hero after he pulled out the suspected shooter of the Christchurch Mosque from a car in a roadside arrest.
A motorist who was passing by filmed the incident, the short clip showed car of the gunman and officers approaching it with their guns drawn.
28-year-old Brenton Tarrant who is from Australia filmed himself going to the mosque while listening to folk music, he also showed around 6 guns lying on the floor of his vehicle.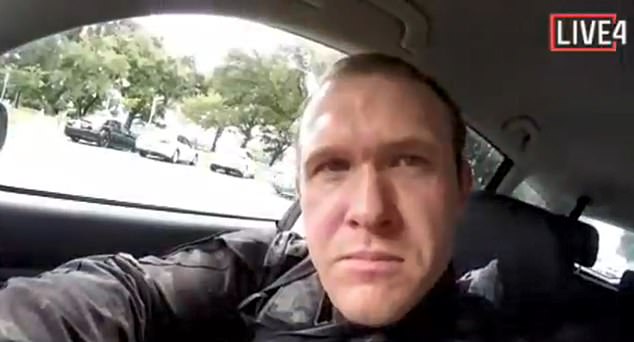 Brenton Tarrant posted a 73-page manifesto on twitter before he started to kill people, he described them as a terrorist attack.
Brenton Tarrant said that he is a white supremacist and says that he is from the "British Stock".