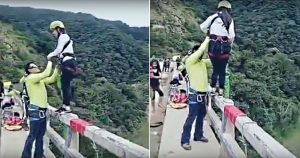 Woman Makes 50-Foot Bungee Jump Off Bridge, But It Went Horribly Wrong [VIDEO]
A woman crashed into a shallow river as the daredevil stunt went horrifically wrong. The bungee jump is one of the daredevil stunts and people who try to jump should have some guts in them as their legs would be tied and have to jump up-side-down.
Extreme sports and action packed activities always call the adventure-seekers. Out of all the daring activities, the bungee jump is, perhaps, the "easiest" to watch but quite difficult to perform. Bungee jump doesn't require any special skills. It just needs courage and a nice jump.
This took the motivation of a woman to jump off the La Negra Bridge in the province of Florida in Bolivia. Adventure Tours Company Andean Trek is organizing the bungee jumping session for her. She was happy and relaxed during the final safety check.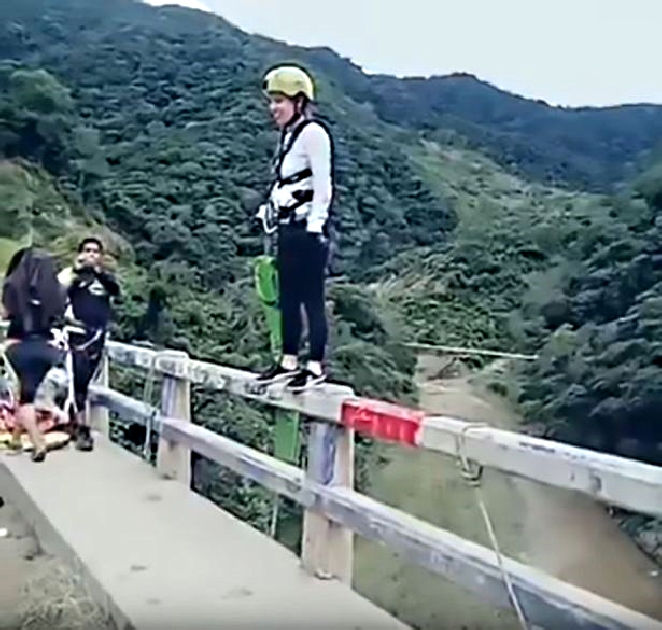 The woman jumped from a bridge, but instead of bouncing back away from the ground, she slammed into it. By some miracle, the woman survived her shocking crash into the shallow riverbed. It is believed that the rope she used for the jump was too long.
Though the guide gives her some final tips, a small mistake resulted in a big crash. Meanwhile, several onlookers who wanted to see the woman make her jump were shocked. Everyone was horrified to have witnessed her near-death push.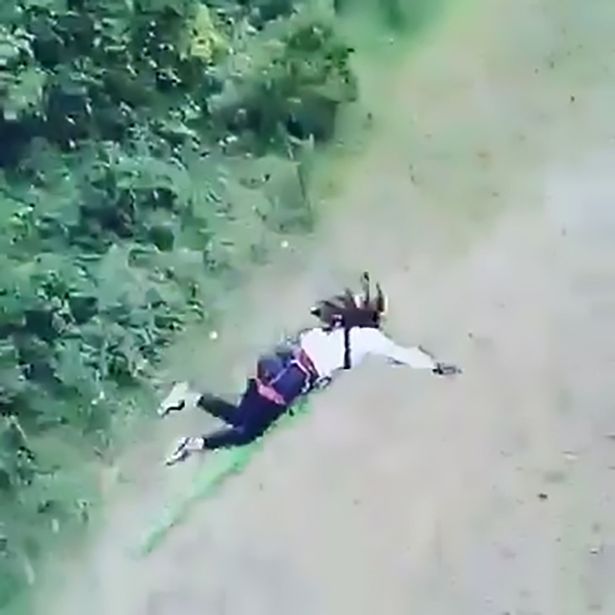 Distressing footage of the jump captured the sound of a crash as the woman smacked into the bed of the shallow river under the bridge. Shyrleny Ribera, was in the area with her family and witnessed what happened and said, "We were in the area and approached there to look at it, as it is not very common to see this kind of sport in the area. We saw the lady jumping and for unknown reasons, she ended up crashing against the river ground, as it was not deep enough."
Watch The Video Here:
Oscar Sandoval, the director of the company, said:
"The lady jumped from a 15-metre (50-foot) bridge. The company is paying the medical bills. She does not have fractures, according to the first analysis, but we are waiting for the secondary analysis that is deeper. It was a human mistake, somebody did something wrong. We are checking the videos in order to know who or what released the brake of the rope. It is the first time something like this has happened to us, we have a lot of years of experience."
Onlookers scrambled to call an ambulance. The woman was in great pain when she was taken to a clinic in the nearby city of Santa Cruz de la Sierra for treatment. Doctors said she only suffered minor injuries and they discharged her after a few days.