[WATCH VIDEO] Front Wheel Of The Moving-Bus Rolls Away From The Vehicle In Bengaluru
An unfortunate yet a fortunate incident took place in Bengaluru recently. In a  shocking accident that took place at Peenya, the front wheel of the vehicle was seen detaching itself from the moving bus all the to the other side of the road. Thankfully, no one is harmed, and that is the fortunate part.
The video was recorded somehow in CCTV cameras and has reached into media's hands, the video is now going viral drawing in various concerns regarding the backstage work. Many are blaming that this happened because of the poor maintenance, while some believe that this is just a freak accident.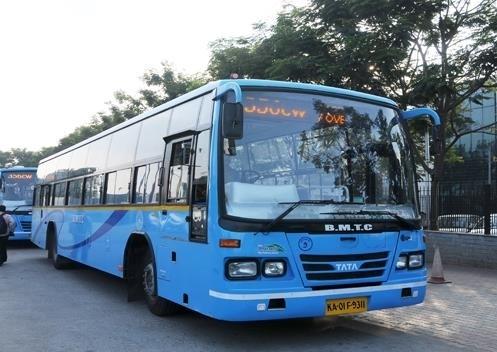 As a matter of fact, the vehicle was actually ready to halt at Peenya, and it is another part of luck that the wheel has just rolled off post at the bus-stop. Shocked passersby gather in front of the BMTC bus, as the driver and passengers quickly exit the vehicle.
According to the sources, the incident occurred at TVS Cross at around 9:15 am on August 26. Earlier, a media channel stated that the Parisara Vahini bus was in service for more than nine years. There were reportedly 25 passengers on board when the bus left Peenya depot for the Majestic Bus Stand which comes under Route No 252.
Coming to the reasons behind this absurd deed, the Bangalore Metropolitan Transport Corporation (BMTC) are calling it a "freak incident", the accident is suspected to be a lapse in regular maintenance work by staff, which they are actually trying to sweet-cover.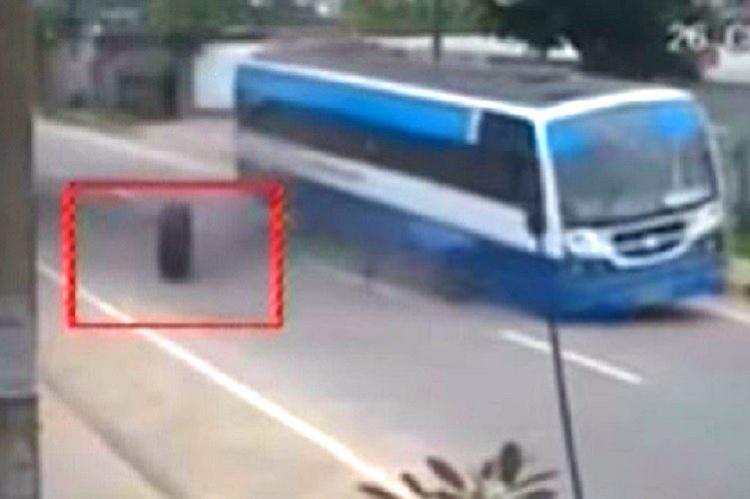 "We have a regimental system of maintenance and this is a freak incident. However, we are looking into the human error of overlooking regular maintenance protocols and will initiate action against the errant maintenance staff," said V Ponnuraj, Managing Director of BMTC.
On the other hand, the chief mechanical engineer at BMTC Ganganna Gowda has admitted that the accident might be disastrous if the place was crowded. He added, "It happens very rarely, but even then, we suspect there are human error and negligence in regular maintenance work. It is a serious issue as it could have been disastrous had the road been crowded."
Watch the full video here:
Considering the facts, it must be understood that the Bengaluru buses are one of the safest means of transport as per previous records. Earlier, in June, a BMTC bus rammed into a tree on Nrupatunga Road in a suspected case of mechanical failure and it was the driver who managed to avert the accident all the way to secure his passengers.
Related Article: Indian Version Of 'Fast And Furious' In Real Life, Citizens Demand To Take Action On The Two Reckless Bus Drivers