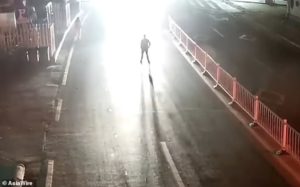 Drunk Chinese Man Knocked Over After Standing On A Busy Road To Test His Wife's Love
A drunk Chinese man was knocked by a speeding vehicle after he was standing in the middle of a busy road to test his wife's love. Reports show that the incident happened in Lishui in East China's Zhejiang Province. The video went viral after it was shared on social media platforms.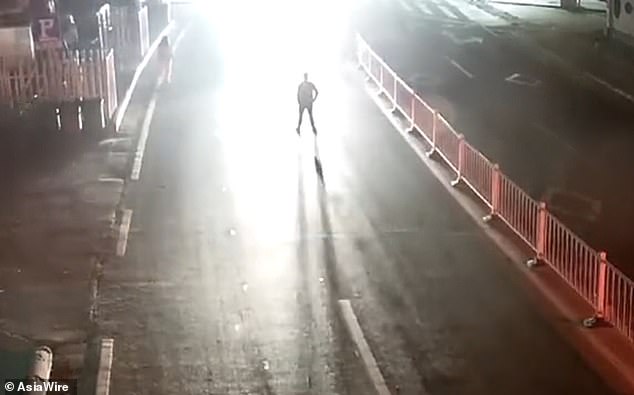 The man in the video has been identified as 30-year-old Pan, he told the cops that he just wanted to test if his wife loved him.
Pan said: "I wanted to know if she would pull me back. I wanted to test if she still loved me."
The CCTV captured the bizarre video, Pan and his wife Zhou can be seen fighting on the road. Zhou tried to pull Pan a couple of times but he kept on going back. After a couple of minutes, a speeding silver van knocked him.
A CCTV Camera captured the love quarrel between Pan and his wife Zhou, Here is the video of the incident:
Pan was rushed to a hospital in the city, he attained serious injuries in his head and had bone fractures in his chest. Luckily, the doctors said that Pan is not in a critical condition.