Farmer Installs A Sunny Leone Poster As 'Scarecrow' In His Fields And Here's The Reason
From being one of the leading porn stars to the most admired actress in India, Sunny Leone's journey to the stardom is just an epitome of impossibilities. It is the public who bolstered her all the way to the career peak stage.
He back-to-back item numbers in the blockbusters and astounding screen presence have drawn in huge attention towards her. Despite the way she got so many followers, in the beginning, the journey of her has totally altered with time, time and tide, she proved that she is nothing less in her way of life.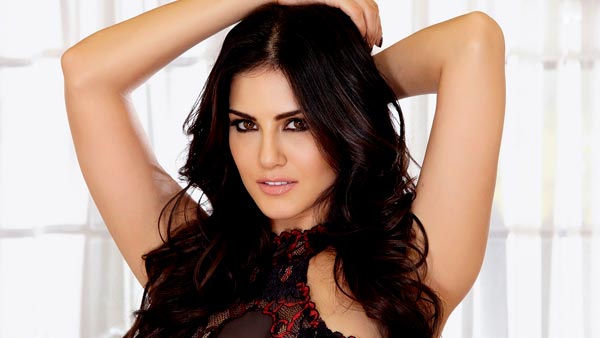 Back then during her visit to Kochi, Sunny trended on the Internet for the pictures of the crowd that was shared on social media. The number of followers she has is definitely beyond everything. Amidst all that, she is now once again on news radar for the obviously bizarre reasons.
This time, the reason behind Sunny Leone trending on news is a farmer from Andhra Pradesh. This mid-aged farmer is using an unlikely prop of Sunny to protect his crops from what he describes as the evil gaze of passers-by. Ankinapally Chenchu Reddy has set up two large posters of actress Sunny Leone in a red bikini outside his roadside plot to steer people's attention away from his lands.
A message is written on the poster saying, "Don't envy me."
When asked about this, he said, "It's simple: more people will look at Sunny Leone's pictures and fewer at my farm. Believe me, it's working. My crop yield has improved".
In his mighty 10-acre farm, he grows cabbage, cauliflower, okra, and chillies. This farm is located in Bandakindipally village in Nellore district.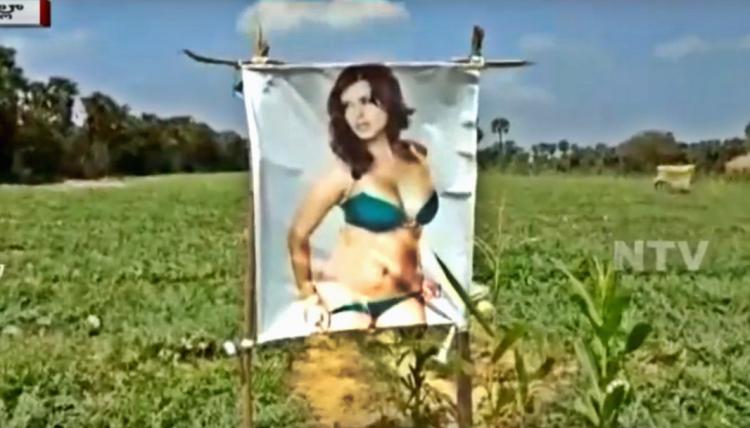 Reddy further added, "Year after year, I would suffer losses because of a poor yield. The crops looked healthy for some time, but then something would go wrong, it then struck me that my farm is located next to a road and every passer-by can see it."
Investing over Rs 600, he installed both of these banners on January 13 of this year. "It's been a month and I can see the difference. People don't look at my farm as they are busy staring at the pictures," he said.
Later, he was asked if he is a fan of Sunny, to this, he gave a sharp reply: No, no. My friends told me I should get her pictures because she is very popular".
Related Article: Sunny Leone Tied Rakhi For The First Time Ever, Check Out Who's That Guy