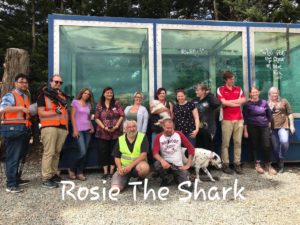 Great White Shark That was Found In an Abandoned Aquarium Gets a New Home
Almost everyone saw that video where Australian YouTuber Lukie MC found a dead and well preserved great white shark in an abandoned wildlife park.
The dead great white shark was named "Rosie" after it was discovered by Australian YouTuber Lukie MC, he said that the wildlife park was close back in 2012 as it did have a lot of offences against the wild life and did not have a license that allowed them to display the animals to the public.
Australian YouTuber Lukie MC said: "The shark that is displayed is a five-metre Great White shark," he added "It is dead and is a taxidermy piece… It died in 1998 in tuna fishing nets in South Australia. It is being preserved in this tank in formaldehyde."
The video that was recorded by Australian YouTuber Lukie MC that showed "Rosie" the great white shark left alone inside the eerie Wildlife Wonderland Park that is located in Bass Victoria went viral after he posted it online. After getting a lot of attention, it led to people act and help find "Rosie" a new home.
Crystal World and Prehistoric Journeys Exhibitions the largest exhibitions of natural history, minerals, crystals, and fossils that are based in Victoria took Rosie in their camp after a campaign started to give Rosie a new home.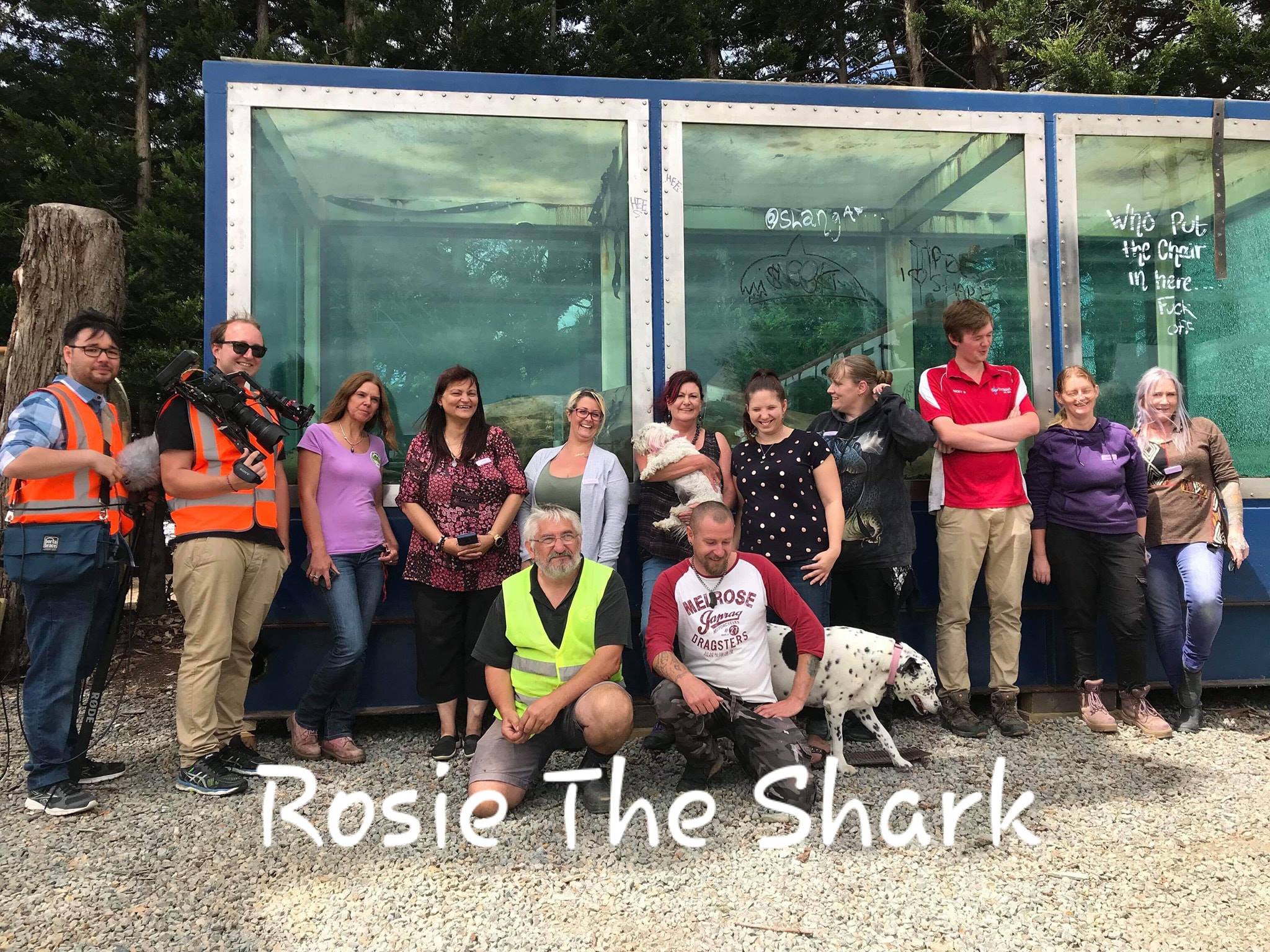 A post was also made in the Rosie The Shark a page dedicated for the shark on Facebook said that vandals have tried to trespass in the private property and have tried to smash the tank.
The post said that "Neighbours believe these vandals have used sledge hammers to try and break the glass, large cracks have now appeared and the dangerous liquid, formaldehyde, is slowly seeping from the tank out into the open."
After the post was made, people started a campaign that was named as "Save Rosie", the post said: "She needs to be given the final resting place she rightly deserves. Hopefully a museum or aquarium in Australia will come forward and rescue her before it is too late!"
And this is where the Crystal World & Prehistoric Journeys Exhibitions came into action, they went there and saved Rosie. They will display Rosie soon to in its exhibition. All the donations that are going to be made will go to a non-profit organization called the Australian Animal Rescue Inc.
Here is Rosie arriving in her new home