This Guy Caught His Girlfriend Sleeping With Another Man And What Happened Next Will Surprise You!
Love is a very special relationship shared by two people who trust each other. It is indeed the best feeling to be in love and have someone who cares for you as much as you do.
But at the same time, it's a very sensitive and complicated one, as it demands loyalty and faith. If any one of the two partners fails to do so, it ruins the relationship, building doubts and negativity, isn't it? Cheating is one such reason of break-ups and complicated relationships.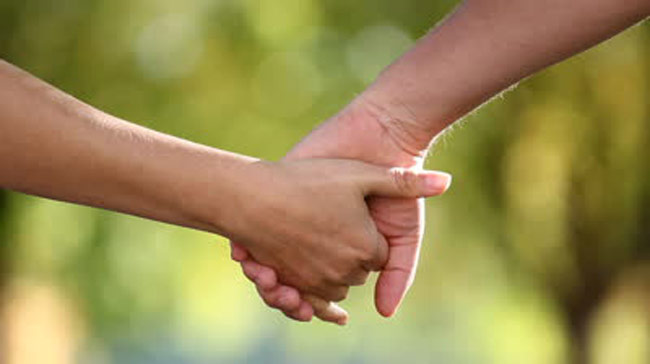 If your partner ever cheated on you, your first reaction would be probably a huge fight and then may be getting revenge. This guy had a more concrete solution to that problem, pun intended.
Yes, something was not so usual with Duston Holloway. The US citizen whose age is just 23 behaved quite maturely when he caught his girlfriend sleeping with another man.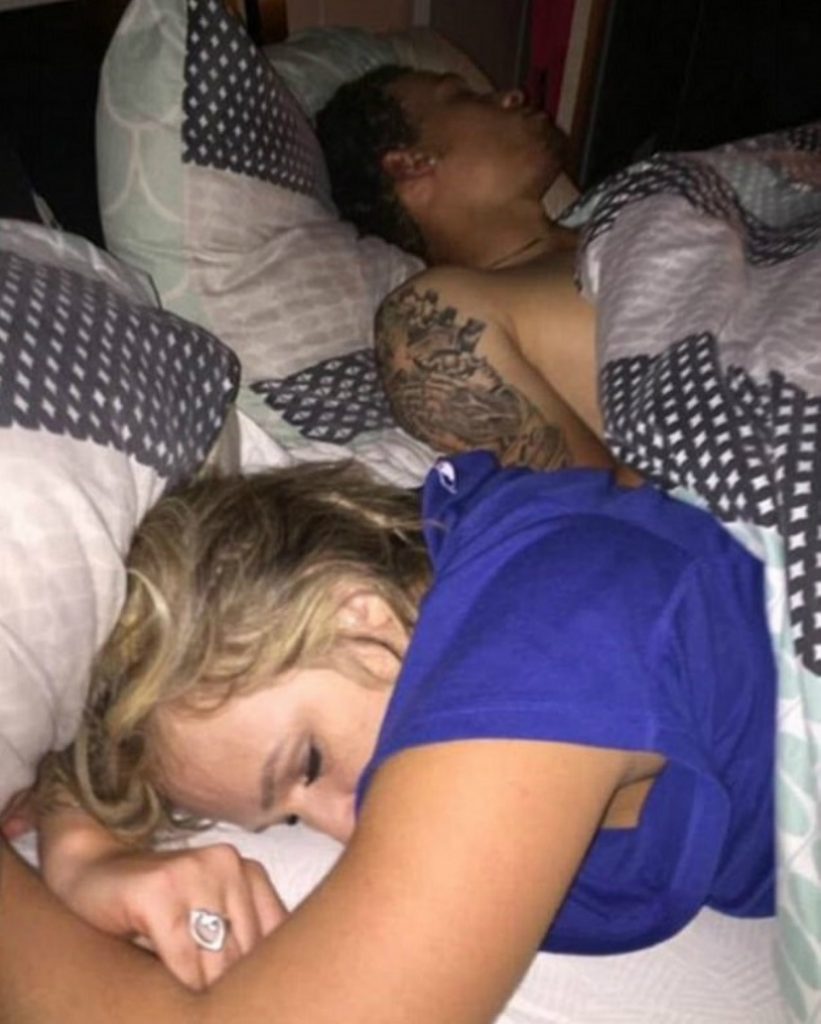 He wasn't angry or fighting but wanted the world to know what his girlfriend did to him. Yes, he acted intelligently on the situation.
His girlfriend was deep asleep beside a shirtless man. Duston did not wake her up to confront but rather took some series of selfies.
He posted those selfies on his social media accounts and captioned it, "
When you come home to another man in your bed with the one you loved! Good men deserve good women.

"

He wanted the world to know how his girlfriend cheated on him and this was the best way out. Without making a drama in person, he actually made the entire world witness his story.
His photos have gone viral and people are showering praises on the young guy for being so calm and mature in such situation. They appreciated his positive spirit.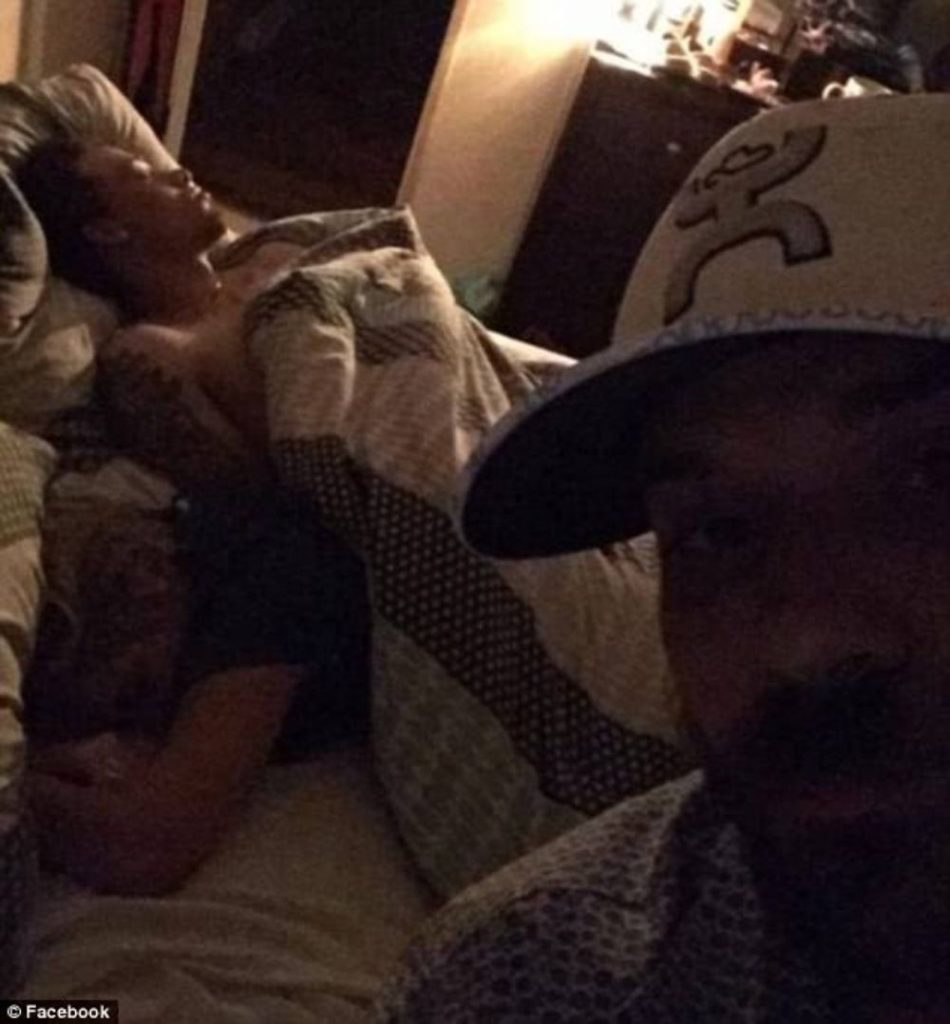 One of user wrote, "
Everything happens for a reason, good on you for just walking away. Good luck for the future.

"

Duston thanked everyone for the support and appreciated their kind words. There's a lot to take away from Duston's case. Here's his Facebook post in which he thanked everyone.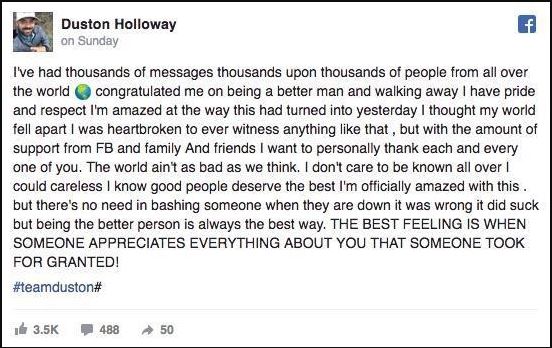 The post read,
"I've had thousands of messages thousands upon thousands of people from all over the world congratulated me on being a better man and walking away I have pride and respect I'm amazed at the way this had turned into yesterday I thought my world fell apart I was heartbroken to ever witness anything like that , but with the amount of support from FB and family And friends I want to personally thank each and every one of you. The world ain't as bad as we think. I don't care to be known all over I could careless I know good people deserve the best I'm officially amazed with this . but there's no need in bashing someone when they are down it was wrong it did suck but being the better person is always the best way.

THE BEST FEELING IS WHEN SOMEONE APPRECIATES EVERYTHING ABOUT YOU THAT SOMEONE TOOK FOR GRANTED!

"
Break up is somewhere a part of majority people's life, all it takes is the right attitude with which we deal the situation. Duston very well conveyed that the girl whom he loved, lost a good man forever and he took a sweet revenge without actually getting nasty.
What do you guys feel about this revenge story? Let us know your views in the comments section below.