WATCH VIDEO: The Best Idiotic Thief Award Goes To This Person For His Lame Entry From Window Into Open Garage
Thieves are even more notorious than what we think about! Their skills and presence of mind might even put us in shock at times. We see many CCTV footages of thieves who use tricky ways and steal things which are widely being circulated in social media. Thier modes of operation will stun us at times but this video is something quite opposite.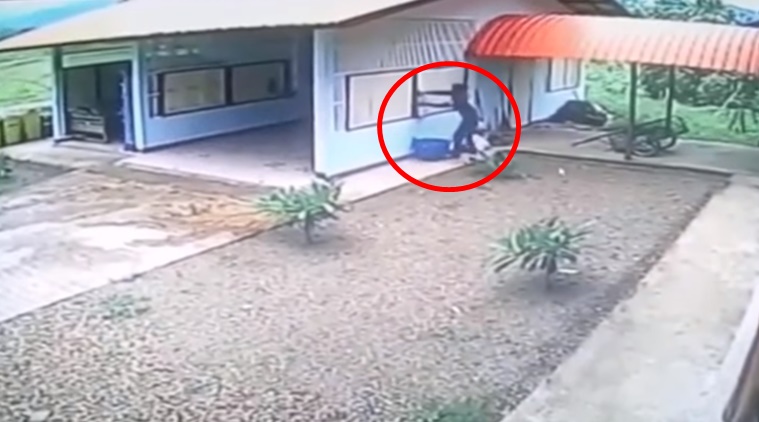 If there were any awards for BEST IDIOTIC THEIF OF DECADE or so, this thief will be the first person to avail it! Even you feel the same after watching this video. He is no-where wrong in his act of breaking the window and entering the garage to steal items. This thief broke into a garage after a long struggle with a boarded up window.
But the worst thing is his observation skill which is making everyone die laughing is that he didn't observe the door which was wide open! Not only that, the thief went through all that trouble for nothing because the garage turned out to be empty. A couple of moments later, the frustrated and dejected criminal leaves the site and the entire thing was caught on camera.
Watch Video:
"In this hilarious video, the wannabe burglar tries to break into a garage by removing a window. He somehow doesn't realize is that the garage wide open since it has no front doors." – the description reads.
Stay tuned to All India Roundup for more updates, viral videos and news. Bookmark our site for easier navigation.