Look What Chaiwali Aunty Did Now
The Internet is a fantastic place, though it has its cons. But one this is sure that it won't discriminate, well yes there are people on the internet who does. But, what we mean there are no limitations on internet based on your status, unlike television, anyone can become a star.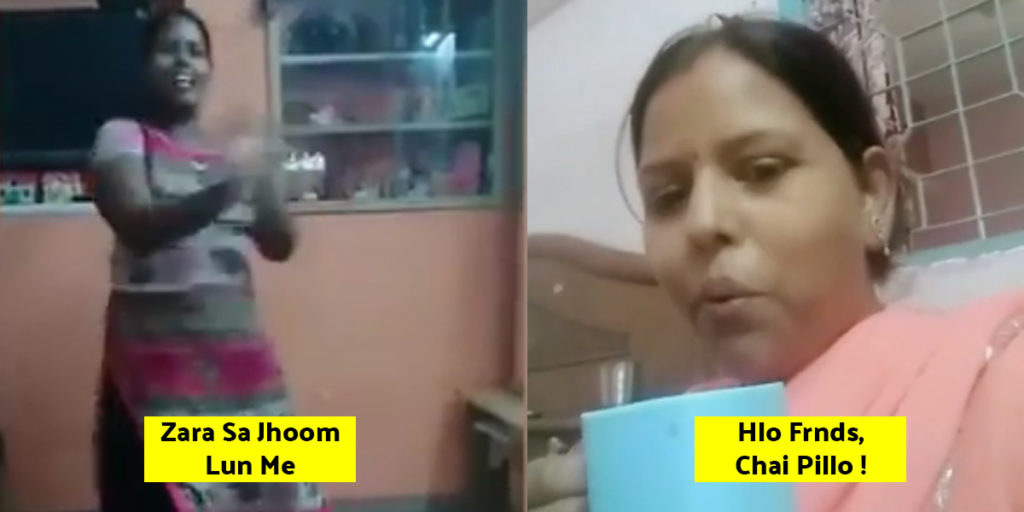 And the fact that anyone can achieve this is the reason why we love the internet so much.
Remember recently, and Chai Peelo Friends took the internet by storm. Yeah, chai wali aunty who went viral on the internet and has gone international is back.
This time she is not asking you do drink tea again, fortunately. But she is back with something different, this time she is shaking her legs on the beats of the song "Zara Sa Jhoom Loon Main" from "Dilwale Dulhania Le Jayenge" starring king of romance Shah Rukh Khan and Kajol.
Her first video was a self-shot video, in which she holds the camera and say simple lines "Hello Frnds, Chai Pelo Frnds, garam hai". Went viral like a wildfire, and within few hours thousands were sharing that video.
What made her more famous, was memes pages all around the country. Who without wasting any time made mems on her and flooded Facebook, Instagram and other social media platforms. Which became fuel to already burning fire.
Surprisingly, Mahawar's fame is not limited to India.
US-based Ben Stern posted a 10-second clip on Facebook on June 14, imitating Mahawar's now famous line. The 33-year-old's spoof garnered over 1,500 likes and was shared more than 2,900 people on the social media site.
In fact, Mumbai police also joined the race with a meme of themselves. Hello, frnds Helmet Pahan lo frnds. Which made everyone laugh even more.
Her name is Somvati Mahawar, who casually stares at the camera and utters the simple line, has become the queen of memes. Not only that, she is now being called the "chai wali aunty" by the internet peeps.
The Internet is an unpredictable and unusual place for sure, but we all love the laughs we get from it, and these faces who could have been lost are now in front of millions because of e internet.