Mukesh Ambani's Daughter Isha In Love With This Guy? Who Is He? Know More Details
Who doesn't know about Mukesh Ambani in India? He does not need any introduction, isn't it?
The affluence and the prosperity of the business tycoon speak for him. Mukesh Ambani is the richest businessmen of India. Arguably, he is the most popular businessperson not only in India, but he is popular worldwide too. Mukesh Ambani the owner of Reliance Group has always been in news with his famous lifestyle and luxuries.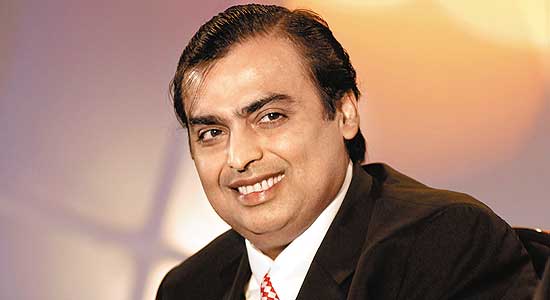 He has two sons Anant, Akash and a daughter Isha. Isha was born on 23rd October 1991. She did her schooling in Mumbai from Dhirubhai Ambani School. She did her graduation in Psychology from Yale University. Despite being the only daughter of business giant Mukesh Ambani, Isha runs her own business.
Isha is also a film producer in Bollywood. She was enlisted among 12 most powerful women of Asia in 2012. She is also named as one among world's top ten billionaire heiresses, ranked second by Forbes Magazine. She has got many 'neutral' accolades and awards for her academic performances.
After her graduation, she worked as a business analyst with the management consulting firm, McKinsey & Company. Later, she is handling Reliance Jio project which has changed the dimensions of the telecom industry in India. Following the footsteps of her father, Isha currently earns a humongous annual amount which is estimated to be 4710 Crores.
Isha is designated the Director of Reliance's telecom and retail companies and also plays a key role in deciding the Jio offers. Apart from professional life of Isha, now let us get to know a bit of her personal life. As mentioned above, Isha went to Yale University for her graduation. It is said that she is very much fond of playing Piano.
This led her to take professional training of playing Piano. Here's where Isha fell in love with a pianist during the training process. He is a foreigner. It would be interesting and suspense to see if Isha's mother Nita accepts this choice of her daughter or not. Because there has been an instance when Nita separated her daughter from her first love, according to a report.
It was during Isha's school days when she fell for one of her classmates named Harshavardhan Gupte. He is the son of a noted businessman. When Nita got to know about it, she advised her daughter to stay away from him and even got the classes changed. That relationship ended there and then.
We have to wait and see if Nita approves of this pianist guy or not!
Related Article: Ever Wondered How Much POCKET MONEY Does Mukesh Ambani Give To His Children?