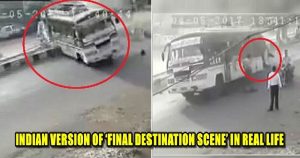 Indian Version Of 'Final Destination Scene' In Real Life, Narrow Escape For Passengers In Madhya Pradesh As Bus Collides With Divider
Road accidents in the country are on a definite rise as we are seeing lots of accidents across the country every day. Here is another horrible accident caught on CCTV camera in Madhya Pradesh recently.
Narrow escape for passengers in Madhya Pradesh as bus rammed into the divider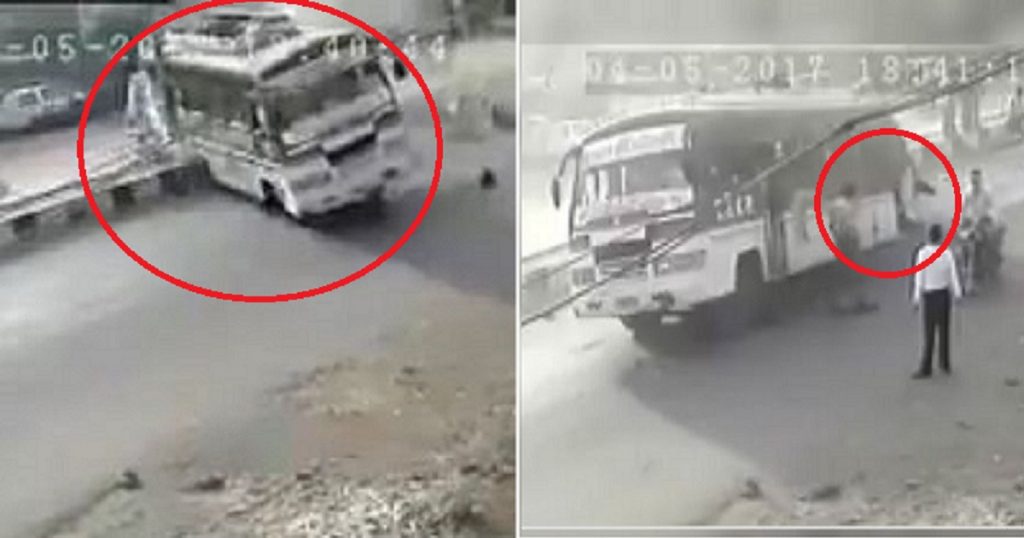 Some end up their lives in the least assumed situations, some successfully live up to the mark if the luck backs them at the moment. We might have already watched tons of videos in which people escaped their deaths by milliseconds and millimeters.
And here's a mind blogging video of a freaking incident that took place in Karni, Madhya Pradesh which has emerged that is almost equally frightening.
A bus full of passengers crashed into a divider because its rear wheels had come loose, almost falling over sideways only to right itself again owing to a collision with a streetlamp.
A few passengers fell out on the street but were unharmed. Others left the bus one by one, dazed, but more or less uninjured.
Watch The Video Here:   
#TerrificCCTV: narrow escape for many passengers when a bus rammed into the divider at Karni in MP.@CNNnews18 pic.twitter.com/DSENxhMFCv

— Manoj Sharma (@manojsharmabpl) May 5, 2017
 What do you say about this freaky escape? Let us know your views in the comments section below.