Parvesh Khan Shows Religion May Be Different, But Faith is Universal
The current situation is terrible, we have heard of any incident, or many may have witnessed, people fight over religion. People usually respect their own believes but believes of other to many is not something to be appreciated. It's sad, but its the reality.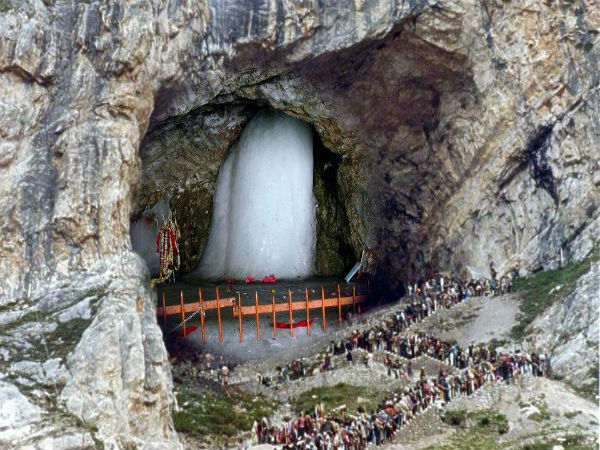 But fortunately, time to time some people show what religion means, and it never divides people. One of such people is Parvesh Khan. He is a resident of Jammu and every year he waits for travellers during the time period of Amaranth. He serves them with garlands and kheer (rice pudding).
When asked about it read what he said, "We may follow different religions but faith is universal. We set up a community kitchen for pilgrims so that they taste something sweet (kheer) before setting out for the Yatra. You must have heard about 'Athithi Devo Bhavo' (guest is god). We want to spread the message in our state and the whole country".
Sachin, a pilgrim, said it had become a ritual to visit Parvez's stall every year. He stated that "Every year before we start our journey, we come to this stall to savour the kheer".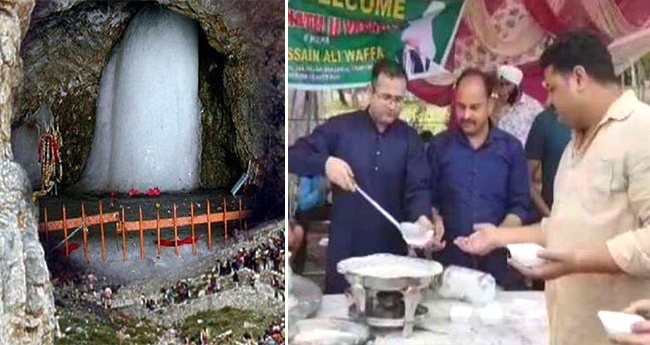 Another person, Imtiyaz. He sells Kashmiri handcrafted in Pahalgam. He is among the 5,000 Muslim traders, shopkeepers, worker. Who enjoys the time of year and welcome the travellers with open arms. He said, "When the pilgrims come here, we exchange phone numbers. They call us on Eid, and we call them on Diwali. We take excellent care of Yatris because they are our guests. It gradually turns into a lifelong relationship".
A Muslim taxi driver who takes pilgrims from Srinagar to Pahalgam, what he said will make you so happy. He said I pray to Allah that weather clears up, and they return after the Amarnath Darshan".
Pilgrims said, "We do not feel any difference between Hindus, Muslims or Sikhs here. Everybody is coming forward to help the Yatris. Even in this bad weather, everybody is coming out to cooperate with us".
It's really amazing and beautiful to know these people still exists. If everyone gets this mentality and bonding, the world inevitably will become a better place.