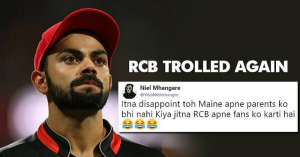 RCB Gets Brutally Trolled By Its Own Fans After Losing To SRH
Things aren't going so well with RCB as they used to be. The once kingly team has been maintaining an ugly streak of losses this year. Now, again RCB lost once again to Sunrisers Hyderabad today. We have seen fans praying extensively for the victory of the team, but what happened at the end is a tragedy. There was hope until the last ball, but things changed a lot with time. Despite an easy 146 target, RCB failed to do it.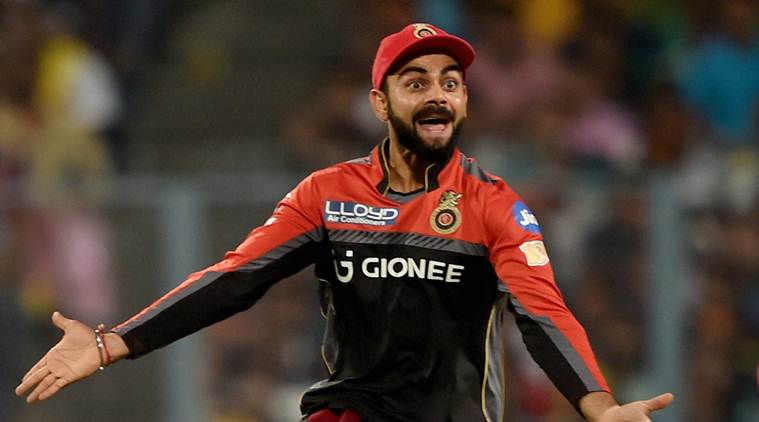 The last ball has shattered RCB's chances of winning the match. Failed to hit a fine sixer, one hit could have saved the game, but things didn't turn in their favor. RCB has been a very poor performer in this entire series and today, we expected them to buck up.
Starting from the players to the fans, people have been into trolling the team for not being up to the mark. Even when Anushka cheered for Virat and team, people used to call her a Panauti and blame her. Overall, we can say that RCB has lost matches that it could have easily won, today's one being the biggest example.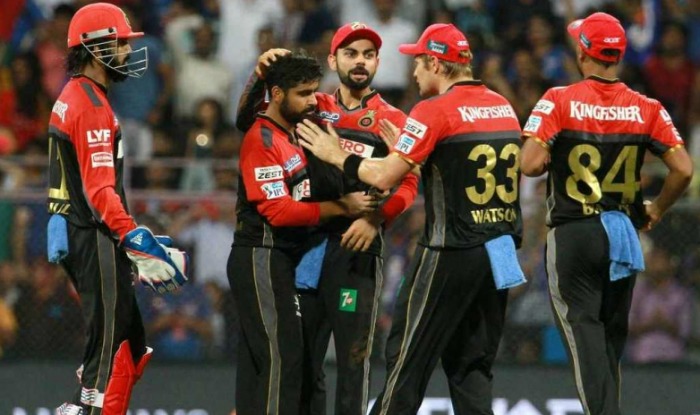 Just like every other match, Virat walked out of pavilion scoring a whopping 39 runs off 30 deliveries and some felt that he shouldn't be in the team. Moreover, this defeat didn't go down well with Twitter. They once again started trolling RCB left and right.
Check out the trolls here:
Commentators –
-Kohli must be happy seeing Dhoni back into his form

-Kohli must be happy seeing Bhuvneshwar bowling like this

Kohli – Haa bc yaha to khush hone aya hu, IPL jeetne nahi #SRHvRCB

— Aman (@humourously_urs) May 7, 2018
Avengers Should Have Left The Infinty Stones To SRH.

They Would Have Defended Those Too!!#SRHvRCB

— Mohit Mor (@mohitmor1996) May 7, 2018
Dear #RCB,

Better Take Retirement From #IPL And Comeback As A New Unit. There's A Limit To Patience Level Of Your Fans. 😒😏 #SRHvRCB #SRHvsRCB

— Sir Ravindra Jadeja (@SirJadeja) May 7, 2018
Just In : "Had M S Dhoni been the captain of #RCB with such great players, he would have used them so effectively that they would be scoring 200+ and conceeding around 170 every match, but I am not a great captain like him."

– Virat Kohli after the #SRHvRCB game (File Pic) pic.twitter.com/9rb1xqQaS7

— TIMES HOW (@TiimesHow) May 7, 2018
This is the best performance of RCB in IPL 2018 😂😂#SRHvRCB pic.twitter.com/c42iAOP8fA

— ANSHUMAN🚩 (@RohitsAvenger) May 7, 2018
Delhi Daredevils welcoming RCB at the exit gate of IPL 2018 #SRHvRCB pic.twitter.com/bdJzfRpxmF

— Cricket Bakchod (@Cric_bakchod) May 7, 2018
Pack up.. 🙂😥#SRHvRCB #RCBvSRH pic.twitter.com/NQc4MuQnHt

— CAPDT (@CapdtOfficial) May 7, 2018
and the epic one:
Wait for it😂😂😂😂

Ee sala cup namde 😂#SRHvRCB pic.twitter.com/l8evEOhoMr

— SHAH RUKH KHAN ᶻᵉʳᵒ ᴮᵃᵘᵃᵃ (@IamSRKsFanBoy) May 7, 2018