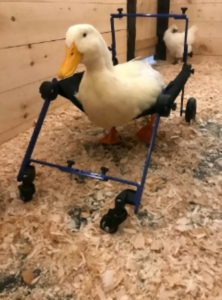 Special Wheelchair for Merlin the Disabled Duck
Thanks to a special wheelchair, Merlin the disabled duck can now waddle around, the duck was born with a problem in one of his legs.
Merlin the disabled duck was adopted in November 2018 by a group called The Goats of Anarchy Sanctuary which is located in New Jersey.
After adopting Merlin, they saw that he was having a difficult time in walking properly and swimming. The Goats of Anarchy Sanctuary called the Walkin' Pets, a company who creates special wheeling aids for disabled animals.
Walkin' Pets is a company that is located in Amherst, New Hampshire, the team figured out a way and a special wheelchair that will allow Merlin to walk properly.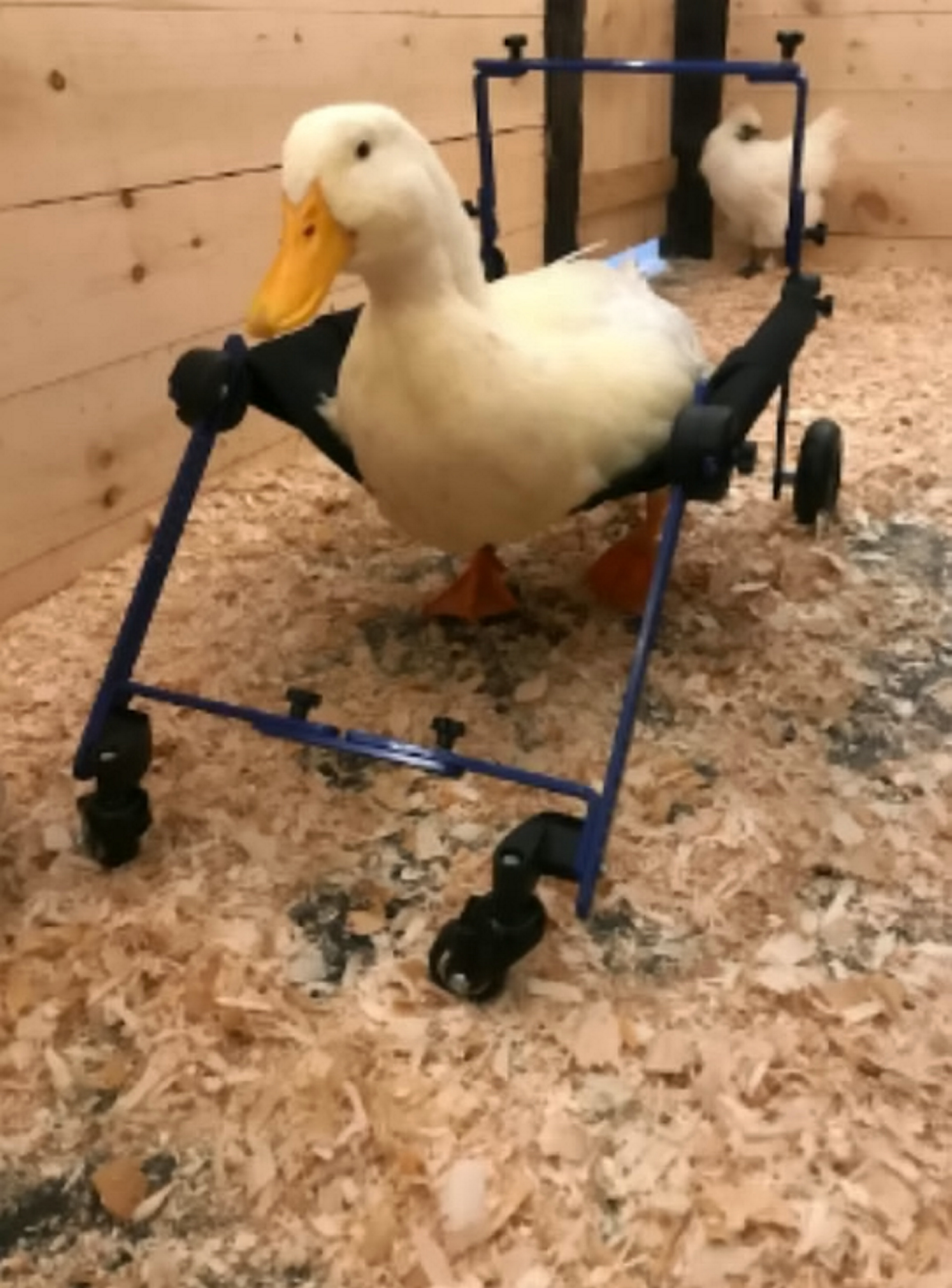 The Walkin' Pets took a wheelchair that is mostly used for dogs or cats. The company did some tweaks to the wheelchair so it would go perfect for Merlin.
Founder of Walkin' Pets, Mark Robinson said that he "was thrilled my company was able to help a handicapped duck, our first one ever."
In the early weeks of February, Merlin the disabled duck got to try his new special wheelchair that was made by the Walkin' Pets, Mikayla Feehan the social media coordinator of the company was the person who took photographs of the first steps that were taken by Merlin.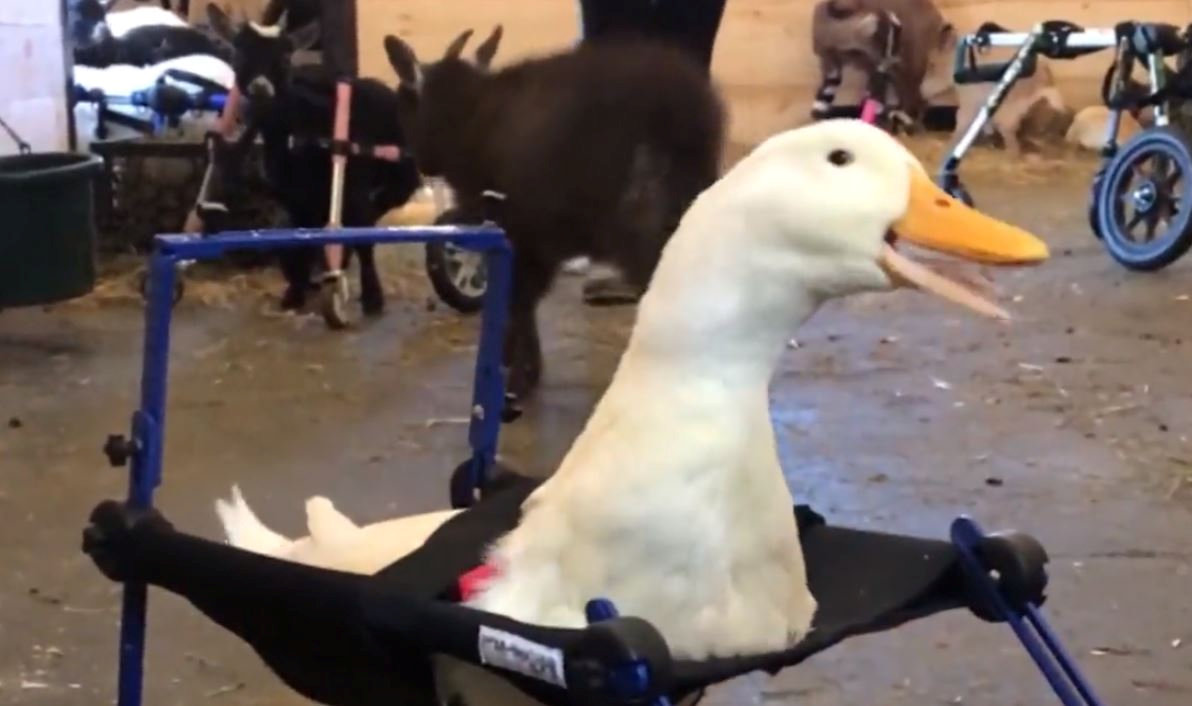 Mikayla Feehan said: "We took a road trip to New Jersey earlier this month to visit Goats of Anarchy, who rescue disabled animals. Merlin was born with an injured leg and they reached out to us to fit him with a wheelchair. We have never made one for a duck so one of our engineers adjusted a mini quad wheelchair just for him. Watching him take his first steps was really cool. Once he was all rigged up, it was truly amazing. It's not every day you get to see animals take their first steps. The wheelchair can go into the water we would just recommend avoiding salt water to keep the wheelchair in tip-top shape."
The wheelchair can get rusty if it gets soaked in water frequently, but its good thing that Merlin is not a sea-going duck…
Walkin' Pets started to do what they do in 2001, and since then they have helped more than 50,000 animals all around the world to walk again. A job that can make pet lovers really happy as they see animals walk again without having to face any difficulties.
After all the "Awe's" in our minds, Mikayla added: "To see Merlin taking his first steps in that wheelchair really warmed my heart."