Suhana Khan Trolled on Social Media for No Makeup Picture
As a king of Bollywood, Shah Rukh Khan is one of the most loved celebrities. He is not only famous in India, but most of the people who know Bollywood knows him to worldwide. Now, being his kids Abram Khan, Suhana Khan and Aryan Khan has seen fame at the very early stage.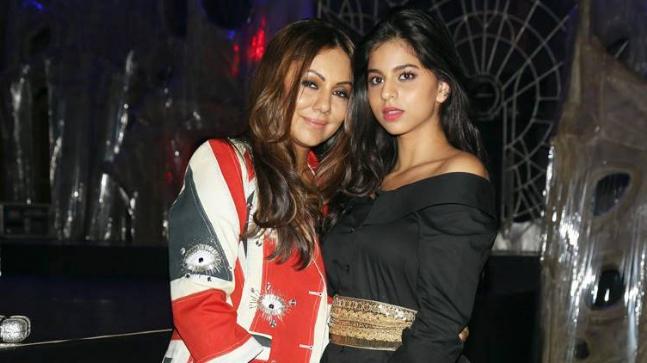 Thanks to his dad fame, the kids got a lot of attention from people as well. Which lead into formation of some fan clubs, when people love watching their new pictures and make them viral instantaneously. Well, a fan club of Suhana Khan has posted a picture of her with no make-up.
Take a look,
As soon as the picture was posted, people started flooding the comment box with some sweet and lovely comments. However, there are always some who just can not let go of any opportunities to troll or spread negativity on social media.
Some of the comments read,
"prashantsingh_rathore- She's as ugly as her father."
"rohit_376 – Chii Yaaakkkk…"
"Fabi5331- Chakka lag rhi h"
We can not understand, how these people live with themselves. With all these negativity they should take a severe look at themselves. While we love every picture of her and we want to see her on silver screen very soon.
But according to reports, she does want to be an actress, but her father Sha Rukh Khan wants her to complete her studies first.
She is very talented and amazing girl who lives her life to her fullest. Like every daughter, she is also the life of her father, Shahrukh Khan. Who loves her more than anything in the world even himself.
Being daughter of such a legend, she gained popularity early on. She got a lot of fans over past few years.
Shuhana Khan is very active on social media, and she keeps posting pictures. Her pictures are so cute and beautiful that it always wins the heart of millions.
While we would love to see her in a movie soon, we think it's best for her what is decided by her father. That she should complete her studies first. We wish all the best to Suhana for all her future endeavors and hope she becomes successful in whatever she does.