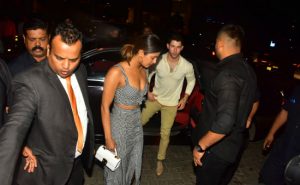 Take a Look At The Ring Priyanka Chopra is Wearing, is She Secretly Engaged with Nick
Ever since Priyanka Chopra got the role in t.v series Quantico. She has made headlines and can't stay away from it. With so many things, what stood out to many fans was her relationship with singer Nick Jonas.
The couple has started making headlines ever since they started getting spotted at many places together. While there is no official statement, the rumors are that both of them are dating and rumors about there relationship spread like wildfire.
Recently, Nick visited India with her to meet Priyanka's mother. As soon as they reached India, the couple went straight to the dinner to meet the mother of Priyanka Chopra.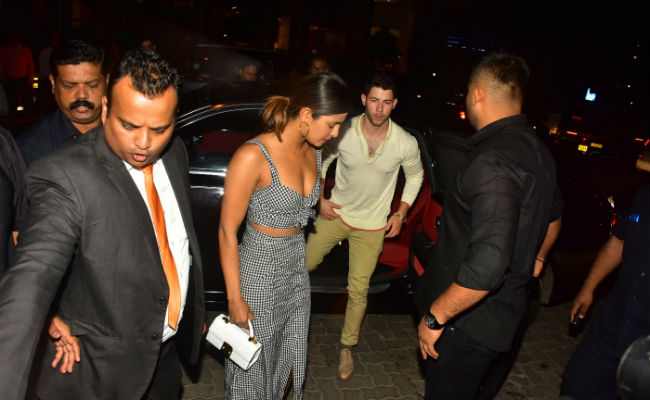 About Nick Priyanka's mother had said previously, "We just went out for dinner where Nick was present. But it was a large group. There were 10-odd people, so I didn't get the time to know him that well."
In her interview, she said she has only met him once and that also not properly, so it's early for her to say what she thinks about the young guy.
But now take a look at the picture, both of them can be seen wearing the same ring. Rumors are that the couple got secretly engaged.
But apparently what they are wearing is called a promise ring. You can see in the picture. It's merely a symbol of commitment.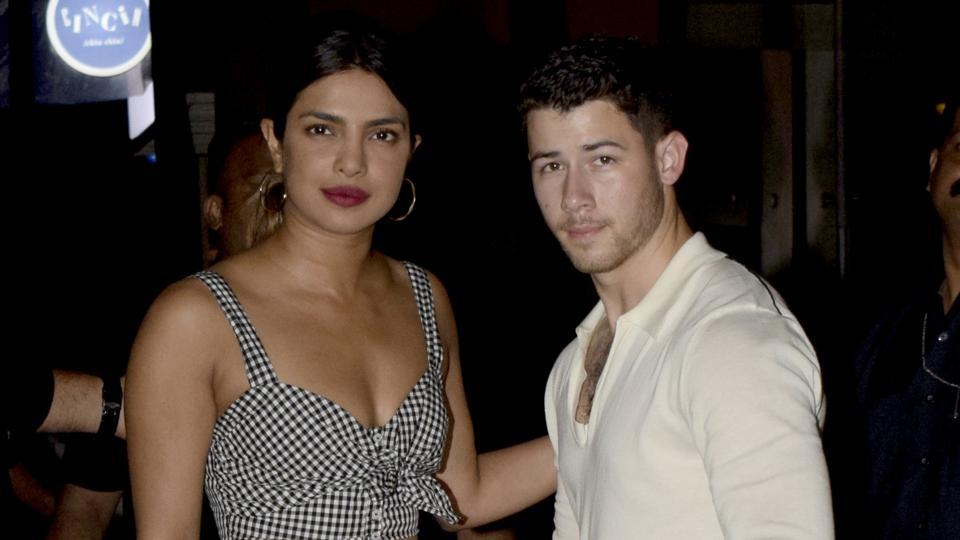 But this is more than enough for fans to seal the news of their relationship. And the fact that Priyanka brought Nick here to meet her mother suggests the same.
However, Priyanka was in trouble before for her controversial comment on Bollywood when she said, Bollywood movies are just about b**bs and hips. Which increase her problems on social media to next level. People were very angry and didn't leave any chance to express their anger on social media, which lead to a constant attack on her on social media.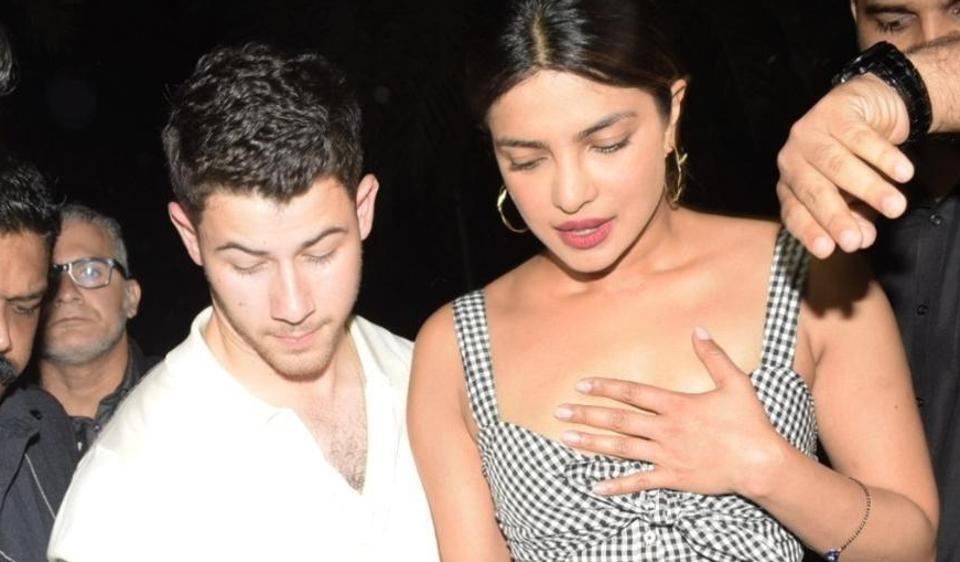 Well, whatever the case we love the fact that the age gap is not causing any problems. And we love that Nick has come to India. We wish all the happiness for the duo in the future and a very best of luck for her future endeavors.