Teen Asked His Girlfriend For Nudes And Her Reply Will Make You Feel WTF!
Starting with the pleasant newborn love, teens these days are going too far with sharing the nudes. It might be strangers or boyfriends, women always have to face this question one or another day, 'Send me nudes'. No matter how patriarchal the society is, women have now learned how to take a stand for themselves.
Some go forward trolling their boyfriends, some breaks up, some just turns down the question, here, this girl did the former thing. She witfully handled the situation.
Out of many funniest chats, check out the snapshots of funny sexting in which conversation of two friends in which boy ask the girl to remove her towel and send some pictures. She gives replies very cleverly of every question asked by him which makes you laugh.
It all started when he asked to 'Show her outfit'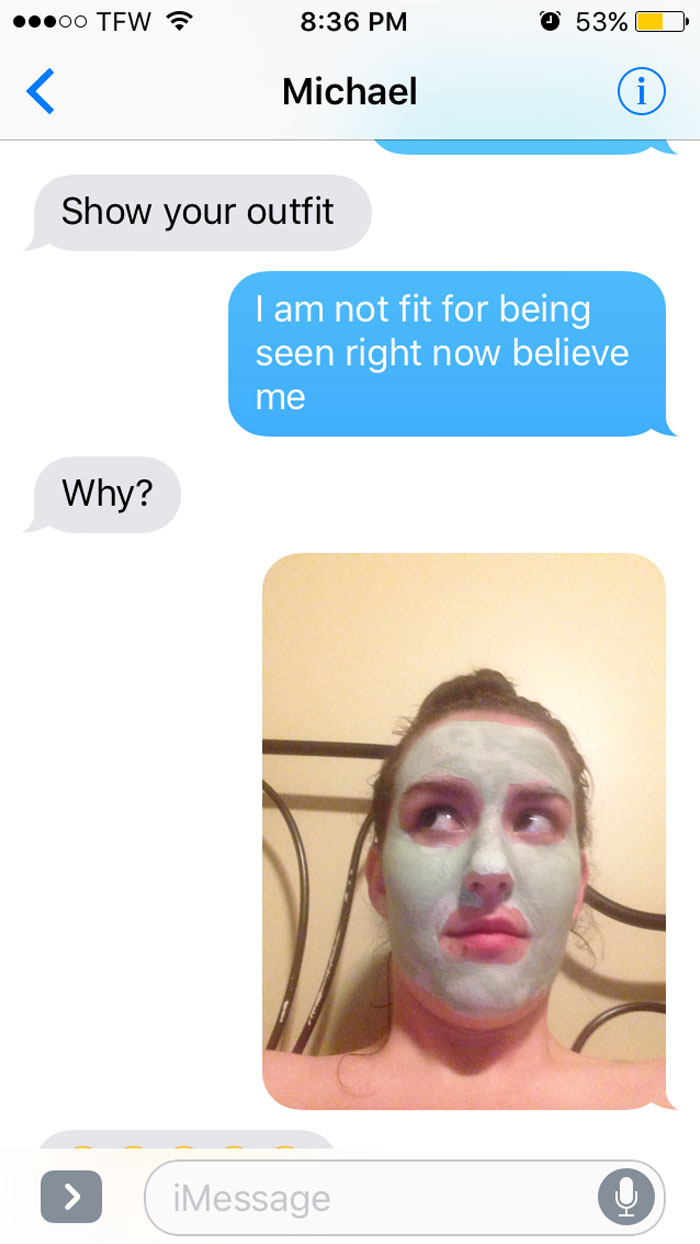 Now when he asked about the below picture, oops! she answers it very well: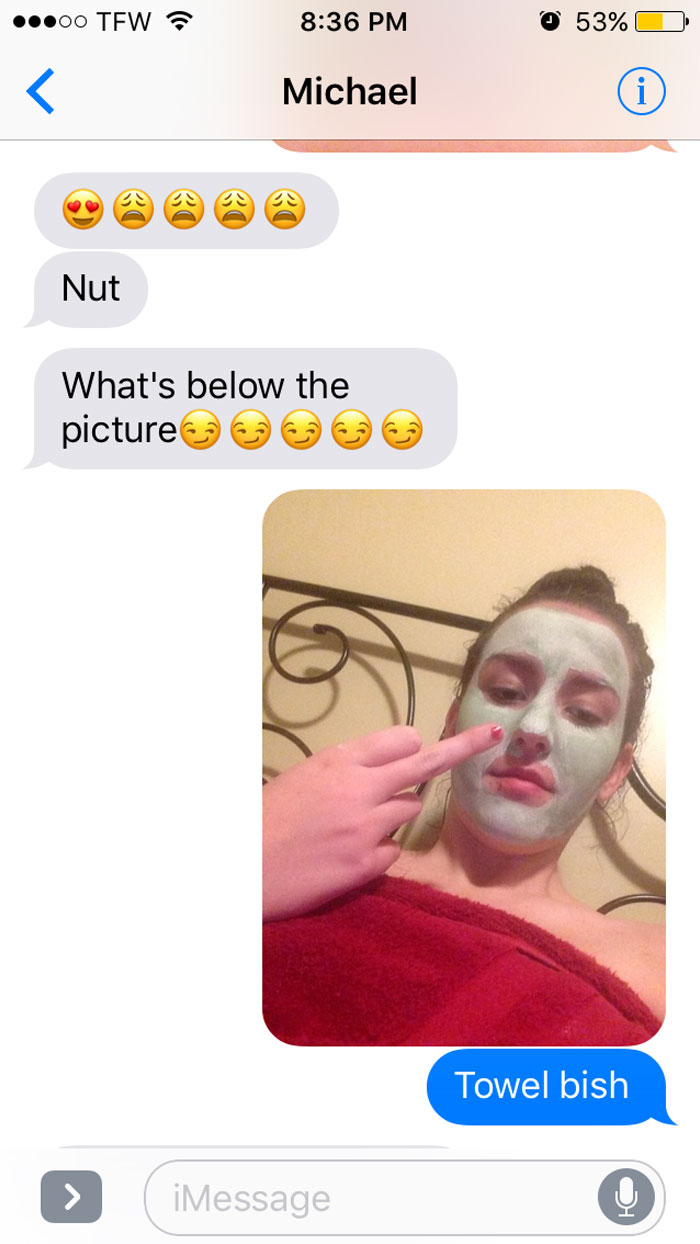 Hmm! Now, whats under the towel?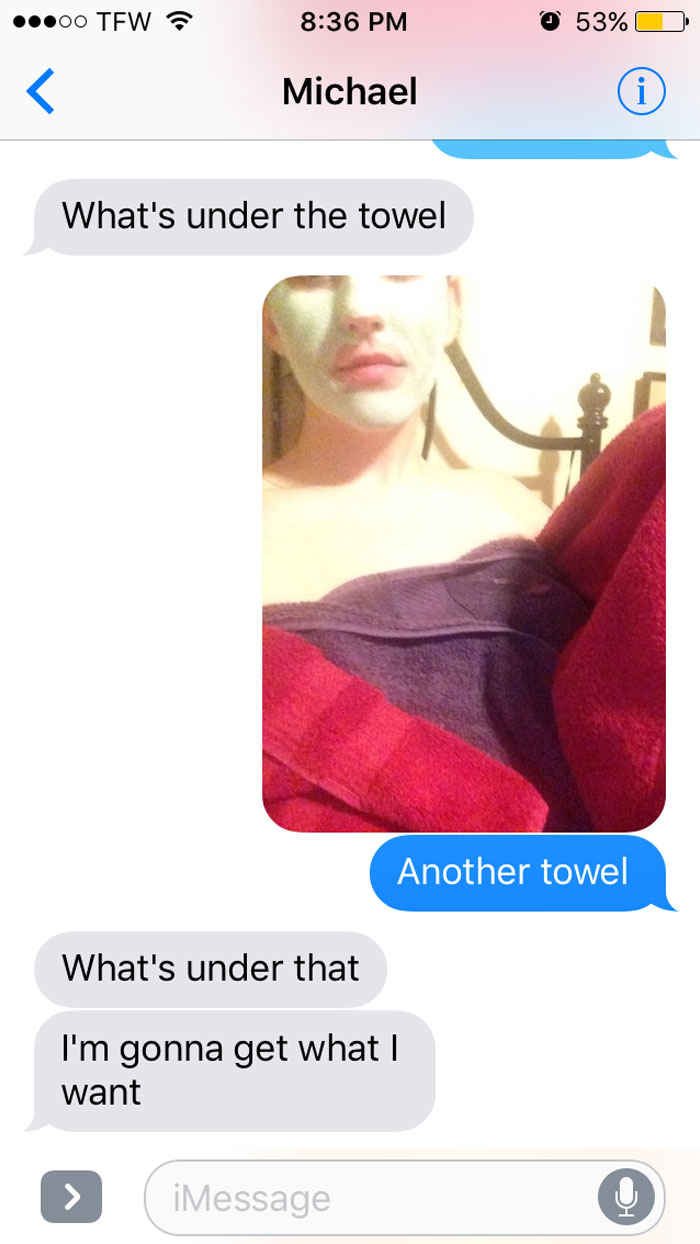 Oh! wait, another towel? more towels?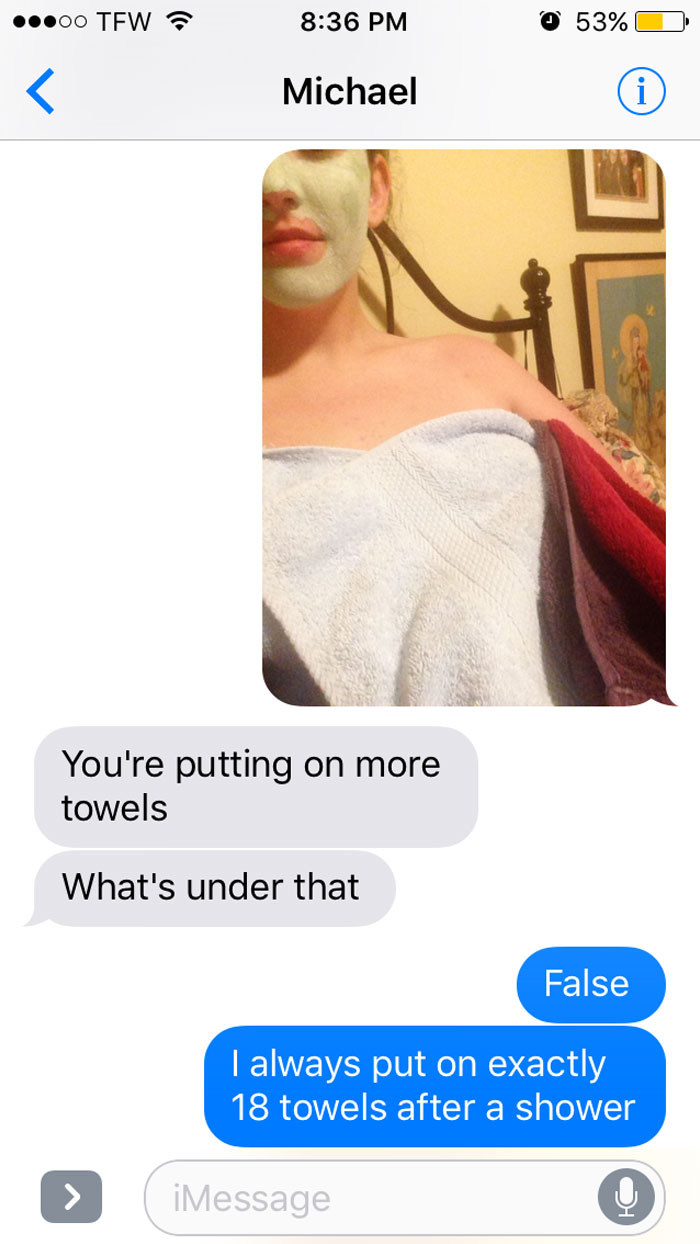 What's under all the towels? 18 eh?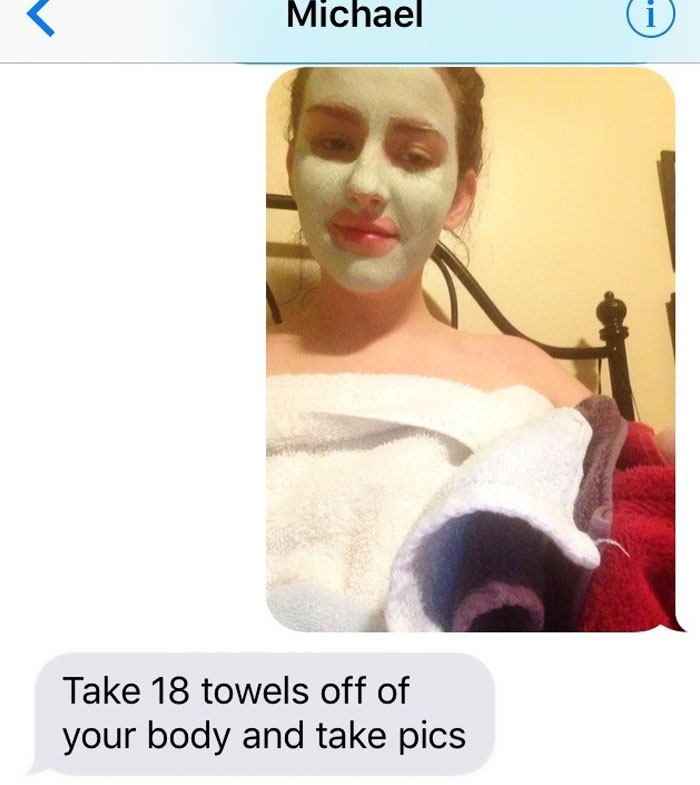 Another towel? pchh! series of towels.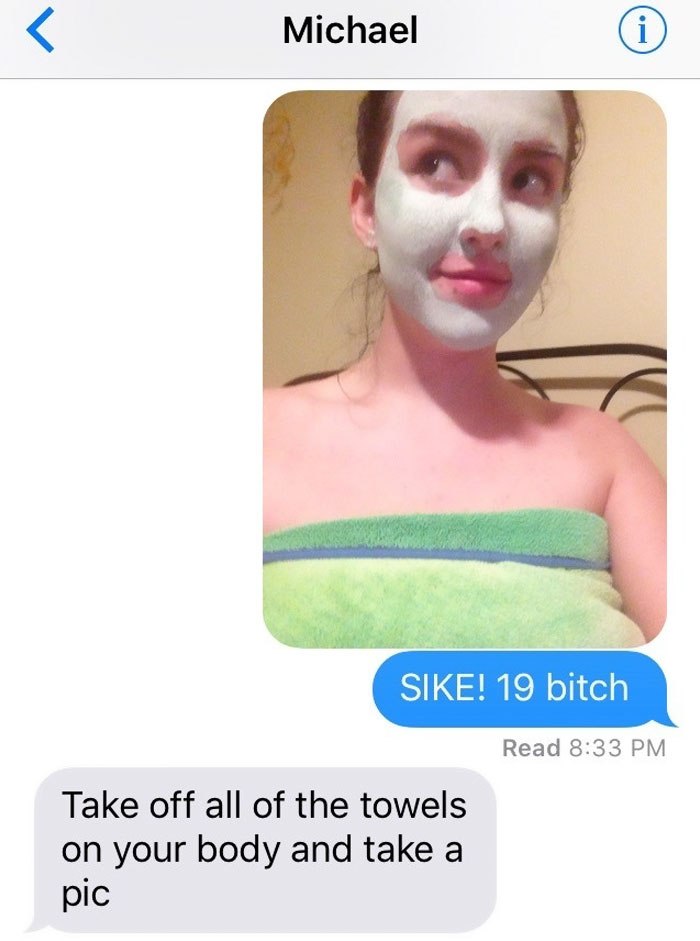 What's next to 18th towel? No! there's another one! Enter the Robe. POOR Michael!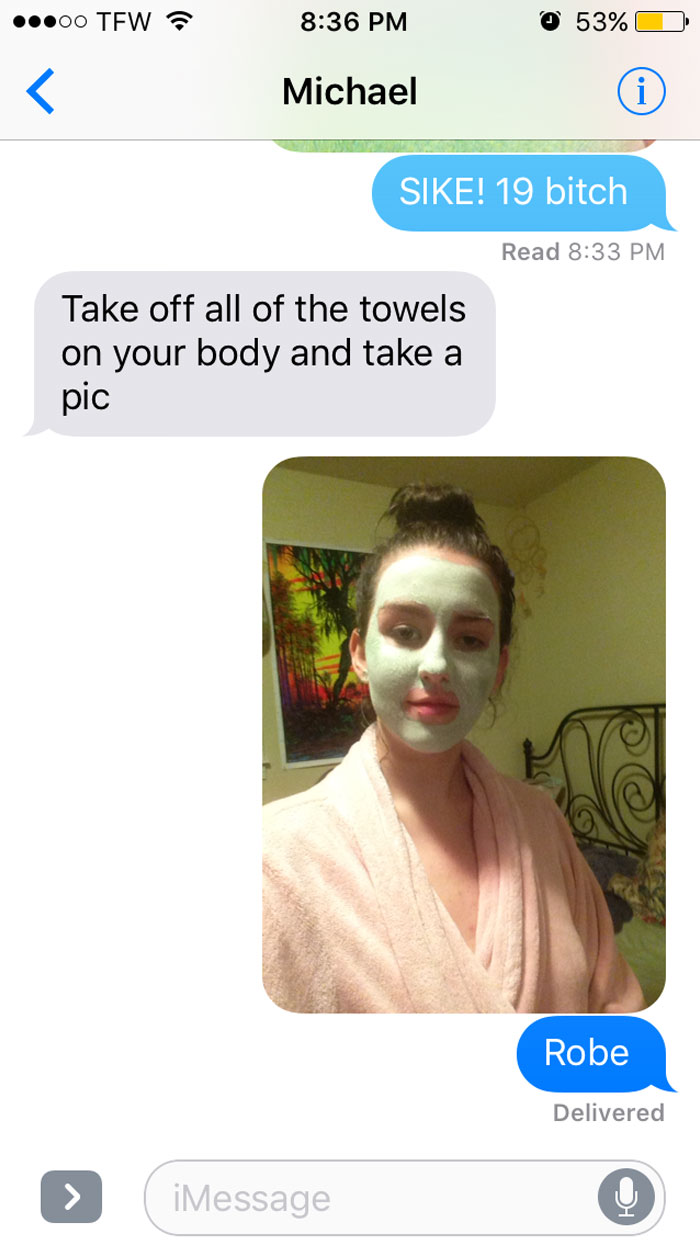 Next to robe? Towel returns!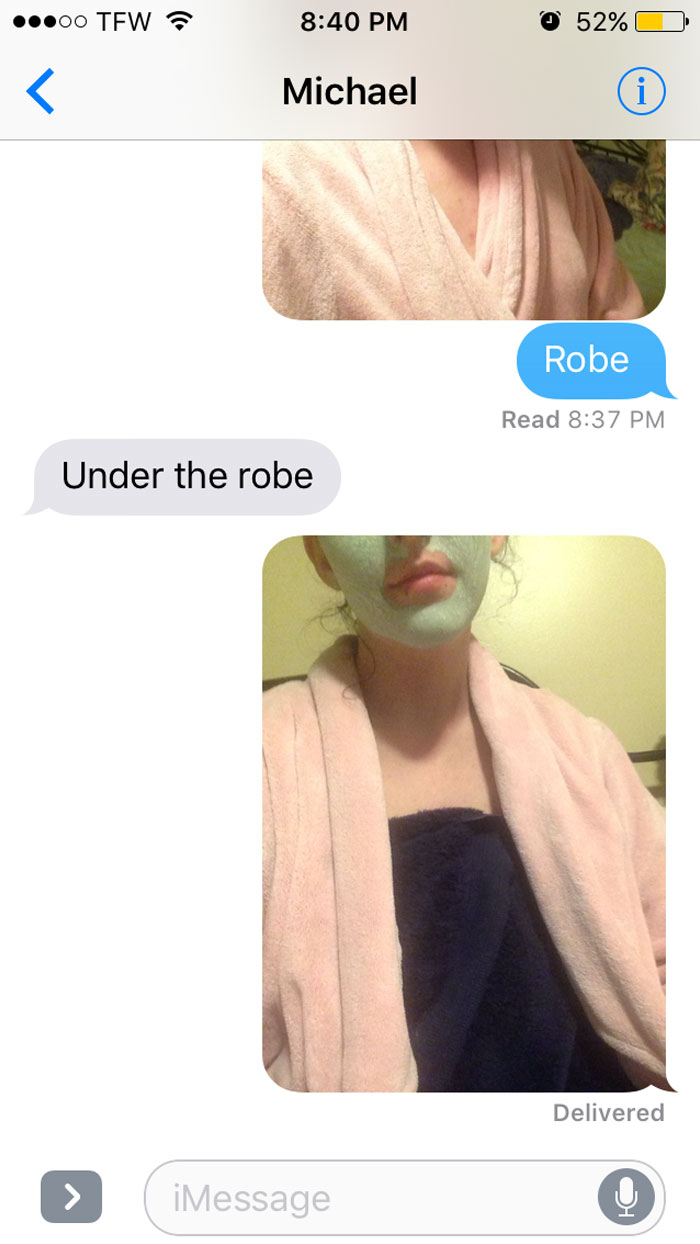 So, that's it! it just goes on.
Bad luck for the teen. He might be in towel hangover now. So, here's an epic idea for all those who face such boys. What might be Michael thinking now?
that's already a BURNN!!
Source: Readers cave