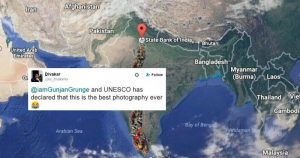 This Pic Trolling 'Demonetization In India' Is Going Viral On Twitter
We all know that the Prime minister Narendra Modi announced demonetization on November 8th. But the after effects of demonetization on social media were quite appreciating and hilarious at the same time.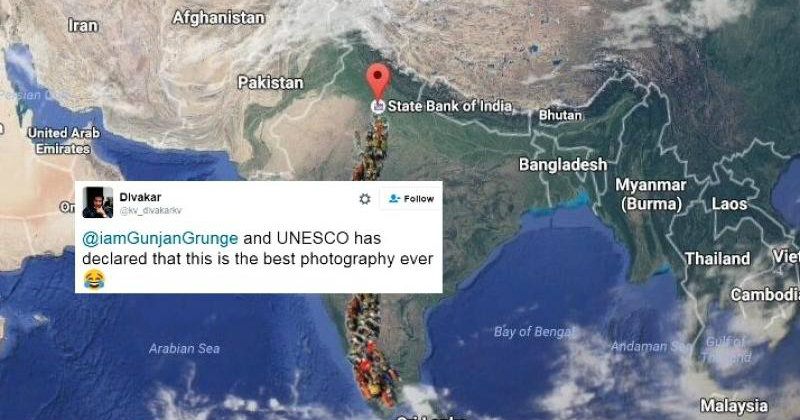 The other side of the story starts going places when it reaches Social media. Those photographs of garlands on old 500 and 100 notes, counter memes on big shots are no more, but netizens reached a whole new level on trolling the after effects of demonetization.
Finally, NASA has released recent image of India. pic.twitter.com/M8oGva52Wh

— Charlie Romeo (@iamGunjanGrunge) November 22, 2016
The picture below depicting the situation of people standing in a queue to exchange or withdraw their money is going viral on Twitter. This time people on social media didn't compromise on including NASA in the photo-shopped image.
@Being_Humor has UNESCO declared it best line yet ?

— Divya Kr Gupta (@cooldivay) November 23, 2016
https://twitter.com/nitnamby/status/801649661048012800
sayi bole! unesco coming with food and human rights coming with whips ! Hahahha

— अन्त ही आरंभ है, ही आरंभ है (@Manikaiyer) November 23, 2016
Whatever the kind of issue is, or the trouble is, there are various social media windows to pull fun out of everything. These hilarious posts can undoubtedly put smiles every face.
The collection of re-tweets and comments on the photograph equally multiplied the fun graph.