This Question is What Made Anukreethy Made Miss India
Dreams, no one can explain where do we get it from. It doesn't look who we are, doesn't discriminate in poor or rich. But what matters, is how far can you, how now can you chase your dreams.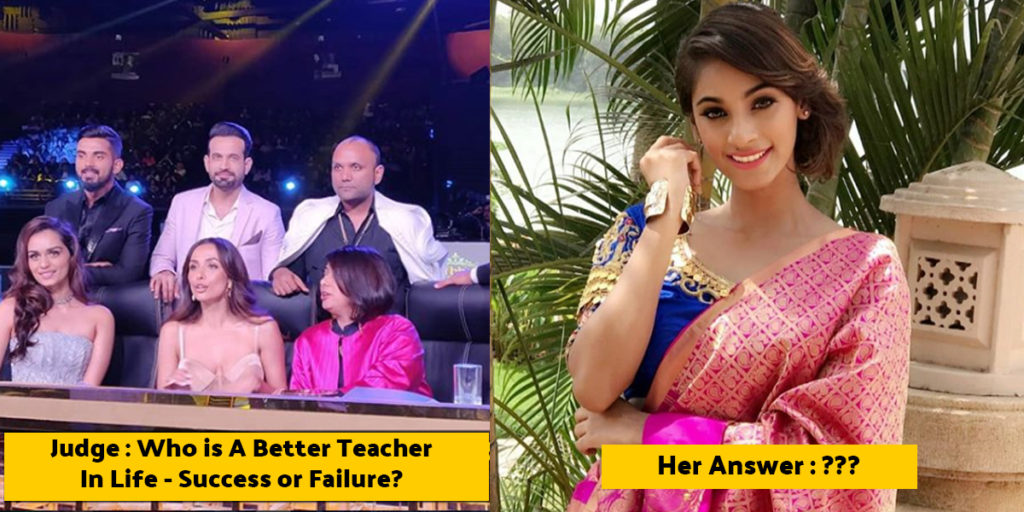 But, what happens when no one is there to support you. Your situation is working against your dream. Do you fight? Or do you give in?
Those who give in never gets to see what their life could have been, but then there are those who are ruthless in chasing their dreams. The same story of pursuing dreams against all the odds, has brought us a new miss India.
Anukreethy Vyas (19) was proudly crowned as Miss India 2018 yesterday night. The whole nation was proud after her prestigious win.
This 19-year-old girl belongs to Tamil Nadu, India, and she truly deserved to win.
In a competition like this, all the contestants are asked a question, based on their answer they get selected and crowned.
So what was the question for Anukreethy Vyas?
The judges asked her, "Who is a better teacher in life – success or failure?". Anukreethy's answer won hearts.
"I would say failure is a better teacher because when you get continuous success in life, you will feel content at a point and your growth will stop. But when you get failures continuously, the soul will have the fire, and you will keep working hard until you reach the goal. It's always been a failure in my life that took me to this position – from a village-based place, from all the struggle, I am here. Not even a single person was there to support me other than my mother, and I feel only the failures, the criticism I have gone through have brought me up as a confident and independent woman in this society. And experience is always the best teacher, and that is what I can tell you. So keep trying. Though the failures might haunt you, success will wish you. (sic)"
The young beauty queen has won our hearts by her answer, so young and talented. We wish all her dreams come true.