Twitterati Slams Priyanka Chopra for Her Lousy Comment on Bollywood
In the film industry, every artist has to think about what they are saying because one false statement can cause their career a severe threat. Many celebs had said the wrong things in front of media in past which results in rage from their fans. Like the Aamir Khan statement in which he mentioned India an intolerance country, and we know the result of that statement. Aamir Khan is also no more the brand ambassador of Incredible India and Snapdeal.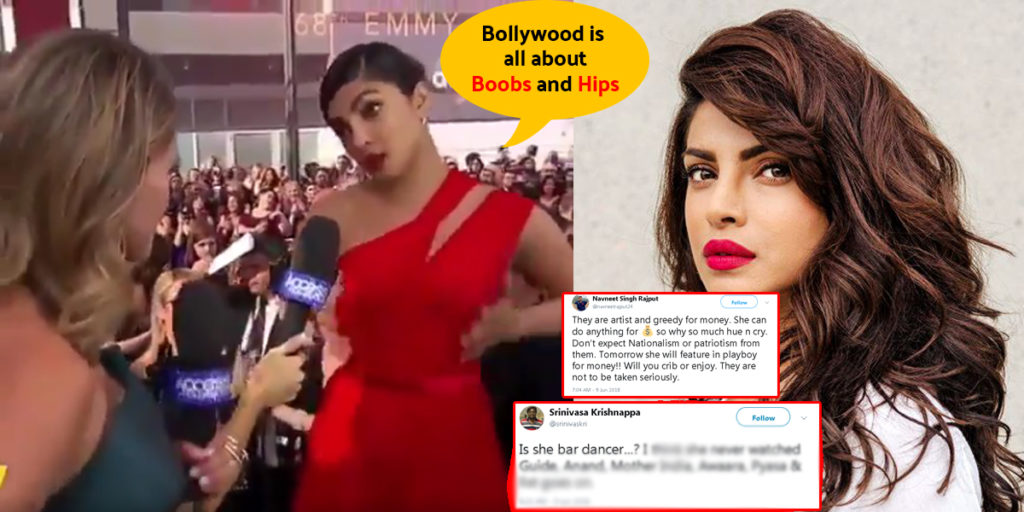 A few days back Priyanka Chopra made a statement to international media regarding India which hurts many of her fans and audiences. People started tweeting about the statement she made on international media.  Priyanka Chopra said that the Bollywood is all about boobs and hips which cause a hassle on social media. The video of this interview go viral on the internet and made fans angry about it.
Priyanka Chopra had started working in Hollywood with TV Series Quantico and also made her place in Hollywood herself. She was also seen in Hollywood movie Baywatch starring Dwayne Johnson, Ivan Reitman, Beau Flynn and many more.
Twitterati tweets :
"Unexpected from Priyanka Chopra tbh describing our movies in that way is so so wrong ffs Indian movies are known for family drama & music & dance.. since when it is about boobs hips @priyankachopra which planet you live in? Cool banne ki ghatya koshis saali chutyaah." by @BreadAurJam
Here are some other tweets :
They are artist and greedy for money. She can do anything for ? so why so much hue n cry. Don't expect Nationalism or patriotism from them. Tomorrow she will feature in playboy for money!! Will you crib or enjoy. They are not to be taken seriously.

— Navneet Singh Rajput (@navneetrajput24) June 9, 2018
Show off. These are same people who earn money in India they got fame here. Now they shaming their own industry. Talking with fake accent.

— Intellectual Mafia (@bewda_19) June 9, 2018
Is she bar dancer…? I think she never watched Guide, Anand, Mother India, Awaara, Pyasa & list goes on.

— Srinivasa Krishnappa (@srinivaskri) June 9, 2018
OMG! What is she smoking now a days? So wired. Hate that lady now. Chhhhheeeeeee.

— CM of India (@_NautankiLal) June 9, 2018
She is disgrace on us on Mumbai film industry.. Trashing India to make new firangi producers happy.. Absolutely shameful

— Mk (@dmukesh2012) June 9, 2018
Priyanka Chopra was also approached for Salman Khan's upcoming movie Bharat which will be release in next year.
Filmmakers of Bharat has offered her an amount of Rs 12 crore for this movie.
This is the same amount which was offered to Deepika Padukone for Padmavati. Priyanka Chopra has become one of the highest paid actors of Bollywood cinema.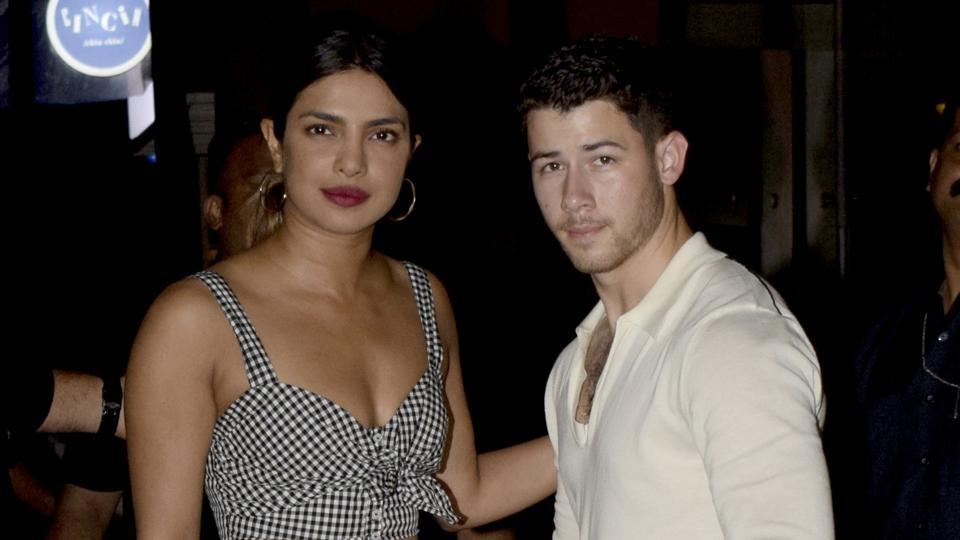 Many Fans are also requesting to kick her out the movie because of this incident. Bharat is going to be set in partition time and is a patriotic movie starring Salman Khan, Disha Patani, Priyanka Chopra. Fans are requesting to remove her from patriotic movie. Priyanka Chopra had not made any clarification regarding this statement yet.