Verizon Worker Suspended For Rescuing A Cat By Using Company Equipment
A Verizon worker was suspended from his work after he used the company's equipment to rescue a cat that was stranded at the top of a pole.
Maurice German, who works for Verizon an American telecommunication company, was working in Port Richmond, Pennsylvania when someone approached him and asked to help them rescue "Momma" a cat that was stranded on the top of a pole for 12 hours.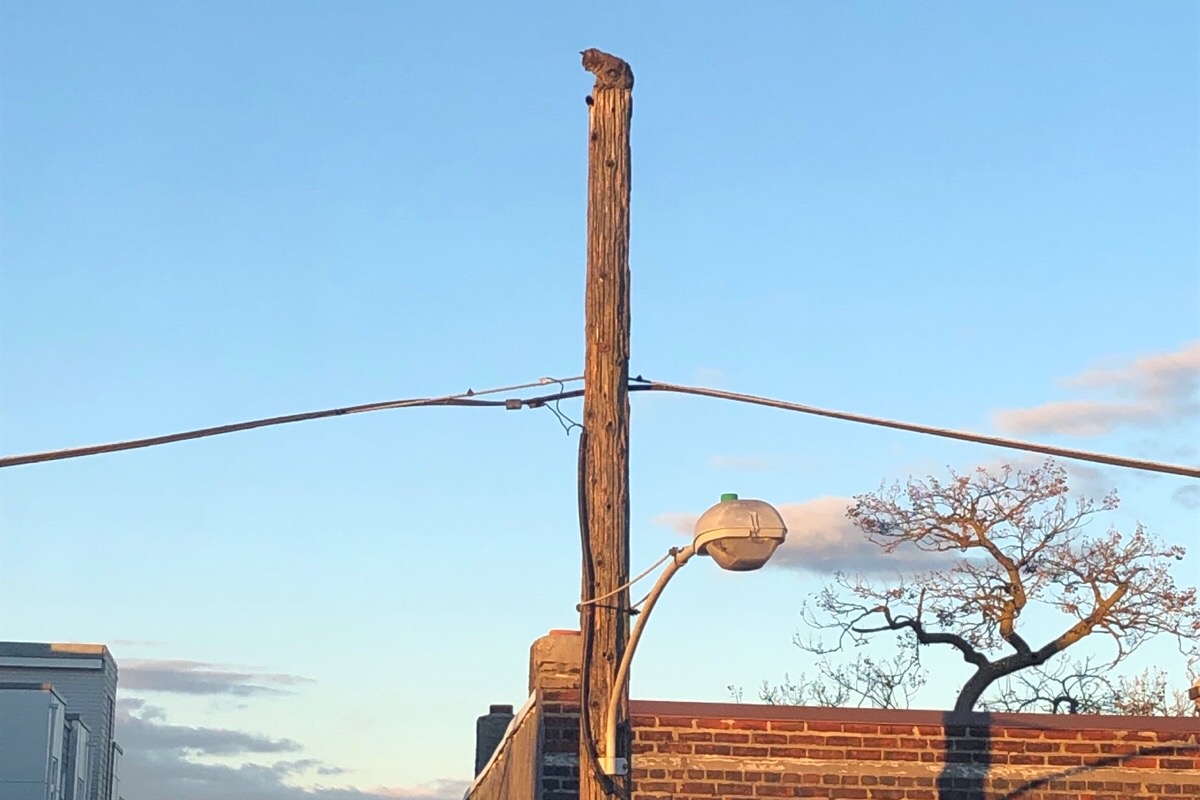 A resident of the neighborhood, Amanda Fairchild Boyce said that they have been trying to rescue Momma, but they failed.
Maurice German used a boom lift to rescue the cat that was sitting on top of the pole, he returned "Momma" to its owner unharmed.
Despite the heroic action of Maurice, Verizon decided to suspend him for 15 days, the company said that he should not have used the company's equipment in the area.
Rich Young, the spokesperson for Verizon said, "We take no joy in this job action. However, we're committed and responsible for keeping our employees and customers safe while working in a particular area."
Verizon added that its field technicians should take part in their safety training exercises that help them keep their customers and workers away from harm.
Rich Young added, "Unfortunately, while this employee's goal was admirable, he potentially put his life and those around him in jeopardy. While our actions may not be popular, it's in the best interest of our employees and the communities we serve."
After finding about the suspension of Maurice German, the local neighborhood rallied together and set up 2 GoFundMe pages for Maurice.
Keith Morales, a colleague of Maurice German set up the page and said, "The $4,650 (£3,500) goal is the equivalent of the 15 days (3 weeks) pay that Maurice will forgo for simply being a human being looking to help one of our 4 legged friends. Thank you in advance for your donation, and please remember that no donation is too small."
The second page was set up by Amanda Fairchild Boyce, the page has already raised $3,395, and the goal for this page was only $2,400.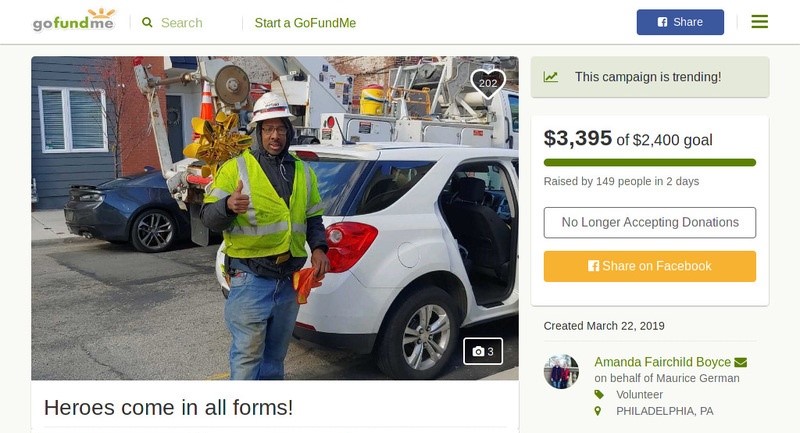 Amanda Fairchild Boyce said, "Last weekend a Verizon employee came to the rescue of a cat (Princess 'Momma') outside of my home stuck on top of the telephone pole for 12 hrs. After numerous attempts to find support, no one could help. That's until Maurice German and his team showed up! This generous man is now being punished! Maurice is being suspended from his job for saving an animal. Let's support Maurice for his good deed while his employer punishes him!"
Rich Young, the spokesperson for Verizon said that the company is going to make a donation in the Pennsylvania SPCA in Fishtown that will help them contribute in the animal rescue efforts that are being done by the charity.