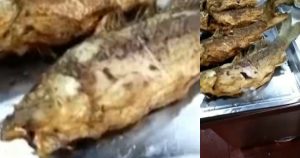 Well Cooked Fish Suddenly Comes To Life In Front Of Diners, Scares People! Video Gone Viral
This shocking incident took place in China. The stomach-churning footage shows a deep-fried fish appearing to twitch all of sudden on a serving tray. The seafood was seen wiggling its body as three other fried fish was laid next to it. The action caused the fish's body to tear apart and its cooked meat could be seen.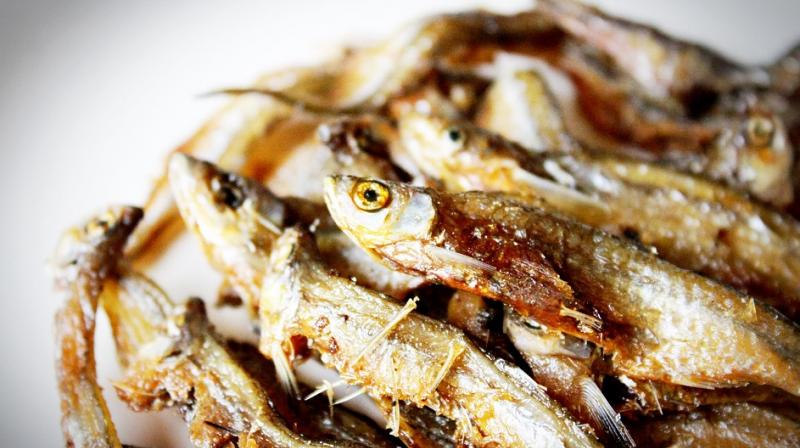 There, a fried fish is seen moving on a tray after being taken out from deep fry (left). The fish appears to twitch and wiggle its tail up and down (right). The video was said to be taken in Hengyang, Hunan Province in southern China.
Web users on Weibo, a Twitter-like social media platform, has been posting it around since the end of December. A woman can be heard screaming when the fish started to break into two pieces.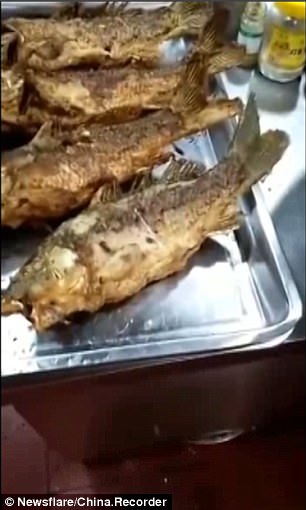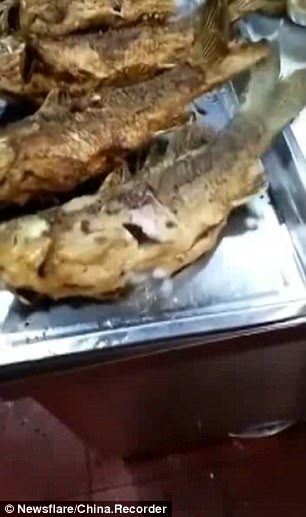 She shouted: 'Oh no, no, no! It's cracking!' Web users commented that it was 'too cruel' to fry a fish while it's still alive. The movement makes a break in the fish's body and white cooked meat can be seen (left). A woman was screaming as the fish moved (right). Reacting to this, a Weibo user with the username 'hadisi_4568' asked: 'Don't they think that's horrifying? Why can't they kill the fish first before frying it?'
Watch the video here:
Following this, a person suggested that the fish had not been fried long enough as the nerve cells reacted to the stimuli. 'Give it another five minutes or so, the fish will be cooked,' said 'liliga'.
Related Article: Former McD Employee Leaks The Ugly Truth Behind McD's Ice Cream, Check Out The Bizarre Pics