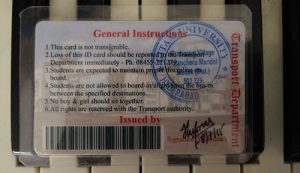 GITAM University Hyderabad – Most Ridiculous Bus Pass Rule Ever…
Universities, colleges, schools and other educational institutions are familiar for strange rules while this very new disturbing and awkward rule of Hyderabad-based GITAM College may frustrate you young aspiring candidates seeking admissions into such temples of learning in these modern days.

GITAM, Sathyabama University Offends and Violate Students Fundamental Rules
Delhi University's affiliated college St. Stephens was one of such premier educational institution which determined the cut-off marks as 99% with their extraordinary expectations. Well the rare feat of the St. Stephens, DU can be conceived as the encouraging stuff of academics among students to enhance the competitive spirit attaining a new benchmark in Indian education empathizing Indian parents intentions 'Sharma Ji Ke Bete Ko Dekho'.
GITAM University of Hyderabad seems to be following the trend of St. Stephens, DU. GITAM University acclaims itself as the leading premier university of India has ascended with awkward general instructions on its bus pass which violates the basic fundamental rights of Indian citizen students.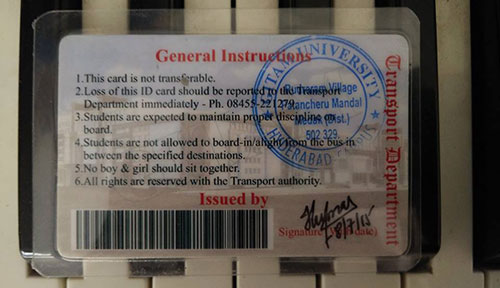 Indian constitution which grants the equal rights for its citizen is denied by the GITAM College based in Hyderabad and Vijayawada. As the 5th rule on the bus pass clearly states that it would issue notices to students claiming if BOYS and GIRLS should SIT together.
Reddit user zkhil claimed in a discussion stated that Chennai-based Sathyabama University deters its students of opposite genders to communicate.

Sathyabama University took above offending rules than Vijayawada and Hyderabad-based GITAM University. Furthermore founder and chancellor of Sathyabama University, Mr.Jeppiar expresses the similar thought accounting college management as the 'mother' and 'father' of the students and declared them 'brothers' and 'sisters'.
Unfortunately, similar policies which have been mentioned above have been offending the student's basic fundamental rights of equality and freedom of speech. At the same time, it is sad to witness Indian temples of learning like these colleges are ruining the efforts of fellow organizations to end the moral policing and te reducing the gender gap, on the contrary, they are encouraging these agendas.
Here the issue is not of co-education hostels or common toilets, while it's all about unfair jurisprudences of Indian educational institutions making boys and girls (students of opposite gender) to sit separately and penalizing them for communication which are outdated without any conditional implications and relations.
Most of the aspirants and the newbie's to the seeking in engineering colleges across the India can now hardly dream off their dream of making a girlfriend/boyfriend during the 4 years of the course as that would as dream for ever with the implications of colleges of this type. All we can say for them is,
Share your ideas and stray thoughts with us addressing the above discussed issue and stay tuned with us for more trending and upcoming major events happening across the globe by bookmarking us and pressing Ctrl+D in your web browser for easy navigation.