Residents Along Border Begin to Leave Home as Pakistan Firing Continues
Unprovoked firings by the Pakistani forces and troops has made the villagers and residents of the villages along the International Border in R.S. Pura's Arnia sector in Jammu and Kashmir to seek refuge leaving their ancestral property and permanent assets behind.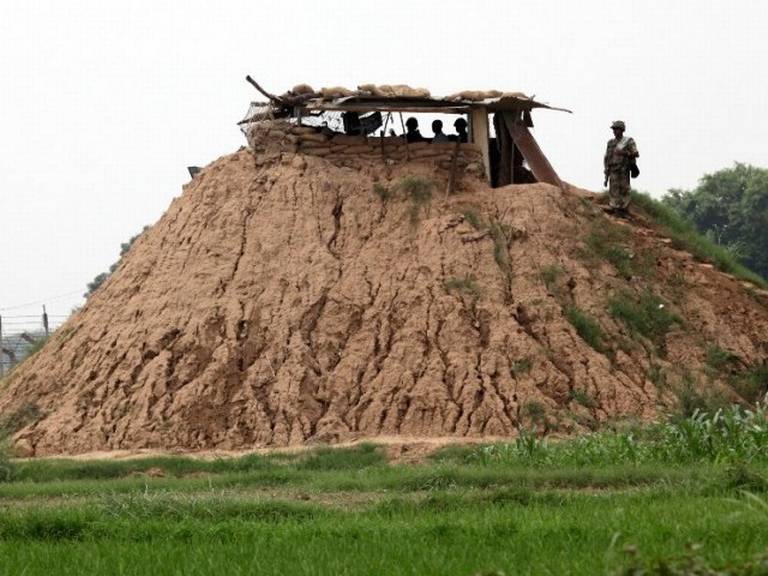 Continous Unprovoked Firing By Pakistani Troops on Indian Border
Retaliating the Border Security Force (BSF), Pakistani troops have been violating the ceasefire continuously with the night-long firing and mortar shelling targeting six Border Out Posts (BoPS) along Indo-Pak border in Jammu district. Responding to the ceasefire violations of the Pakistani troops a villager said that most of the residents and villagers of the Arnia sector in Jammu and Kashmir are scared as last year's ceasefire has left the many people injured.
A villager claimed "The firing near the border started at around 7.00 pm. People are scared and have started to take shelter in safe places. Even earlier, Pakistan had fired at innocent people, and now we are scared that it might happen again. Firing has been going on throughout the night intermittently…the Situation is not alright…People are scared."
Briefing about the ceasefire a Border Security Force officer stated that "Pakistani Rangers resorted to firing and mortar shelling targeting six BoPs along International Border (IB) in Arnia sector of Jammu district throughout the night. They used small arms and also fired 82 mm mortar shells targeting BoPs in the sector triggering panic among villagers located along the borderline"
Officer of BSF further added that Border Security Force (BSF) troops have been guarding the borderline with Pakistan, took position and retaliated, resulting in exchanges which stopped at around 5 AM on Monday and there were no firing since then. As of now officially there has been no life loss or damage to the property in the firing exchanges has been reported. Ceasefire violations was being monitored and troops have been alerted.
Pakistani troops continual provocation and three ceasefire violations along the International border in Jammu sector during the past 12 hours. Along the international border Pakistani Rangers resorted to small arms firing on Border Posts in Arnia sector of Jammu district took place on Sunday from 18:52 hours to 18:55 hours by firing 25 to 30 rounds.
Stay tuned with us pressing Ctrl+D in your web broser for easy navigation